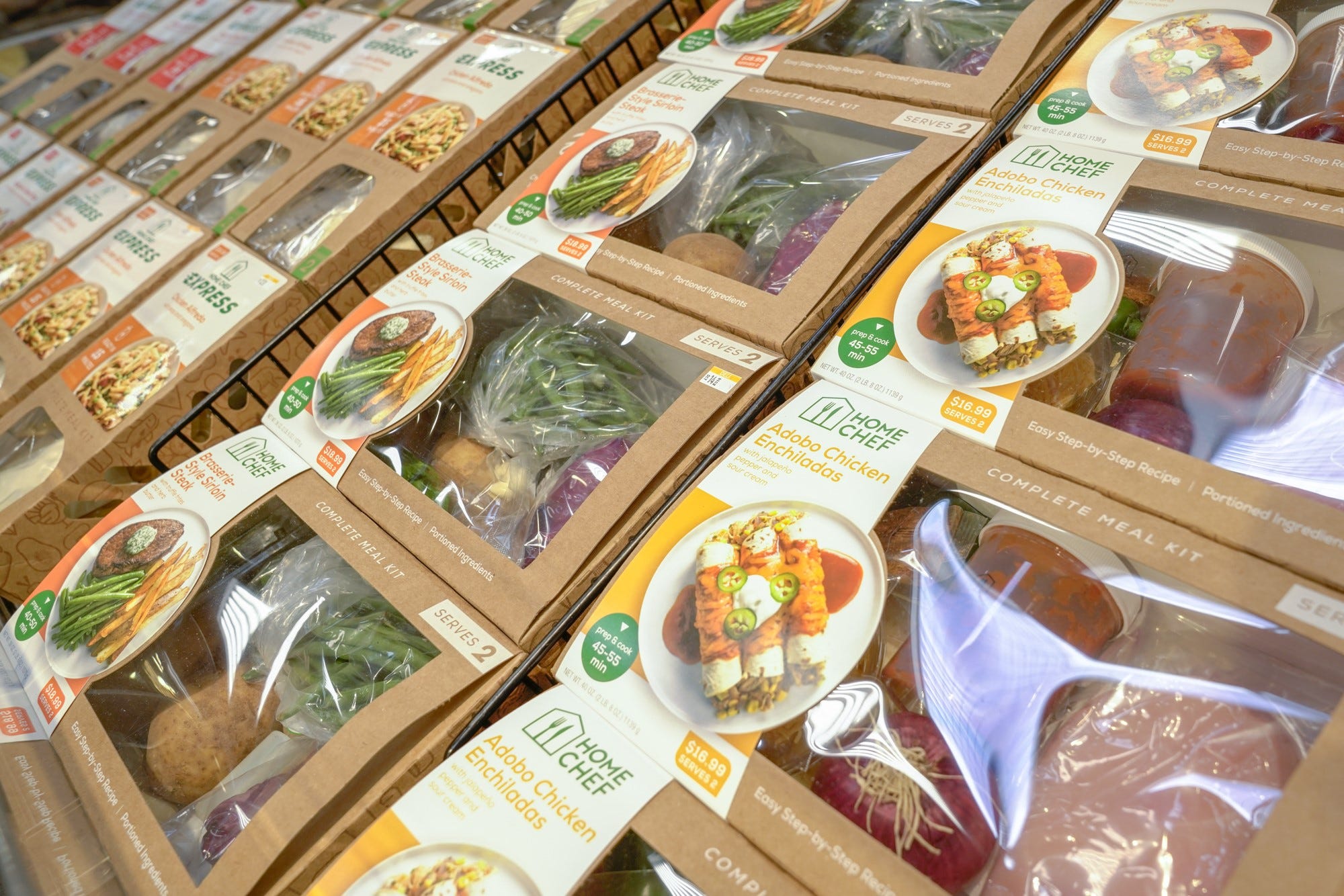 The global food and beverage (F&B) industry is facing several major challenges that have been exacerbated by Covid-19. Today, new consumer and operational demands – from sustainability to personalisation – are pushing companies to think differently. Digitally printed packaging is enabling F&B manufacturers to keep up with these constantly evolving demands.
Sustainability has risen to the top of the agenda. Increasingly, consumers want assurance from brands that packaging is eco-friendly. The F&B sector has long been overly dependent upon single-use plastics. Spurred by worldwide single-use plastic bans and increasing public scrutiny around packaging practices, the industry is looking for ways to strengthen its green credentials and make packaging fully recyclable.
Global F&B brands, including McDonald's and Nestlé, have recently announced plans to eliminate plastic packaging entirely. In many cases such programmes are but one part of an overarching agenda to minimise waste and increase sustainability credentials. Danone, for example, has committed to ensuring all packaging will be 100% recyclable, reusable or compostable by 2025.
Those able to deliver such promises successfully must look beyond material selection and assess every step of the packaging process, including printing. Since lengthy set-up times and costly materials are not required in an all-digital workflow, process waste and obsolescence can be significantly reduced. Kodak's inkjet digital print solutions utilise water-based inks that are more environmentally friendly than traditional analogue printing inks and comply with indirect food contact regulations.
Another challenge for the F&B sector is the rapid shift to e-commerce. While sectors like electronic goods and household products quickly pivoted operations and established a strong presence online, F&B has traditionally lagged behind. This may, in part, be because of the fragile, perishable nature of the products, which makes the logistics of transportation more difficult. However, the outbreak of Covid-19 has dramatically accelerated the demand for online food shopping.
It is easy to assume that the unprecedented levels of growth witnessed in the last few months will drop post-pandemic. However, with consumers now having been given plenty of time to get used to the 'new normal' and establish new habits accordingly, it seems impossible that behaviours will return to the previous status quo. Even prior to Covid-19, a consumer survey by LEK Consulting forecast that online purchases were set to account for 15–20% of the F&B sector's overall sales by 2025 – a potential tenfold increase in under a decade. Like with so many other changes in the wake of Covid-19, what is being witnessed here is the acceleration of existing trends, as opposed to the establishment of new ones.
In order to keep up with the speed and demand of e-commerce, F&B manufacturers must be agile. Digital print enables faster turnaround times, which means companies like Kroger Home Chef have been able to update the packaging of ready-to-cook, home-delivered meal kits regularly with the latest nutritional information. Once the packaging supplier has received the artwork, the folding carton sleeves are printed and die-cut within 48 hours. This complex just-in-time printing for thousands of different ingredient combinations simply would not have been possible with traditional printing methods.
In addition, digital print allows F&B brand owners to carry out sophisticated personalisation using variable data. It is no longer enough for brands to utilise customisation reminiscent of the pioneering 'Share a Coke' campaign of 2011. Today, customers are able to upload photos online to feature on bespoke packaging.
As e-commerce continues to grow, so too have concerns around counterfeit and substandard products flooding the online market. In recent years, consumers are showing increased interest in obtaining accurate information about the food they eat.
The global, fragmented nature of the food supply chain can make traceability difficult. Printing unique security codes onto packaging facilitates tracking at regular intervals and shines a light on the dark places in the supply chain where counterfeiting thrives. The codes can provide consumers with detailed information about the product's contents, place of production and its carbon footprint.
The technology can also be used for enhanced inventory management, which is particularly important for the F&B sector given the limited shelf life of its products. It is vital for manufacturers to comply with regulations and store food correctly to avoid the spread of foodborne pathogens. Codes for tracking inventory allow retailers to manage these risks and, if necessary, recall products quickly and efficiently.
Manufacturers can also use unique packaging codes to engage with consumers and learn more about their purchasing habits. For example, in Japan, Suntory printed promotional messages and variable QR codes on the inside of its beer cartons, which allowed customers to earn points for a range of prizes, redeemable online. Kodak's highly durable pigment inks are able to withstand significant exposure to moisture and abrasion, enabling printing on the interior of hundreds of thousands of the cardboard folding beer cartons.
The F&B sector is in the midst of a digital transformation. Trends that have long been in the making have been brought into sharp focus by Covid-19. Digitally printed packaging is now more important than ever for helping brands get to market faster and connect more directly with consumers while ensuring the authenticity and safety of their products.