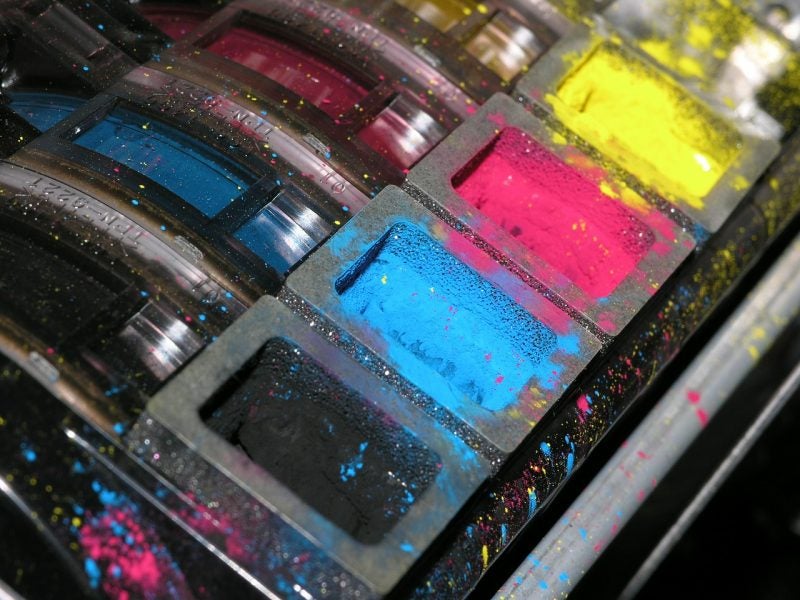 Brands around the world are waking up to a new dawn in packaging production. Digital printing, it seems, is the solution of the future, offering a wealth of brand benefits, enhanced consumer experiences, and a reduced carbon footprint.
But digital printing is nothing new. In fact, this approach has been in use for more than two decades. It's only now, however, as a number of forces converge, that its true value is being recognised and brands are beginning to let go of the unsustainable methods of the past.
Instead, they're gaining a competitive edge with the efficiency, speed-to-market, and personalisation advantages that digital has to offer. And its popularity is forecast to grow further still.
Over the next few years, brands from all industries are expected to decrease their use of analogue and increase digital-only production.
Dynamic and agile
So why the sudden shift? There are several forces at play here.
For example, brands are becoming increasingly interested in leveraging digital package printing for long runs as it enables them to reduce their time to market. With rising volumes in long runs and ever-changing regulatory mandates, it should come as no surprise that the healthcare, pharma and nutraceutical industries are expected to see the most significant shift towards digital-only printing. Thanks to digital packaging, these sectors are able to be more dynamic and versatile than ever before.
Digital package printing also offers better management of the supply chain, when multiple short runs replace one big quarterly order.
For many companies, the relatively high cost of digital has been the most significant barrier to wider use. While it can be more expensive than analogue methods, estimates often don't take into account the savings that can be made on direct and indirect obsolete packing inventory.
Nor does it take into consideration the end-to-end cost benefits, which can allow companies to increase overall production volumes. Production timelines can also be reduced, helping to get products onto shelves faster than with analogue. Taking the entire lifecycle into account, digital can actually help to cut costs.
"Despite a strong economy and low unemployment, many large consumer-goods brands can't seem to gain an advantage," says Doris Brown-McNally, WW Brand Innovation, partner development manager at HP, Inc. "Over the last decade, many incumbent/heritage brands have been consistently outmaneuvered by innovative upstarts.
"To join the ranks of the growth leaders, consumer-goods companies must create an agile growth environment. That starts with bringing their entire organisation, from marketing to production, into an integrated organism. The results can be impressive. In product lines where agile is used, companies have seen as much as a fourfold increase in revenues, and the time it takes to get new marketing ideas in front of customers has compressed from multiple weeks or months to less than two weeks.
"Advancements in packaging innovation and digital print are at the core to many of the companies who are succeeding."
Sustainable solutions
As a result of bulk production methods, more than 30% of brand inventory is destroyed annually. It is clear that this level of wastage is unsustainable for the planet. Brands are now beginning to understand the importance of sustainable practices, with a reduced carbon footprint and renewable energy resources often forming a key component of business models.
What's more, it is beginning to play an important role in customer engagement, too. Modern consumers will look to a brand's environmental credentials before deciding whether to engage with them, with an increasing number seeking out companies that show an authentic commitment to protecting the environment.
In fact, according to a 2018 study for Futerra, 88% of UK and USA respondents suggest they would like brands to help them be more environmentally friendly and ethical in their daily life, highlighting just how important a strong sustainability message can be.
At HP Inc, for example, solutions are designed to help reduce the carbon footprint of each project, with a particular focus on sustainability at HP Indigo press manufacturing operations. The company also has a zero waste goal, not to mention a lean supply chain with optimised packaging and shipping.
Personalised possibilities
Digital package printing is also creating more possibilities when it comes to consumer interactivity and brand engagement.
Manufacturers are now able to get closer to their customers and engage at a more personal level thanks to advances in product customisation and research suggests that more than 50% of millennials and Gen Z consumers are interested in brands that offer personalised products or services.
Options have arisen in co-creation, where brand and consumer can join forces to design unique packaging, event or occasion-driven projects that are tailored to marketing opportunities, and even mass variable-imaging capabilities where every package is different.
In fact, digital production presents possibilities that even a decade ago were considered impossible.
According to HP brand and agencies lead Guillermo Font: "When consumers are involved in the pack design co-creation, a key outcome is the social media sharing that the campaign has. We've seen quite a few cases where this form of earned media has increased to a 30% reach, which is fantastic coverage that would require a very high investment if it was achieved through TV, for example."
A new frontier
Brands around the world are looking to shorten time cycles, combat environmental issues and stand out from a saturated market as best they can. These challenges are all best answered by digital.
While digital print packaging is surely gaining in momentum, there is no better time for this forward-thinking, sustainable solution to become the industry gold standard, giving brands the ability to better respond to consumer demands, improve customer engagement, and obtain better results for their business.
As the advantages stack up, and more companies make the change, digital printing is increasingly looking to be the future of packaging production.