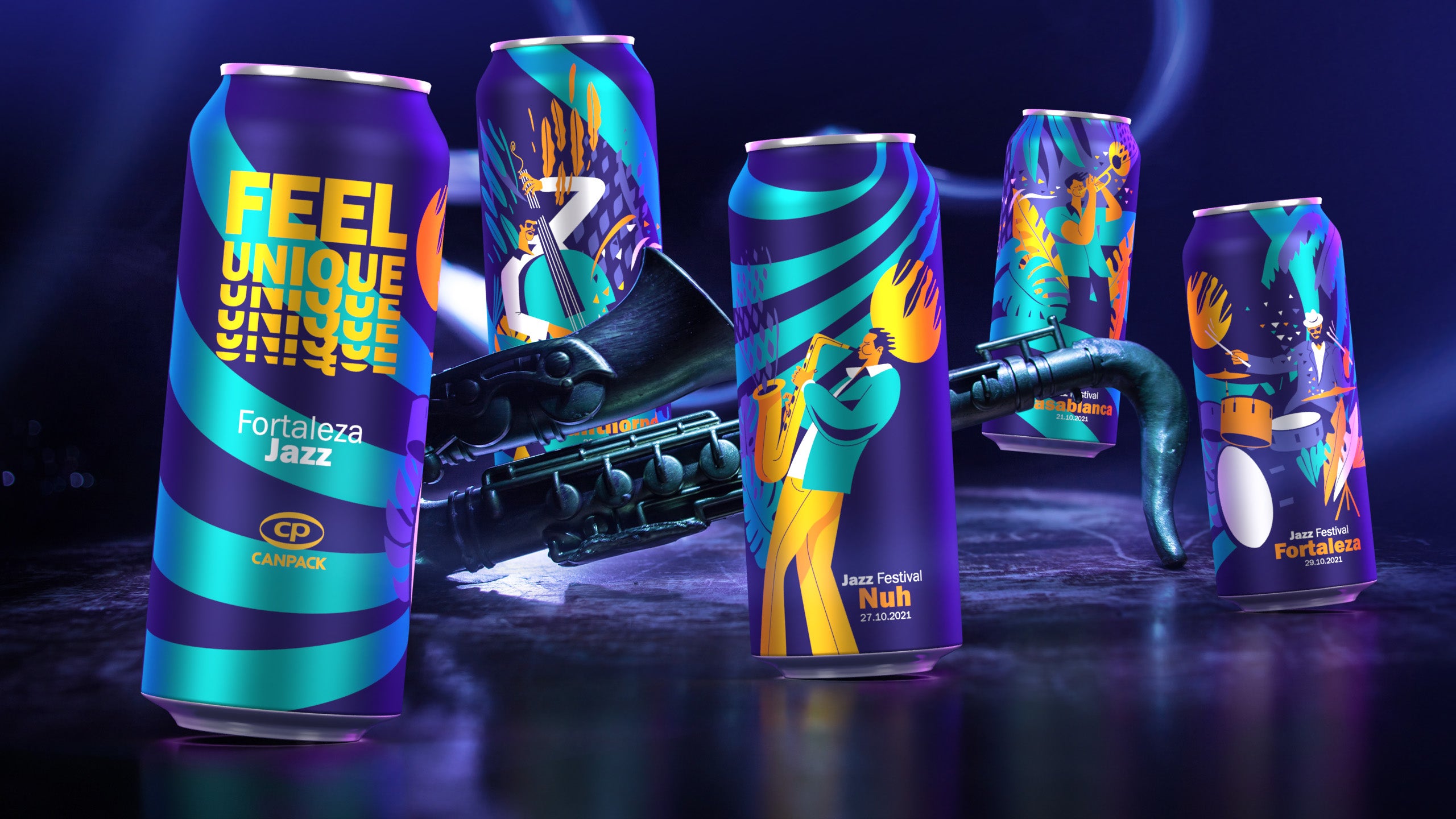 We live in an age when consumers are more demanding than ever, with expectations on a range of issues from sustainability to innovation continually rising. A brand's reputation can be enhanced with the right strategic decision – and equally undone by clumsy and costly mistake. As the immediate first point of contact with a consumer, packaging is one of these critical strategic areas.
Innovative, creative packaging solutions can enhance brand success, but they demand a different approach from the industry. CANPACK is a company that has grasped this need. It adopts a partnership approach, offering a collaborative consultancy style service, helping to innovate, be more creative with packaging design and develop new solutions.
We caught up with Stephen McAneny, Group Commercial Officer at CANPACK, to explore this new approach in more detail.
You recently launched the "Create That Feeling" campaign, can you explain what it's about?
"Create That Feeling" is actually more than a campaign. It reflects how do we see our role in our customers' value chain. We believe, that crafting unique experiences – what might be called the "brand feeling" – is key to building advocacy and growth, and to this end the first moment of truth is when that drink packaging, whether it's a can or glass or metal closure, comes into contact with the consumer. That is what will make the point of differentiation.
When we look at the beverage can we know that labels have a strong influence on the purchasing decision. We know that 64 % of purchase decisions are made at the shelf and that number is rising. So, treating the can as a blank canvas is a tremendous marketing tool for our customers to utilise and to engage with the consumer.
When we talk about "creating that feeling" it's because we understand that the taste, the sight, the sound, the smell, the feel of the product plays such an important part in our customers' brand equity value. We can help to enhance that experience of the brand with our packaging, adding value at every stage of product definition and development.
How do you make sure that as a packaging supplier you are able to add value throughout the product cycle?
We work really hard to be able to collaborate closely with our partners at each step in the packaging design and production process. Using market insights, we work with clients to provide creative support all the way from concept creation to trialling of prototypes. We really see what we offer as a total service solution, rather than a commodity product.
But more than just any solution, we recognise that our customers are more sophisticated buyers. They want a solution that really adds value to their business.
What are the typical challenges faced by your customers and how do you help them overcome them?
The challenges of our customers differ, depending on the customer itself, the market they operate in and the product they offer. The crucial thing is to understand their market context and their consumers.
Our aim is to improve our partners' brand equity value and help them to increase their revenues, share of trade, or shelf presence. These are the key drivers that matter. We also focus on innovation and experience it can bring to the brand. With our sustainability credentials we can support our partners in delivering goals, improving environmental footprint and, what follows – reputation.
And we're only able to do all this by pushing those boundaries – challenging, striving to break new ground. Being able to allow innovation, to express what the can, or the glass, or the closure can do for the business. To be sensorial, to be vibrant, to really make a connection with the consumer.
What are the big trends driving how consumers react to packaging at the moment?
In today's sensorial marketplace, customer experience is the new battleground and consumers are hyper-attuned as to whether a brand meets their needs or misses the mark entirely. It's inseparable from the value of the goods and services a company provides.
It's also a critical indicator of whether consumers will do business with a brand again and advocate on their behalf.
Sustainability credentials are also vitally important to brand reputation in 2020 and this will only increase in the future. Sustainability is at the heart of our business model and we're continually working to improve our operations with this in mind. This year we were recognised by sustainability ratings platform EcoVadis for our social and environmental activities. This is a key diver for any packaged product in today's marketplace. It is top of mind for consumers and therefore has to be for most CEOs within our blue-chip clients. Adding value while improving sustainability is something we're totally committed to.
Any last thoughts about what 2021 holds for Canpack and the industry?
While it's clear that for many people around the world 2020 was difficult, with unprecedented levels of uncertainty, I try to focus on the positive. As a business, we're entering the new year in an upbeat frame of mind. This is an exciting time to be in this business, not least because there are so many new technologies transforming all aspects of the industry. Everyone at CANPACK is excited about the prospect of being able to deliver added value to customers, helping them create better brand engagement with their end users. Our brand platform is all about "creating that feeling" and the feeling within CANPACK as we head into 2021 is definitely positive.