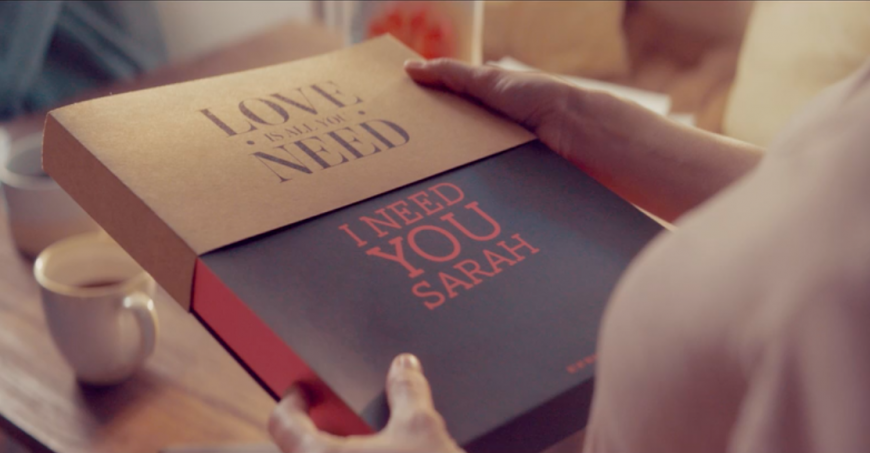 What started with a Coca Cola bottle brandished with your name in 2013 has grown to become a burgeoning industry trend.
Labels are no longer just a place for basic branding and product information, but a platform from which a variety of marketing opportunities can be explored. Great packaging can now lift customer satisfaction, improve a purchasing experience, and bridge the gap between on and offline shopping.
Product personalisation has garnered so much attention in recent years that it is being increasingly integrated into brand packaging strategies across all sectors. In fact, according to a recent study by Packhub, 66% of packaging professionals are currently implementing, or at least considering, personalisation in their offering.
With so much potential yet to be realised, Packaging Gateway and digital print specialists HP Inc take a look at three key trends to emerge in the world of personalised packaging
Co-creation
Thanks to the rise of social media and the ability to shop around on a global scale, consumers have been empowered to dictate exactly what they want from the brands they interact with, and how and when they receive it. This ability means customers have become both critic and creator, seeking out personalised experiences and products to meet their ever-increasing demands.
According to HP Brand and Agencies lead Guillermo Font: "Brand owners are no longer the brand owners. Consumers are. As a result, co-creation is a key growth area, with brands empowering consumers to co-create packaging designs and hero their own stories."
As the void between online platforms and offline products shrinks, consumers are now able to take an active role in the manufacturing process, with developments such as digital, 3D, and on-demand printing facilitating the trend.
What's more, Font suggests that by enlisting customers in packaging creation, a key outcome is an increase in social media sharing for the campaign: "We've seen quite a few cases where this form of earned media has increased to a 30% reach, which is fantastic coverage that would require a very high investment if it was achieved through TV, for example."
Personalised gifts
Research study by Technavio suggests that the global personalised gifts market is set to rise to $38 billion by 2021. What's driving this huge upsurge? There are several factors at play here, including a growing culture of gift giving, new developments in gifting solutions, and the ability to order personalised gifts quickly and easily through online retail channels.
But beyond statistics, it's easy to see why gifts with a personal touch are increasing in popularity. For many people, receiving an item that's been specially tailored with the recipient's name or image creates a unique sense of ownership that a standard off-the-shelf gift can't always provide. Research by Sparks&Honey suggests that consumers see personalisation as a means of keeping memories alive and celebrating events, whilst reinforcing ties with loved ones.
And it's not just traditional presents that can get the customisation treatment, with an emerging trend seeing brands offering personalised packaging for their products. For example, HP SmartStream Designer software, optimised for use with HP Indigo digital press technology, allows for the creation of unique labels and cartons brandished with an individual's name or a special message from the gift-giver.
Fingerprinting
Innovations in digital printing have created new ways of personalising a product, with the ability to now go beyond a name on a label. For consumers, this development allows the opportunity to create products that they regard as an extension of themselves. HP, for example, recently collaborated with KitKat to create more than 56,000 personalised packages bearing an individual's photo.
Working alongside print company Ultimate Packaging, the project utilised the latest in web-to-print technology, producing KitKat packages on HP Indigo 20000 and HP Indigo WS6600 digital presses and allowing competition winners to personalise their very own wrapper.
The £1million marketing campaign by Nestle saw the creation of a unique serial number on specially marketed KitKat wrappers, with a message encouraging the customer to check online whether they had won the opportunity to create their own package. Winners would then upload their chosen image before it was sent to Ultimate and onwards to Nestle to be filled with a chocolate bar.
Approximately 7,000 KitKats were processed a week during the campaign, each branded with the recipients chosen image and sent to them in a special presentation box. Winners took to social media in their thousands, showing off their personalised confectionary emblazoned with their very own photo.
The Nestle campaign highlighted just how far digitally printed packaging has come in a few short years. Whilst Coca Cola's famous 'Share a Coke' project paved the way for personalisation en masse, new ground is constantly being broken by innovative brands across the globe.