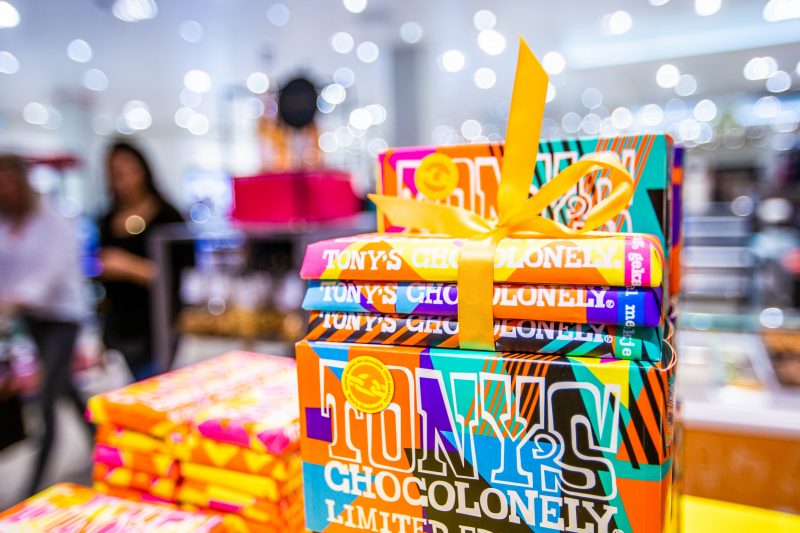 Advances in digitally printed packaging allow a greater level of product customisation than ever before, furthering consumers' interest and generating word-of-mouth buzz.
The most cost-effective means of packaging production used to be batches of identical items in bulk. This meant committing to large-scale outputs, without the option to make alterations easily or cost-effectively.
Although upgrading to digital printing processes can sometimes be costly in the short-term, it has been found to quickly provide a return on investment. Supply chain efficiencies are almost immediately noticeable. The simple fact is that digitally printed packaging has been found to reduce waste and lower long-term costs. This is massively beneficial to brands, yet also appeals to consumers who are taking an ever-growing interest in the environmental footprint of the products they buy.
Digital printing also opens up all sorts of options for printing on a much wider range of materials as well as exciting opportunities in personalised packaging.
Innovations in personalised packaging
Digitally printed packaging offers the flexibility to adapt according to market needs and customers' feedback, which is particularly important when new items are launched. Any issues can be quickly resolved while minimising waste.
Furthermore, the technology can create a more personalised experience for the customer, increasing the product's appeal and level of engagement through personalised packaging. It was for this particular purpose that confectionary brand Tony's Chocolonely chose HP Indigo technology for an ambitious project.
Every year, Tony's Chocolonely creates a limited edition run of chocolate bars with quirky and distinctive flavours. For 2018, the theme was 'You're one of a kind'.
The challenge? 540,000 chocolate bars would need to have a unique wrapper design. To achieve this, the company looked to HP SmartStream Mosaic technology.
Tony's Chocolonely ethically sources its cocoa beans from carefully selected sites in West Africa, working to end exploitation of workers in the chocolate supply chain. For the wrappers of the campaign's three flavours, Tony's graphic designer took inspiration from the region where the company gets its cocoa beans, using vibrant colours and patterns.
Tony's long-term print partner Wihabo then took the artwork and utilised HP SmartStream Mosaic's personalised packaging capabilities to create hundreds of thousands of variations of the three designs.
The HP Indigo 12000 Digital Press was used to produce half a million unique wrappers, making full use of the unit's seven-colour printing process across some 83,000 sheets of recycled paper.
The wrappers proved extremely popular with customers. For example, the pre-order campaign elicited an impressive 5% redemption rate from those that opened the email, and inventory sold out much faster than in previous years, even though the total number of limited edition bars was higher. The designs impressed some customers so much that they even wanted to use the wrappers for wallpaper in their homes.
Increasing sales through customisation
While packaging plays a key role in the consumer's connection to the brand, personalisation provides significant opportunities for increased revenue. According to research in the UK by Deloitte, people are willing to spend more on items if they have had some role in customising them, with one in five willing to pay an additional 20% for personalisation privileges.
In 2018, mymuesli wanted to revamp the packaging of its customisable muesli range to better capture the products' essence and help them stand-out on the shelf.
While the company was already giving customers the option to create a customised muesli mix, where they select the ingredients they want according to their personal tastes and dietary requirements, they wanted to take this customisation one step further. It was decided that the product's wrapping needed to better represent the bespoke aspect that sets the company apart from others in the segment with the help of personalised packaging.
Already a distinctive presence on supermarket shelves, mymuesli uses tube shaped packaging where many manufacturers opt for rectangular boxes. Using this unusual design, the team felt it was important to immediately communicate with consumers, who should be able to know in seconds what mymuesli's brand message was. To achieve this, the company turned to HP Indigo digital printing technology.
One of the principal goals of the campaign was to increase customers' engagement. A total of 30 new designs were available for customers to choose from when placing their orders.
Emails were sent to customers who had previously ordered customised muesli, showing them how their packages would look with new designs and where to click to order them. Customers who hadn't previously ordered customised muesli also received an email, which featured an image of their name on a packaged item. This email campaign performed significantly higher than would normally be expected.
The wider campaign also succeeded in boosting visibility on social media, with the company gaining approximately 21,000 more followers on Instagram and being tagged in more than 67,000 photos.
Since using HP Indigo's technology, the company has found it easier to move into new markets around the world due to digital printing allowing for the simple changing of languages on packaging for that specific market. mymuesli now has plans to allow consumers the option of adding their own designs to packaging.
The full potential for digitally printed packaging is only just starting to be realised, but it has already come a long way in a relatively short space of time.