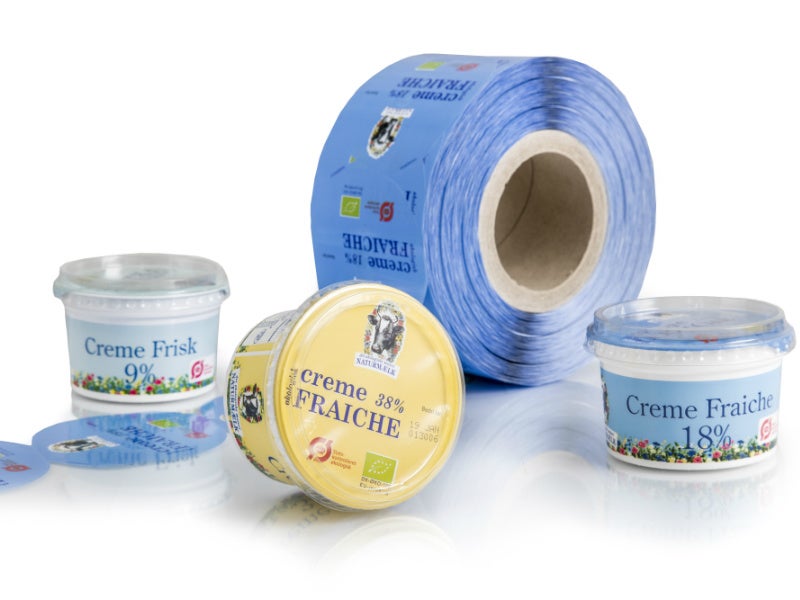 There is currently a great focus on packaging and how it affects our surroundings and the environment. Companies are under huge pressure from consumers to show initiatives that result in a greener and more sustainable profile.
The food industry has searched high and low for solutions that will satisfy consumer demands and is now seeking to reduce packaging, identify alternative materials and find new biosolutions.
Less packaging
The most obvious step companies have taken has been to reduce the thickness of the material used. By reducing the volume of materials without compromising food safety, producers have succeeded in minimising their carbon footprint almost without changing existing processes.
Alternative materials
The industry mission of reducing carbon footprints over and above what can be achieved simply by reducing the volume of packaging material has created a stronger demand for alternative solutions.
One such solution could be to replace aluminum with metallised films.
New bio-based materials
In recent years, experiments with bio-based or biodegradable films have been conducted in an attempt to avoid or even eliminate fossil-based materials.
Although much progress has been made, available materials are still not viable alternatives in most types of food packaging.
One size does not fit all
The packaging industry offers a wide range of packaging solutions. Different materials have different properties that are suited for different products. The right solution will always depend on the type of product to be packed and should always be selected in consultation with the packaging supplier.
Primoreels offers customers a new way of sealing cup lids. Our unique reel-based lidding system offers food producers a wide range of benefits in terms of quality, hygiene and costs.
Our goal has always been to provide the best possible solutions. Today, we can offer solutions in a wide range of materials including 23µ MetPET, 100% PP or paper-based lids.
We always engage in a dialogue with our customers to find the solution that best meets the requirements of the product without compromising food safety and adding to the carbon footprint.
Primoreels' unique system sets fewer restrictions and increases your options for material, logistics and overall hygiene, at a lower cost.