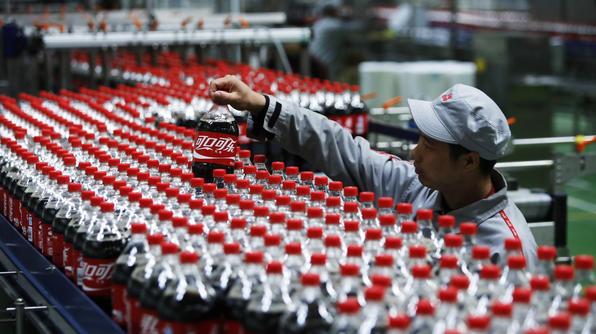 Coca-Cola has completed the construction of its 43rd bottling plant in China at a total investment of CNY650m ($106m).
The new plant is the company's first plant in Shijiazhuang, Hebei. The investment is part of a three-year, $4bn plan set for completion in 2014.
The 170,000m² plant will begin bottling with sparkling as well as still lines producing Coca-Cola, Sprite, Fanta and Minute Maid.
Coca-Cola's conservation and source water protection plans will be implemented at the new Hebei plant, which also manages water use by reusing treated wastewater and replenishing water back to the community.
Coca-Cola chairman and chief executive officer Muhtar Kent said: "Coca-Cola's investment in China is strategically important in achieving our 2020 Vision goals, and largely possible due to our partnerships with COFCO and our other bottling partners."
COFCO Coca-Cola president and chief operation officer Zhang Jixiang said: "Coca-Cola's bottling business is of strategic importance to the COFCO Group as it provides consumers with a full range of beverage choices."
The new capital investment is expected to provide 2,000 jobs and generate 20,000 indirect job opportunities in the local community.
Coca-Cola has bottling plants in all five provinces of North China. The company plans to install three additional lines in the Hebei region over the next few years.
---
Image: Coca-Cola's 170,000m² plant begins bottling with sparkling as well as still beverage lines. Photo: courtesy of THE COCA-COLA COMPANY.