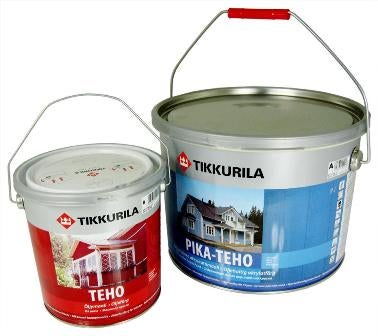 Crown Aerosols and Speciality Packaging Europe has introduced new technology designed for easy opening and reclosing of paint cans.
The company developed the 'Easylid' in collaboration with Finnish paint company Tikkurila.
The lid uses recyclable metal and plastic materials in a bid to address consumer concerns about environmentally friendly products, while enabling manufacturers to continue to supply retailers with sustainability standards.
The lid technology initially made its market debut in Finland, but is now available for adoption in other parts of Europe.
The Easylid includes a metal plate with a plastic outer ring that can be easily removed by hand without the need for tools such as screwdrivers.
Using such tools is known to lead to warping of the lid, which makes reclosing difficult.
The outer ring is designed to ensure a tight seal every time the lid is replaced, which will reduce spills and allow consumers to take advantage of every last drop of product.
Crown Aerosols and Speciality Packaging European marketing manager Véronique Curulla said that paint consumers will soon be able to discover the value of easy-to-open packaging.
"Consumers are looking for added value and convenience from the products they buy, and brands are increasingly turning to new packaging formats as a means of meeting or exceeding their expectations," Curulla added.
Crown supplies packaging products to consumer marketing companies around the world.
---
Image: New Easylid closure from Crown for paint cans. Photo: courtesy of Crown Holdings, Inc.