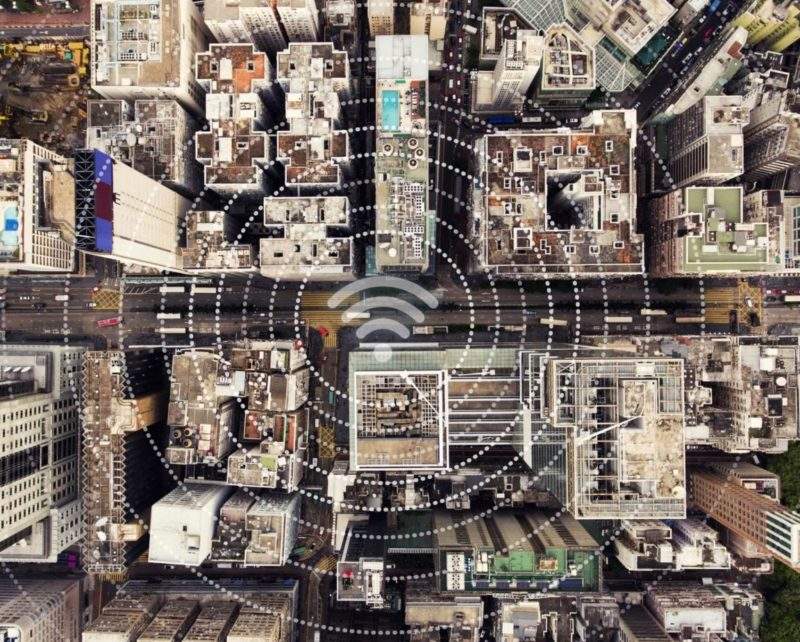 While its 'firewall' internet policy is one of the most advanced censorship apparatus in the world, at the same time the nation has a thriving digital economy, boosted by strong entrepreneurship and the rise of online retail giants such as Alibaba and Tencent.
The country's internet model is becoming attractive to certain developing nations, which are adopting similar practices. How will this shape the future of the internet worldwide and how will Chinese companies access the global stage?
A thriving digital economy in China
At London's first Cloudflare annual Internet Summit 2018, Center for Strategic and International Studies (CSIS) Technology Policy Program senior fellow Samm Sacks discussed China's evolving government system around cyberspace. She talked about the simultaneous development of China's robust security policy alongside its flourishing digital economy.
"I think there are a lot of misconceptions in the West when we look at China. Everyone focuses on the Great 'Firewall' and censorship, and this is a big deal in China. When I am over there, I cannot just go and visit the New York Times and CNN," she said.
"But it's not the whole picture and so we have to keep to things in mind: This is a country that is very concerned about more users getting information that would be censored in China. But you also have the internet transforming people's lives. The digital economy is really changing: I think its futuristic. When I am over there I am able to do things with my mobile phone that I don't do when I am at home."
China's digital economy is rapidly developing. In the Forbes' Global 2000 list of largest public companies in 2018, China and the US each had five companies in the top ten. Alibaba was the fourth largest retailer on the list, behind US's Walmart, Amazon and CVS.
How well do you really know your competitors?
Access the most comprehensive Company Profiles on the market, powered by GlobalData. Save hours of research. Gain competitive edge.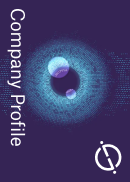 Company Profile – free sample
Thank you!
Your download email will arrive shortly
Not ready to buy yet? Download a free sample
We are confident about the unique quality of our Company Profiles. However, we want you to make the most beneficial decision for your business, so we offer a free sample that you can download by submitting the below form
By GlobalData
"The speed and the scale of change regarding China's internet is incredible. Five years ago I don't think it would have looked like this, but the last time I was over there I was out at Alibaba headquarters in Hangzhou, and hearing about how digital technology is changing things," Sacks added. "So if you think about their equivalent top shopping day in China, Alibaba processes something like 250,000 transactions per second. Visa on 'Cyber Monday' is 24,000 transactions per second."
"We also have to keep in mind that internet penetration rates in China now are only something like 50%, so as much as we are blown away by how digital technology is transforming people's lives, there is still a long way to go and there is a huge growth potential there."
How has China's model been adopted?
Certain developing nations have been using China's internet policy on which to model their own cybersecurity policy. As part of its expansionist foreign policy, Chinese officials have been working with governments in sub-Saharan Africa to influence internet policy.
Representatives from Beijing have collaborated with East-African governments in their effort to adopt an internet and social media censorship programme, with China providing technical support.
"We've taken for granted that this market-based democratic open internet model is the norm. I think, for the first time, we have a real alternative, competitive model for the internet. For China, countries that they are investing in are also beginning to take lessons from Beijing's playbook about how do you govern the internet," said Sacks.
"Cyber officials in China have been working with the Tanzanian Government about how they dealt with a lot of challenges online, from censorship tools to data localisation, to indigenous standards. Vietnam just codified its first cybersecurity law, which looks a lot like China's. So, there is an innate appeal to many countries to the China cyber policy model.
"The internet can be used as a weapon against its own citizens: hate speech, the use of social media to galvanise genocide in places like Myanmar. So for countries like this, there is an appeal to the way that Beijing is going about it and we are beginning to see a proliferation of that model."
Other countries have had similar agreements with China in the past. In 2013, China confirmed an $800m telecommunications deal with Ethiopia's state-owned internet provider, which was expected to strengthen the government's ability to censor the internet.
Chinese officials have also recently offered technical support to the Ugandan government in its attempts to monitor and prevent 'social media abuse'.
"I don't want to overstate this: I don't think there is a master plan by the Chinese Government to go and confront the Western-led internet model," Sacks added. "Sometimes, countries are doing it on their own and saying these tools have an innate appeal. Sometimes, like in the Tanzania case, there is more of a direct engagement in influence to try and spread that model."
China as a 'cyberspace superpower'?
In light of this 'economic growth vs security' paradox, how will China's digital economy thrive as companies enter the global market?
"We know that companies like Alibaba are looking at Europe and Asia. It's going to be a hard nut to crack. At the same time, Xi Jinping gave a speech in April talking about his vision for China as a 'cyberspace superpower', and he reiterated this point about the need to have big and strong internet companies. In a previous speech, he mentions specifically Alibaba, Tencent, and Huawei. This is part of the global aspiration."
But at the same time, Chinese companies still need support from the government in order to carry their businesses into new markets. Issues such as cross-border data flow and data privacy will need to be addressed if they are not going to restrict businesses ability to reach a global consumer base.
"These are companies that their success is only possible if they have the support of the Chinese Government. But these are private companies. They were funded by private investor money and I think their ability to be successful globally is only possible if they can keep the government just out of their way.
"So when we think about the cybersecurity law, very strict regulatory tools on companies, Alibaba is going to be the one on the front lines. When you are controlling the ability to send data across borders. Alibaba is trying to expand aggressively in Europe and in Asia. How are they going to do that if they can't send data outside of China?"
Data privacy in China
According to Sacks, there is a common misconception that awareness surrounding data privacy does not exist in China. However, there have been a number of public outcries on social media whereby people have expressed concern about how their data is being misappropriated by Chinese companies and sold on the black market.
"There has been a number of scandals and so at the end of last year, China quietly issued their first data protection standard, which spells out very granular rules around the meaning of consent, the conditions upon which companies can collect, process, store, share and transfer your personal data," she said.
"I have been in conversations with the lead drafter of the standard to try to understand what were the intentions behind it? When he was writing it, he modelled it after GDPR. There was an effort made to try and strengthen Chinese users' control over their information.
"Data privacy has two tracks in China: One is about what companies are able to do and the other is about what the government can do. So, you have very strict rules now coming online to regulate and restrict companies handling of data. I think the government has its own separate system where there are tools now for the government to collect more real name identity information about internet users."
When China's data privacy law was released, Sacks noted that one of the big complaints from Chinese companies was that the new law would restrict their ability to become leaders in Artificial Intelligence, something that Xi Jinping himself addressed in his speech.