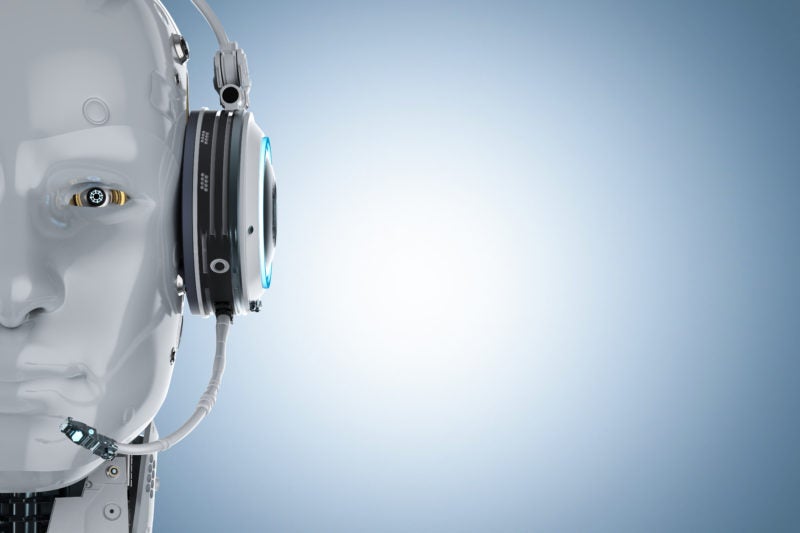 As the high streets continue to struggle, with store sales dropping to the lowest levels for a decade, UK retailers are investing in AI technology to attract customers this Christmas.
In November UK high street footfall fell to the lowest level since the 2008 recession, with store sales predicted to get worse in December.
A new study from managed cloud communications provider Olive Communications, found that 71% of UK retailers are investing in AI to offer more intelligent online customer service driven by customer demand.
Olive Communications questioned 1,000 UK consumers, 500 UK contact centre operators and 500 UK retail and e-commerce organisations for the study. It found that 59% of the 500 retailers questioned have invested in Virtual Call Centre Agents, including chatbots, to improve their service and productivity.
Another 42% use 'virtual agent led live chat', a live chat managed by a chatbot, and 22% utilise agent assist technology, which transfers unresolved enquiries to a human agent.
The study found that by using natural language processing, the virtual gent can understand customers without requiring specific phrasing and responds in real-time.
According to a quarter of retailers interviewed in the study, Ai will add another level of intelligence, data and insight that online customer service agents can use for more personalised interactions, with 56% believing AI allows customer queries to be resolved quicker.
Consumers driving the demand
According to 82% of customers speed is most important when dealing with virtual customer service agents, however, 38% prefer the convenience.
Busy parents (80%) and students (88%) highlighted how speaking to a virtual agent is 'much quicker'. Baby boomers (87%) and Gen Z's (85%) also commented on the steep of using chatbots in call centres.
Olive Communications CEO Martin Flick said: "With customer experience predicted to overtake price and product by 2020, retailers must be prepared to evolve to offer a more personalised experience, which our research has proved must be quick and convenient for the customer across all channels.
"Customers get frustrated if they need to repeat their issues to multiple representatives. The latest advanced AI powered contact centre technology removes this frustration, empowers the agent and the retailer while delivering a seamless customer experience.
"AI empowered technology, delivered through a secure, cloud based platform is taking the customer experience to a whole new level of intelligence and transforming the 'traditional' contact centre as we know it. Everyone benefits, the customer, the operator and the retailer. It's a great example of how bots and humans are working side by side to improve the role of the live agent, to transform the customer experience and ultimately boost the retailers' bottom line."
Dr Tim Denison, Director of Retail Intelligence at Ipsos Retail Performance added, "We're all part of a 'now' society, in which consumers expect a personalised, instant and frictionless experience in which we buy on demand at our convenience. Retail is constantly pursuing new initiatives to push the envelope, from grocery deliveries within the hour to chatbot technology opening up a smarter, rapid-response communication channel between consumer and retailer. We cannot underestimate the future importance of AI to improving customer service and experience, particularly for fielding online shopping queries.
"Ipsos MORI's recent Captains of Industry survey highlighted that right across UK boardrooms the customer experience is gaining importance," continued Dr Denison.
"To deliver service excellence, business processes need to be aligned with the customer journey and any structural constraints that diminish the customer experience removed. It's not solely about technology though. Valuing and empowering staff is key to getting this right."
Remote call centres benefit retailers
AI allows customer service operators to work remotely, with 60% of operators now working from their homes, and a quarter of operators working from other locations such as cafés, hotels and student accommodation.
Retailers said that allowing their operators to work remotely saves them over £100,000 a year.
Currently, only 39% of retailers allow their customer service operators to work remotely, however, 44% of retailers are planning on introducing a remote working policy this Christmas.
More than half of operators said working from home makes them feel more empowered, with 42% enjoying the freedom and flexibility it offers.
As a result of working remotely, 51% of operators have said they are more motivated and engaged, with 22% feeling a greater job satisfaction.