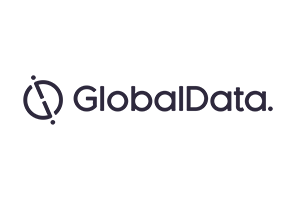 Imagine a world without plastic bottles. You carry around a refillable micro-chipped bottle, top-up your account, and then redeem refills when thirsty at strategically placed beverage dispensers. That is how Coca-Cola sees the world buying beverages in the future, if its innovative new trial is anything to go by.
Climate change and the environmental burden of plastic waste has become a major issue globally, with beverage manufacturers and coffee chains under growing pressure to reduce the number of plastic bottles and paper cups going to landfill. Recent figures predicted global consumption of plastic bottles will exceed a staggering half a trillion per year by 2021.
Alternatives to plastic bottles: new trial
This innovative new trial has seen Coca-Cola European Partners install its popular Freestyle fountain dispensing machines on campus at the University of Reading. Rather than purchasing their drinks in the usual disposable plastic bottles, staff and students are able to pre-pay for a set number of refills, which are then dispensed into a microchipped refillable bottle linked to their account.
With over a quarter of Brits (27%) claiming to be at least somewhat influenced by environmental or ethical factors when purchasing soft drinks (source: GlobalData's Q3 2016 consumer survey), initiatives like this are sure to appeal.
Although such schemes rely on behavioural change – people must remember to carry their reusable bottle with them – the recent success of the plastic carrier bag levy in UK supermarkets proves that consumers are willing and able to adjust. Indeed, Tesco reportedly handed out 1.5bn fewer plastic carrier bags since the five pence charge was introduced in 2015.
In addition to being environmentally friendly, Coca-Cola's scheme offers another key advantage: greater choice. The Freestyle machines provide access to over 100 customizable still and sparkling drinks from the Coca-Cola portfolio, including a wide range of low sugar options and brand new flavours.
Environmental benefits aside, the ability to offer a much wider range of options than there is room to stock on supermarket shelves is sure to prove popular with the 44% of British consumers who enjoy experimenting with new and unusual soft drink flavours (GlobalData's Q1 2017 consumer survey).
If the trial proves a success, then perhaps a plastic-bottle free world is not such a distant reality?
Related links
https://www.globaldata.com/store/report/cs1703ts–trendsights-analysis-environmental-responsibility-meeting-consumers-environmentally-conscious-expectations/