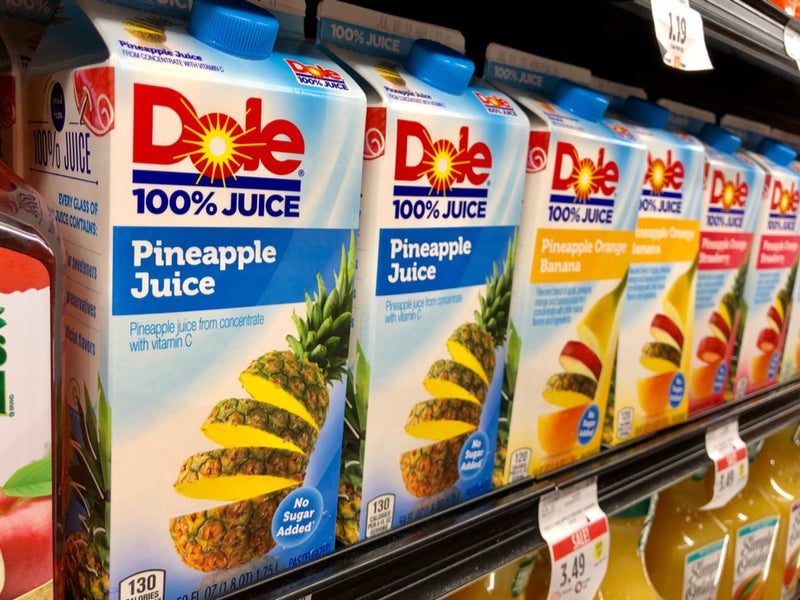 Dole Packaged Foods Worldwide has entered into a distribution partnership with Future Group. Future Group operates several retail chains across India. These include the brands Big Bazaar, Foodhall, Nilgiris and Heritage Fresh among others.
US-based Dole Packaged Foods Worldwide is a division of Dole International Holdings. It is of the world's largest producers and marketers of fresh and packaged fruit-based products. Their operations cover more than 70 countries.
India provides growth opportunities
India provides strong growth opportunities for Dole Packaged Foods. According to MarketLine data, the Indian food and grocery retail market had total revenues of $507.1bn in 2018. This represents a compound annual growth rate (CAGR) of 11.7% between 2014 and 2018.
Growth in this market is largely being driven by the expansion of the modern retail sector in the country. Furthermore, increasing urbanization and rising incomes are contributing to growth in consumer spending. These key factors are driving this market.
Expansion in India will allow the company to increase its footprint and also reduce its reliance on its domestic market for growth.
This marks Dole's entry into India as a packaged business
Future Group will work with Dole to provide Indian shoppers with a range of packaged fruit and fruit-based products. This is a clever strategic move because Future group holds a strong position in the Indian market. Therefore Dole Foods will have direct access to its established consumer base.
Without the strategy of partnership, Dole foods as an international brand may find it difficult to compete in the increasingly competitive Indian packaged food market.
Their products will soon be available in more than 750 Future Group stores in over 30 cities. These include major metros as well as towns. The company will offer Indian consumers a diverse range of products such as dried fruits, fruit and nuts, fruit jellies and juices.
However, Dole Foods must not repeat the mistakes of previous international brands such as Kellogg's, which initially failed to understand the needs of Indian consumers.
The US-based company will have to include local flavours to appeal to Indian consumers in order to generate growth.
Dole has found a niche in the market
The company plans to launch its products in India by January 2020. The fact that Dole Foods will be marketing its products as 100% natural, with no added sugar and artificial flavours, means that the company can offer a higher price point as well as increasing the consumer base.
Many Indian consumers are becoming more health aware. This current trend has led to many food and beverage brands introducing ranges of 'healthy' products to meet the demand.
This presents Dole Foods with an opportunity to tap into this market and accelerate its growth in the country.