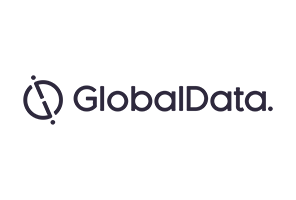 Perilla seed and sesame are two of the most commonly used cooking oils in South Korea. Both products have very distinctive flavours but can become tainted once the pack is opened and air enters the bottle. To combat this problem, Sempio Foods Company has recently launched a range of oils under the Sempio Ilpyeondansim brand, packaged in an innovative double-walled bottle that prevents oxygen ingress and therefore preserves the product flavour.
The pack consists of an extrusion blow-molded, squeezy plastic outer bottle incorporating an airtight flexible inner "bag" that contains the oil. On one side of the bottle, just above the shoulder, is a small plastic valve that opens to allow air entry as the bottle is squeezed to dispense the oil. The air enters the cavity between the bottle and the inner bag and, as the oil is used, the bag empties and collapses so that almost every drop of oil is dispensed. A silicon valve inside the closure regulates product flow as the bottle is squeezed and a small pour spout provides further control over dispensing. The pack is decorated by a full-length shrinksleeve that extends over the closure for tamper evidence. The sleeve has a clear visi-strip at one side for viewing product fill level, and is printed with a combination of matte and gloss finishes for an attractive presentation with good shelf presence.
"Sempio's presentation brings a light, fresh, and contemporary feel that is unusual for these types of oil, which are typically packaged in brown glass bottles," comments Gemma Hill, lead packaging analyst for GlobalData. "Many cooking oils can turn rancid over time due to oxidation and for oils like these, which are primarily used to impart flavour, it is vital that the packaging protects the product. The combination of a double-walled construction and a valve to close off the dispensing aperture does just that and it's a consumer-friendly format as well," she continues. "The lightweight pack is easy to handle and the closure valve means that the oil can only be dispensed when the bottle is squeezed, so there is no risk of spillage if the pack is accidentally dropped or knocked over. The valve also allows product flow to be adjusted depending on how firmly the consumer squeezes the bottle; it can be dispensed as a steady stream or just drop by drop for very small amounts, and that's something that is difficult to achieve with a traditional glass bottle."