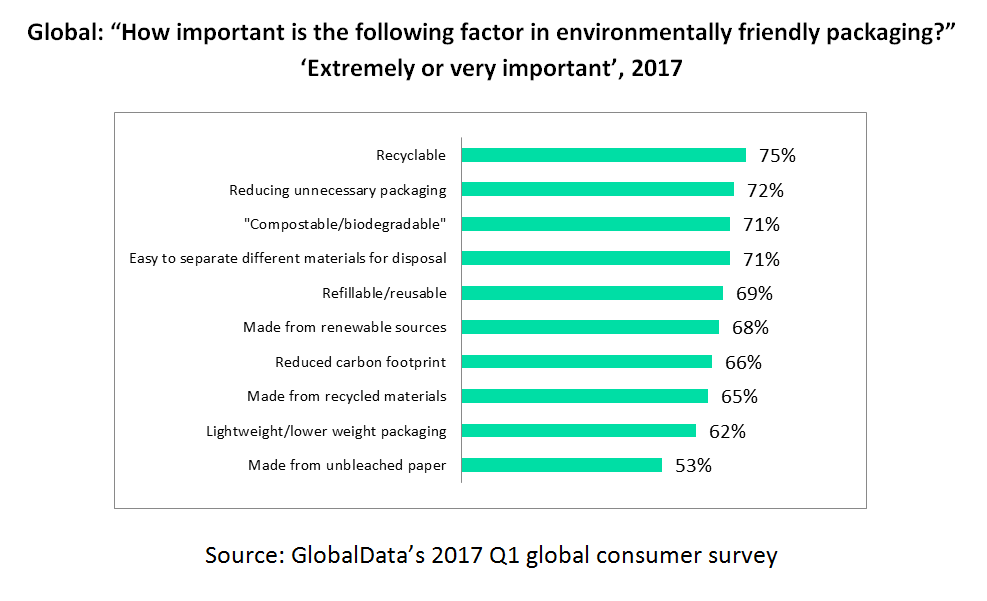 Concerns around CO2 emissions and high pollution levels are driving both consumers and businesses to act on environmental issues.
Sufficient momentum has been built that if businesses do not make considerable adjustments in their current activities; government legislation is likely to follow. This has already surfaced in several international environmental initiatives, and the UK's recent 'latte levy'- a proposed 25p charge on disposable coffee cups to cut waste and encourage recycling. This came shortly after a ban by the Chinese government on imports of plastic waste from foreign countries, which also reignited conversation around the need to improve waste management in the supply chain.
Owing to this media attention, brands and consumers are recognising in their numbers that the lifecycle of a product does not end once it is consumed, but rather, once a product has been properly disposed of. In fact, according to GlobalData's 2017 primary consumer research, consumers ranked recyclability as environmentally-friendly packaging's most important factor. Brands must therefore ensure that their packaging materials are recyclable, and that waste management infrastructure is properly invested in. Evian, for example, recently announced plans to have 100% recycled plastic bottles for all of its water by 2025.
After recyclability, 'reducing unnecessary packaging', 'compostable/biodegradable' and 'easy to separate different materials for disposal' are considered to be important factors in environmentally friendly packaging, indicating several pathways through which brands can satisfy sustainably minded consumers while the clampdown on unsustainable materials continues.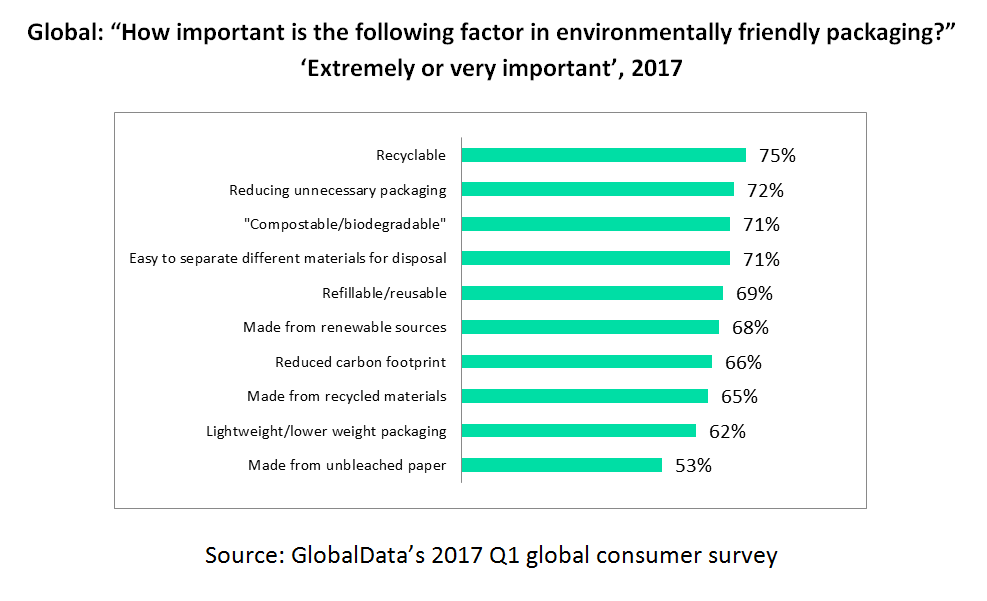 Related links
https://www.globaldata.com/store/report/cs1703ts–trendsights-analysis-environmental-responsibility-meeting-consumers-environmentally-conscious-expectations/