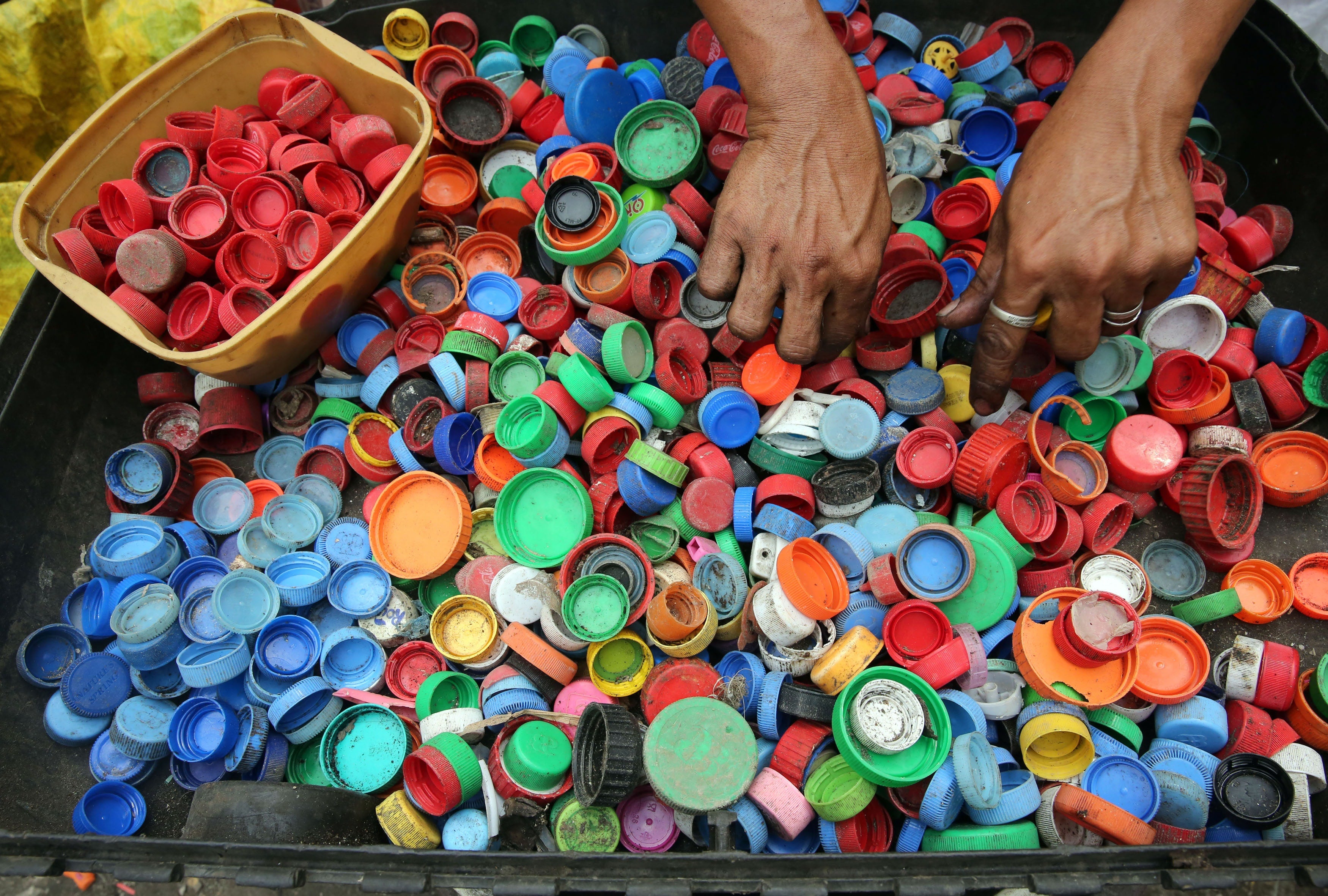 The black plastic commonly used for convenience and on-the-go food certainly has its advantages: it presents food attractively, it can be dual-ovenable for microwave or conventional cooking, and it is, of course, cheap. But the downside is that it is not recognised by recycling systems and typically ends up in landfill. However, this may start to change as The Collective Dairy UK has recently introduced new "green" yogurt tub lids that can now be detected by recycling equipment.
According to Colour Tone, The Collective 's masterbatch supplier, 1.3 billion black single-use food pots, tubs, and trays (around 30,000 tonnes) are sent to landfill in the UK each year. The problem is not that black plastic is not recyclable – technically it is – but traditional carbon black pigment absorbs light and is not picked up by the infrared sensors at recycling plants, meaning that black plastic packaging is effectively "invisible" as far as the system is concerned and ends up as residual waste.
The Collective 's new black lids look the same as the old version, but they contain a new near-infrared (NIR) green colourant that allows light to pass through the plastic so that it is detected by the sensors and identified as recyclable. The difference is immediately obvious if you hold the new lid up to the light, as it has a slightly translucent dark green-black appearance rather than opaque black. A message printed on the lid advises consumers that it is now "widely recyclable thanks to a nifty black dye."
The black plastic lids are part of The Collective 's brand identity; they help to give a more premium image for what is positioned as a "gourmet" product, and ensure that the tubs stand out in the busy yogurt category. Rather than doing away with the lids because they're a problem, they've actively sought out a viable alternative that solves the black plastic packaging conundrum. The research project was commissioned by Waste and Resources Action Programme (WRAP) and investigated not only the colour pigment technology, but also the development of end markets for recycled detectable black plastics. There was also a trial to test the recycling process. The concept works; it's surely only a matter of time before other brands start using the new colourant for things like ready meal trays and we begin to see a reduction in the vast amount of black plastic going to landfill.