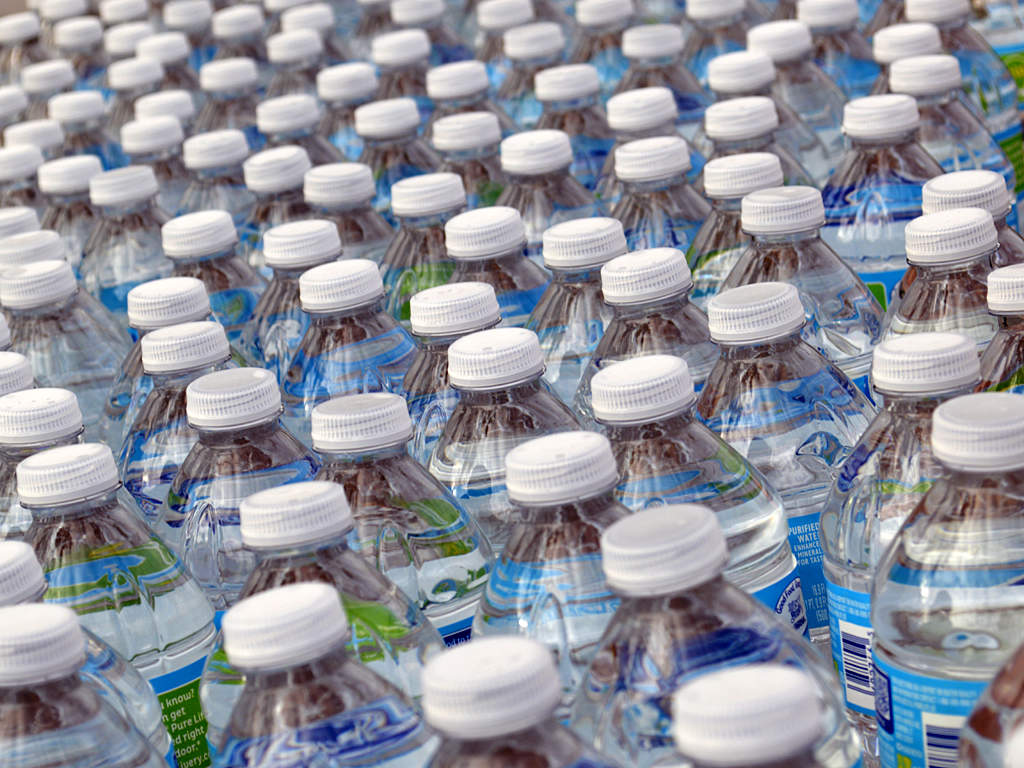 Orb Media's microplastic study has claimed that bottled water contains twice as many potentially harmful plastic particles as previously thought – which will push some consumers towards alternative water sources.
The study found an average of ten plastic particles per litre of bottled water – each larger than a human hair. Smaller particles were also found at an average of 314 per litre, though not all of these could be definitely identified as plastic.
Bottled water is perceived to be one of the healthiest alternatives to carbonated soft drinks, as demonstrated by its strong global growth in recent years. However, evidence contrary to this will seriously damage consumer trust and, given the growing prevalence of the health trend, the news could hinder the market's growth and benefit substitutes such as tap water.
As of yet, there is no clear legislation on microplastic content in bottled water in the UK, EU or US, meaning consumers must rely on brands alone to maintain quality at an acceptable standard. EU rules do, however, make it clear that there must be no contaminants in such products and consumers understandably expect that beverages will be safe to drink.
Prof. Sherri Mason, who supervised the study, cast doubt on this assumption, stating: "What we do know is that some of these particles are big enough that, once ingested, they are probably excreted, but along the way they can release chemicals that cause known human health impacts"
While producers have argued that the study overstates the amount of plastic in bottled water, the fact it has triggered an investigation by the World Health Organisation (WHO) highlights the lack of knowledge in this area.
These revelations come at a time when broader concerns are being raised around plastic, with single-use items like bottles coming under fire for their effects on the environment.
This has led to a growing political response. UK Prime Minister Theresa May has announced a 25-year plan to eradicate all avoidable plastic waste in the UK and similarly the EU has stated that it wants 55% of all plastic to be recycled by 2030. However, while improving recycling rates through schemes like returnable deposits may help the environment, they will not assuage the health concerns raised by this recent research.
Thus, with public opinion already turning against plastic packaging, the potential of both a negative health impact and environmental effect of bottled water consumption is likely to push consumers away from the market. This means that even one of the pioneering beverages of the health trend is under threat. Moreover, it seems possible that research from WHO could result in further legislation on the matter and, at the very least, it will provide consumers with an additional incentive to move towards tap water – a prospect which producers are likely to keep a close eye on.
Related links
https://www.globaldata.com/store/report/cs1703ts–trendsights-analysis-environmental-responsibility-meeting-consumers-environmentally-conscious-expectations/