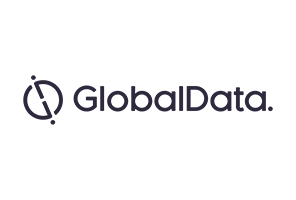 British retailer Marks and Spencer (M&S) is replacing sticker labelling for its avocados with laser-printing in a bid to reduce waste.
The technology, first developed by Spanish company LaserFood, shines a high intensity light onto the fruit's skin that retracts and marks the very top layer, without damaging the fruit on the inside.
International supermarkets such as Carrefour in Spain and ICA in Sweden already use laser-printing to mark some of their fruits and vegetables, while M&S has previously used the technology to label its coconuts.
The fruit's country of origin, best before date, product code, and the M&S company logo will be lasered onto the avocados.
M&S claim that the switch from plastic to laser labelling will save ten tonnes of paper and a further five tonnes of adhesive each year.
Laser-printing also has cost saving benefits; in fact, LaserFood claim that it would only cost 90 EUR cents (US$1) to laser-print 1,000 melons, compared to the €30 (US$33) that would be required if the company were to use plastic labelling.
So, despite the initial high-price tag for laser-printing machines, the per unit cost-savings will save the company money in the long-run, which can benefit consumers in the form of lower prices in the future.
Not only are plastic labels unsustainable, but they can also be difficult to attach to fruit or vegetable skins and the need to remove the labelling can be an annoyance for consumers.
In addition to lasering its coconuts and now avocados, the company has plans to expand laser-printing technology to other fruits and vegetables in the future, which would have a positive impact on the environment in the form of reduced waste and carbon dioxide emissions; in fact, laser-printing is said to produce less than 1% of carbon emissions compared to a similarly sized plastic sticker-label.
Sustainability-conscious consumers are looking to buy more environmentally-friendly products to embrace responsible consumption, and it is these sorts of strategies that will help raise the company's sustainable image and draw these consumers into its stores.
According to GlobalData's 2016 research, three quarters of global consumers believe that living an ethical or sustainable lifestyle is important in creating a feeling of wellbeing or wellness.
Nevertheless, challenges do exist with this new technology. M&S's previous laser-printing trials with citrus fruits back in 2014 failed as the skin proved to be too soft and porous for the laser, causing the fruits to deteriorate at a faster rate.
This suggests that the use of laser-printing is limited to fruits and vegetables with more robust skins, such as melons and sweet potatoes, which may hinder its success unless laser technology can be improved upon to reduce its penetrative impact.
Another set-back for laser-printing is that consumers must manually enter the product code at the till when purchasing the fruit or vegetable. This is because scanners would find it difficult to read laser-printed barcodes on the uneven surfaces of fruit or vegetable skin. Delaying consumer checkout times may also delay laser-printing's diffusion into the food retail space.
In spite of the technical challenges laser-printed labels face, the benefits could be significant, not just from a sustainability perspective. Laser-printing could create new ways to excite consumers within the fruit and vegetable categories through unique, laser-printed messages and designs, attracting consumers looking for more personalised consumption experiences.
For more strategic insight into consumer trends, take a look at GlobalData's latest reports.
Related links
https://www.globaldata.com/store/report/cs1705ts–trendsights-analysis-resource-scarcity-how-consumers-view-the-issue-of-depleting-resources-and-how-brands-can-respond-to-this/