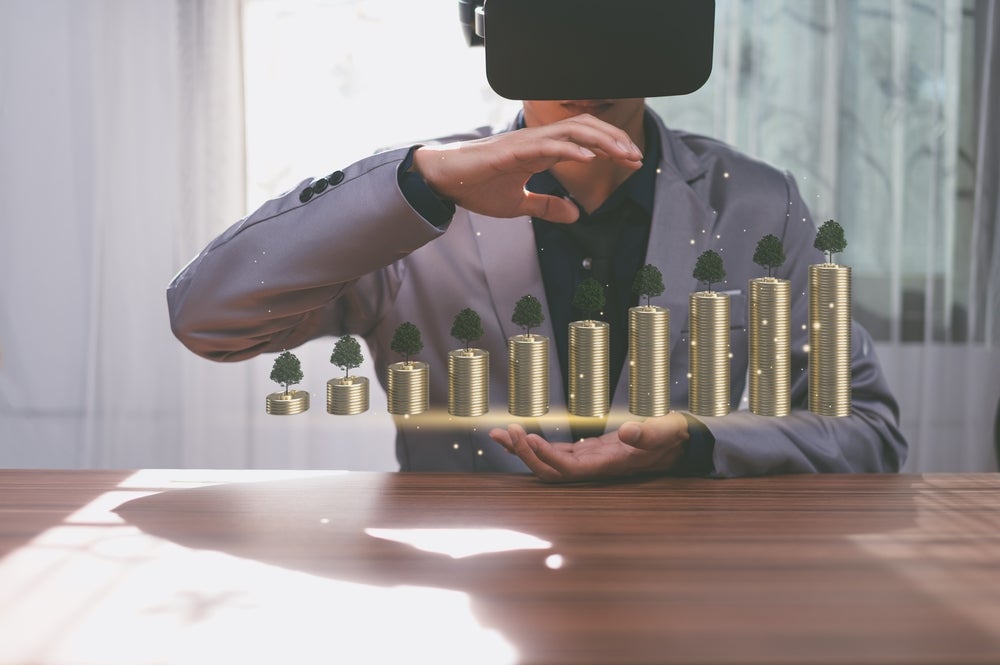 Since the start of 2023, we have entered a metaverse winter, with the once-exciting technology drawing less attention from both individuals and companies. These setbacks in the metaverse's popularity are a sign of a loss of enthusiasm. The promises of virtual worlds, avatars, and daily immersive experiences have not been fulfilled. Instead, the development of the metaverse appears to be a slow path paved with experimental technology and fraught regulation.
However, despite the fact that we might not be jumping into a video-game-like reality just yet, the global trend toward an increasingly interconnected and digital world is inevitable. The metaverse will see temporarily reduced media coverage and lowered investments as companies focus on the new kid in town, generative AI. But the underlying immersive technologies of the metaverse will continue to develop regardless.
GlobalData predicts that global metaverse market revenue will reach $627bn by 2030. And for the growing number of Gen-Z-ers and Gen-Alphas, the expectation for more immersive virtual experiences will only continue to grow. So, even if companies such as early metaverse backers Meta do not succeed, other players such as Microsoft, Alphabet, Apple, and Sony will be well-placed to capitalise on this opportunity through their strengths across VR and AR technologies.
What does this mean for sectors like packaging?
All of us interact with packaging products daily, from takeaway coffee cups to delivery parcels to the wrapping encompassing supermarket products. Packaging is all around us. And while the concept of the metaverse feels alien to many consumers and companies, it has great scope to add value to the packaging sector, especially in the case of enterprise metaverse solutions.
Many of the vital metaverse technologies are already being used or piloted by packaging companies. For example, packaging companies have brought together AI, AR, VR, cloud, IoT, and other future-of-work technologies to enable the remote monitoring and maintenance of their key assets. Packaging companies can now host experts and onsite technicians on remotely mediated cloud platforms to check or fix any machinery faults. This can be classified as a metaverse application as it is a shared user experience between the remote expert and onsite technician, in which they can use a shared platform to examine any onsite machinery in real time. The remote expert can then guide those present through the shared platform assisted with AR simulations.
An example of this is seen in the partnership between Harpak-ULMA, Maple Leaf Foods, Rockwell Automation, and PTC, who launched a pilot programme to improve overall equipment effectiveness alongside improving worker training and retention. The programme uses many AR applications, including AR-based training, guided service, remote service enablement, real-time performance monitoring, as well as equipment diagnostics. In this way, we see that while the metaverse may be losing attention in its development stages, its immersive and interconnected underlying technologies are already being deployed by packaging companies in valuable ways.
Exciting example use cases of the metaverse in packaging
Alongside the potential of the enterprise metaverse to assist in key asset monitoring, supply chain transparency, and the assurance of product quality, it can also be used in the more creative aspects of the industry to ensure the success of these packaging companies. One disruptive use case deployed by packaging company Smurfit Kappa is its 'Store Visualizer' tool. This metaverse application brings packaging prototypes to life and enables designers and business customers to view a packaging prototype in real time within a simulated retail store. Through Store Visualizer, the package prototype can be viewed and tested in the store environment where it will eventually appear.
This new level of realism allows for a full assessment of the package's functionality, aesthetic, and branding. The design that best protects the product and aligns with the customer's branding strategy can then be chosen. A bonus of using this visualiser is that it speeds up the whole testing and creation process, saving time for further quality and design improvements. It also enables a packaging design to be assessed and compared to its competitors in-store and leaves none of the assessment of the package's visual impact solely to the imagination of the designer. The tool acts as a collaboration, as those working in different locations can come together to decide if the packaging prototype is complete.
We can see that companies which continually digitalise and experiment with new processes, as Smurfit Kappa has done, will reap the benefits of emerging technologies in their respective sectors. And despite the current metaverse winter and the fact that the metaverse is still in a largely conceptual stage, it has key underlying technologies (for example, IoT, AR, VR, cloud computing, social media, and much more) that are already being piloted by packaging companies with demonstrable and significant benefits.