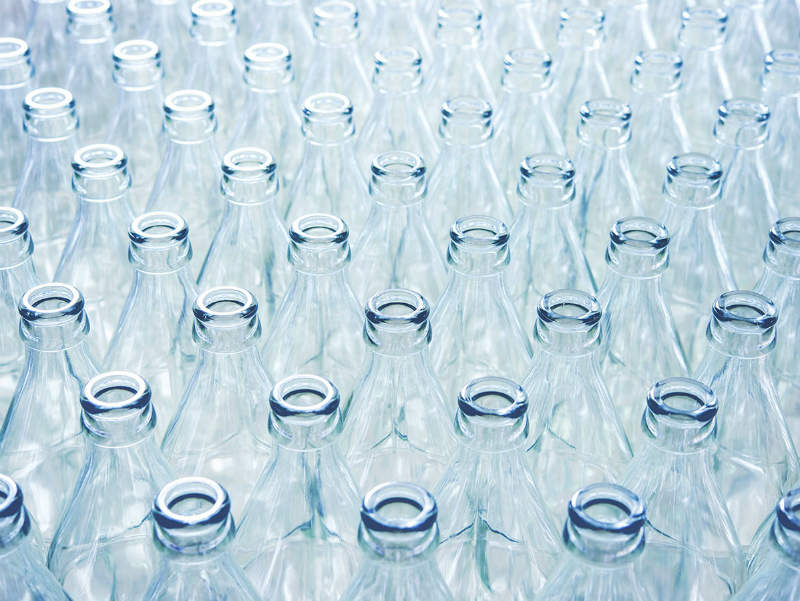 Differential growth across materials and formats drives fundamental shifts in the packaging market. In the US, these differentials are a by-product of changing consumer behaviours and innovation within the market. Understanding the evolution of prominent trends and product demands is essential for manufacturers to ensure maximum sales in the future, as these shifting dynamics can influence the popularity and profitability of packaging types and formats.
In the US, the packaging industry is estimated to grow from 510,905.6 million units in 2016 to 548,976.4 million units in 2021, registering a compound annual growth rate (CAGR) of 1.4%. The US packaging industry is characterised by advancements in enhanced product functionality, largely through on-the-go features.
In a recent report from GlobalData, titled 'Trends and Opportunities in the US Packaging Industry', industry analysts examine changing packaging trends for five material types to identify key opportunities for manufacturers in the region. Drawing on this comprehensive analysis of previous and current market trends, we explore how manufacturers can drive growth in Rigid Plastics, Rigid Metals, Paper and Board, Flexibles and Glass.
Rigid plastics
In the US packaging market, Rigid Plastics are expected to witness the highest growth between 2016 and 2021. Registering a CAGR of 2.5%, this growth is largely driven by demand from the Soft Drinks and Dairy food sectors, where the lightweight and malleable properties of the material make it an appealing and economical alternative to Glass and Rigid Metals.
Consumers in the US are often attracted to diversity in product packaging. Seeking variety, they look for formats that offer something more than a standard experience. Consequently, these experience-driven shoppers are driving demand for novel shapes and features in packaging, as well as smaller, on-the-go plastic packs that can be easily accommodated into their busy schedules.
Manufacturers can utilise the flexibility and moulding features of Rigid Plastics to address the changing demands of modern consumers, using innovative shapes and sizes to differentiate products and enhance their on-shelf appeal. For example, wine products are being introduced in PET bottles, which is more affordable and convenient for consumers to use.
Rigid metals
The Rigid Metals sector is largely bolstered by the drinks industry, in particular the Soft Drinks and Beer & Cider categories, which are expected to be key contributors to the growth of the material over the next few years.
Although the Rigid Metal packaging market in the US is projected to decline during the 2016-2021 period, due to a shift away from metal cans to PET bottle formats and falling beer consumptions, the eco-friendly features of the material may help to enhance its appeal as consumers pursue more sustainable packaging options.
American consumers are paying greater attention to the environmental deterioration caused by packaging waste at landfill. According to a 2016 GlobalData survey, as many as 75% of Americans consider recyclability to be an important aspect of environmentally friendly packaging. Rigid Metals packages can be recycled to a large extent, are capable of withstanding heavy pressure, and can extend the shelf life of products. As such, lightweight cans are expected to gain popularity due to their eco-friendly properties and low-carbon footprint.
Paper & board
Declining cigarette consumption and the rising price of paper pulp is predicted to negatively impact Paper & Board in the US market. The tobacco industry creates the highest demand for the material; however, as consumers become more aware of the harmful effects of smoking, cigarette sales continue to decline. As a result, Paper & Board is forecast to witness negative growth between 2016 and 2021, falling from 40,294.6 million units in 2016 to 39,142.9 million units in 2021.
However, growing environmental awareness has sparked a desire for recyclable and sustainable packaging materials, which has triggered growth in Paper & Board packaging that uses materials sourced from certified forests and which have a lower carbon footprint. Increasing demand for pack designs that offer convenience is also driving innovation in this sector; for example, self-heating boxes or cans that do not require a microwave for heating.
Flexible packaging
Over the past few years, demand for Flexibles has been driven by innovative and attractive designs that offer functional benefits, such as small pack sizes and convenient closures. The majority of American consumers adhere to increasingly hectic work and lifestyle schedules, which makes time-saving packaging features an appealing addition to their product choices. Small-sized, on-the-go Flexible packs have become popular choices for consumers who feel time-poor, or seek snacking options that can easily be consumed in a variety of locations.
As such, the Flexibles market in the US is expected to witness the second highest growth, at a CAGR of 1.9% between 2016 and 2021. Flexible materials are extensively used in the Food and Soft Drinks industries, where many consumers actively seek out quick and easy solutions that align with their time constraints.
This is largely due to the lightweight, sustainable, cost-efficient and resealable dispensing features offered by Flexible packaging. In response to the growing demand created by the snacking trend, manufacturers have begun to design portable and resealable pouches with grip strips and spouts, using flexible materials to encourage the snacking habits of busy consumers.
Glass packaging
The Glass packaging market in the US is estimated to display modest growth between 2016 and 2021, registering a CAGR of 1.4%. Rising health awareness is a driving force behind growth in the sector. Glass is virtually inert and doesn't react with food or beverages, which may appeal to health-conscious consumers seeking packaging materials that have the least harmful impact on the food products they choose to purchase. Consequently, as more consumers opt for natural and nutritional products, demand for Glass packaging that helps to preserve food products is likely to increase.
The premium look of Glass packaging also makes it an appealing choice for both manufacturers and consumers. Glass packaging is extensively used in the Beer & Cider and Food and Wine industries, where its low-leaching effect and pasteurisation/sterilisation process make it the most preferred packaging material.
American consumers are fashion-forward, making them receptive to bold and unusual pack designs. In line with this, manufacturers of alcoholic beverages and sweet spreads have begun to build upon the premium feel and look of Glass by developing eye-catching bottles to entice the attention of browsing consumers.