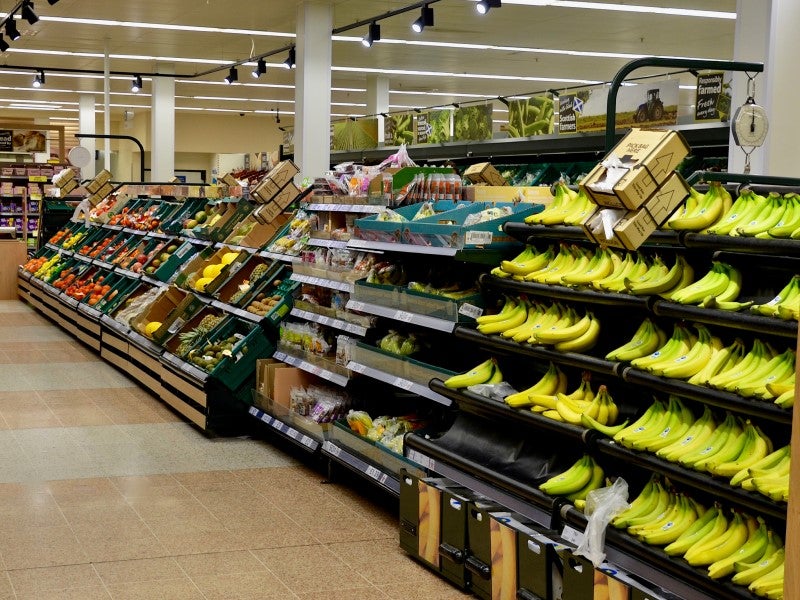 Tesco's introduction of reusable Loop packaging in ten of their large stores nationwide could see packaging being reused up to two and a half million times a year, according to the supermarket chain. The initiative will likely resonate with 35% of shoppers in the UK who are interested in purchasing environmentally friendly products and could further encourage another 35% who say that they are somewhat influenced to do this*.
The initiative coincides with Aldi's recent pledge to reduce the volume of plastic packaging and make all own-label products recyclable, reusable or compostable by 2022. Plastic waste is a huge concern for consumers and by making an effort to be seen to eliminate this where possible, Tesco could attract the attention of environmentally conscious consumers and those who want to make a difference starting with their shopping. So far, 88 products are in this reusable initiative, with 35 own-brand essentials included in this number with staples such as rice, pasta, sugar and oil being some of the key items. The move could help the supermarket chain to solidify a 'green reputation' in the eyes of the consumer as well as extra reassurance that they are aligned with the consumer in wanting to help reduce and eliminate plastic waste from the environment.
According to GlobalData's 2021 Q1 consumer survey, 30% of UK shoppers' product choices are always or often influenced by how the world around them is changing*. In recent times single plastic use has received negative press and with much of the media coverage regarding plastic waste being found to be polluting the environment and even seeping into our waters, the initiative could be received well by consumers and this, in turn, could compel other supermarkets to launch similar initiatives. In particular, the supermarkets could look for ways that they too can reduce single-use plastic in-store, particularly via their own-brand goods.
With many popular brands taking part in the initiative and no prerequisite for the consumer to provide their own containers or refill themselves, this could encourage even those who had previously not given much thought to the issue of plastic waste. For the initiative to be successful, the consumer must feel that this is making a difference in the world and that they are doing their bit. Ultimately, that means that the supermarket must be transparent in relaying back to the consumer the results of the trial and how this benefits the environment around them.
* GlobalData's 2021 Q1 Consumer Survey, March 2021 – UK Respondents