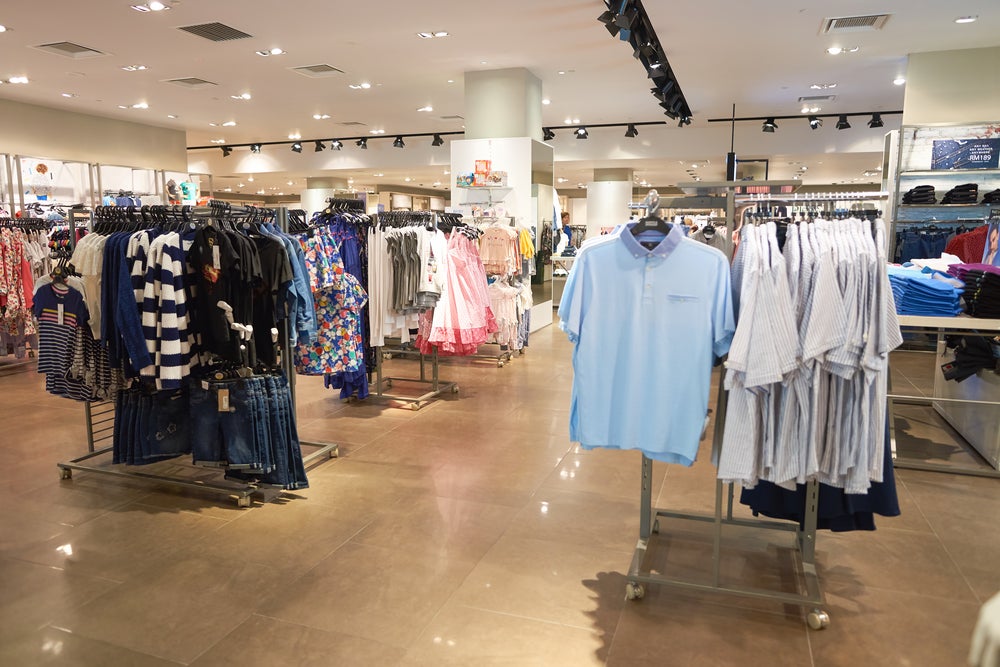 Packaging sustainability is a high ranking theme across all sectors and the battle to reduce carbon emissions is an ongoing one. Senior global product line manager at Avery Dennison Caroline Hughes gives Packaging Gateway the inside scoop on what the fashion industry can do right now to close the loop and reduce waste.
Designers, brands, suppliers, and consumers across the fashion industry are becoming increasingly aware of the need to reduce their carbon footprint. It is estimated that packaging takes up almost a third of all plastic production, but only 14% of it will be recycled. If a firm can adopt strategies to minimise the overall amount of packaging required, and also reduce the use of plastic or non-recycled plastic in its packaging, it can achieve so much. Currently, technology and digitisation in the fashion industry and in the supply chain are helping step sustainability up a few gears.
Greener packaging products and materials, such as FSC-certified papers and cardboards, recycled content PE polybags, and plastic-free hangers, are now widely available for use in the fashion industry. In addition, technology is helping improve sustainability by providing a data bridge which will be essential when industrial-scale recycling and re-use takes off. Implementing digital triggers to packaging at the point of manufacture is instrumental in 'closing the loop' and reducing waste and carbon footprint. The triggers open apps which contain vital information useful to consumers and recyclers. For instance, powering protective packaging with smart technology enables raw material certification, waste transparency, advice on recycling, and more.
The importance of collaboration
However, in order to close the loop, collaboration and partnerships are essential. Some global brands are moving towards more sustainable solutions for their products and packaging, therefore reducing their use of harmful plastics. Using no packaging would be the most desirable solution, however, some form of protection, whether it be a bag or a box, is needed to get products through supply chains. To truly reduce the amount of waste in the fashion and apparel industry, collaboration between all designers, brands, suppliers, and consumers within this sector is needed, no matter how big or small the brand.
Polybags are used extensively across the fashion industry with half a billion of them being produced every year. They are convenient but come with a hidden cost. Plastic for polybags uses petroleum, a finite resource and only 1% of plastic film is actually recycled. It simply ends up in landfill, is incinerated or within the ecosystems.
There are approximately 100 billion garments produced every year, which means staggering amounts of plastic polybags are given the chance to enter the environment. However, these can be made from recycled plastic material. Each ton of recycled plastic saves the energy equivalent of 11 barrels of oil.
Re-thinking packaging
To this end, Avery Dennison recently launched its eco-friendly Re-Think Packaging range, which includes 100% recycled content PE polybags and e-commerce mailer bags. These GRS-certified products are intended to ease the use of single-use plastics, introduce reusable products and recyclable materials, and limit the volume of packaging materials being used across the supply chain.
Specially developed biodegradable polybag films are also being developed by packaging suppliers. However, there is a risk that these will get discarded with general waste and won't end up in the correct end-of-life conditions to actually compost or biodegrade. Some can create microplastics and contaminate the waste stream meaning they contaminate otherwise recyclable plastic material. Biodegradable and compostable films are therefore currently best used for the food industry where they are most likely to end up in the right waste streams.
Paper bags to replace polybags are another option. For example, we launched a plastic-free garment bag that is durable, transparent, curbside recyclable and focuses on using only renewable resources, as sustainable goals are important.
Ultimately, it is clear that packaging is vital across the whole supply chain. However, sustainable solutions are needed more than ever to help the fashion industry reduce its carbon footprint and progress towards net-zero. With the use of technology and innovations, more sustainable solutions are becoming apparent and fashion companies are understanding that sustainability is a priority. We're seeing a great deal of change for the better. Promises are being made to set and reach ambitious goals, and reduce fashion's use of unsustainable packaging.