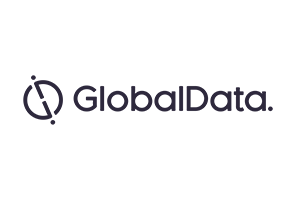 Ooho is a blob-like, edible water capsule which stores water within a biodegradable, tasteless membrane made from seaweed, making it a far more sustainable alternative to plastic water bottles.
Ooho is the first product created by the Skipping Rocks Lab, a London-based start-up that specialises in innovative sustainable packaging. To consume the liquid, consumers can simply eat the Ooho whole or bite the capsule and sip it out, throwing away the membrane which takes 4-6 weeks to biodegrade.
In the UK, 16 million plastic bottles are dumped in landfills on a daily basis, where they can take more than 1,000 years to decompose. Used plastic water bottles are a major contributor to this figure, and, to make matters even worse, three times the volume of water in the bottle is required to actually make the plastic bottle packaging.
When you also factor in the oil and energy required to make plastic bottles, it is clear that a more sustainable solution is needed to inhibit the environmental degradation being caused.
Skipping Rocks Lab believes that "Ooho can be the global solution to water and drinks on-the-go". Five times less CO2 and nine times less energy is required to produce Ooho compared with PET plastic bottles, making it a far more sustainable alternative to plastic water bottles.
Oohos are also much cheaper to manufacture compared to plastic bottles and their green credentials are likely to resonate with sustainability-conscious audiences; this is evidenced in GlobalData's 2016 consumer research in that 41% of consumers globally are often or always influenced by how ethical/environmentally-friendly/socially-responsible the product is when purchasing non-alcoholic beverages.
To help bring their product to market, Skipping Rock Labs launched a funding initiative on Crowdcube , and have currently raised just under £800,000 from 954 individual investors, doubling their initial target.
Practical issues limiting mass-market appeal
Over the past six months, Skipping Rock Labs has been selling Oohos from pop-ups around London, and, after recently signing a commercial license, the company is now looking to enter the market as a replacement to single-serve water bottles bought from food and drink outlets. Large scale outdoor events look to be Ooho's route to market, with the company targeting festivals and sporting events such as Glastonbury and the London Marathon.
However, there are some significant challenges that the company must overcome before it can diffuse into the mass market. While Ooho capsules are suitable in single-serve settings, their practicality outside this realm is questionable.
Unlike bottles, Ooho's have a short shelf life of a few days, carry a potential choking hazard and only offer single-gulp consumption. Moreover, the fragility of the product's membrane means they are less durable and less suitable for transportation and use throughout the day. Hygiene is another problem which must be addressed as, without packaging, the membrane is exposed to dirt and bacteria which can be harmful when ingested.
The company aims to resolve some of these problems by creating a thicker external skin, made from the same material as the product membrane to encapsulate several Oohos, much like an orange peel.
Even so, the peel would still be less durable than PET plastic bottles and if Oohos are to fully replace plastic bottled water, the company may need to sell it with some hardier packaging which would go against their packaging-free mission.
Ooho is an innovative product idea, and will serve as an excellent, sustainable alternative to packaged water products in single-serve, on-the-go settings, especially at the festivals and sporting events which they intend to target. However, outside this channel, the functionality of the product becomes somewhat restricted and so further innovation will be required if Ooho is to replace plastic water bottles entirely across consumption occasions.
For more strategic insight into UK consumer issues, take a look at GlobalData's latest reports.