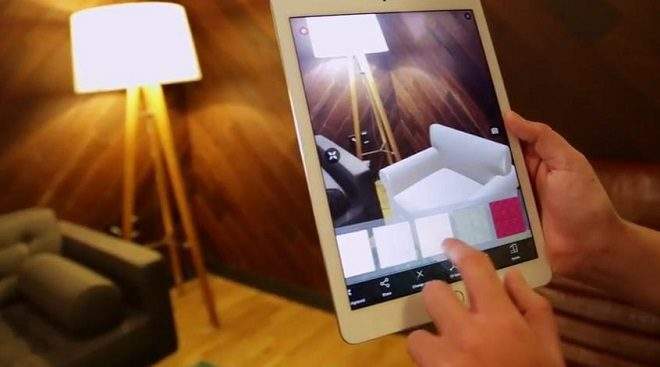 Augmented reality (AR) blends the real and virtual world together delivering a more immersive consumer experience.
In recent years the tech industry has brought AR to market in the form of software, hardware and services. Several food and drinks brands saw the potential of AR as a way to pique consumer interest, and to stand out from competitors and drive salesBrands have incorporated it into their product packaging to tie in with consumers' smartphones.
McDonald's was one of the first brands to dabble with AR technology. During the 2014 FIFA World Cup, McDonald's transformed its iconic fries box with 12 unique World Cup-themed arts.
These designs were intended to work in conjunction with the augmented reality football smartphone app named 'McDonald's GOL!' which turned the box into a net on the screen, allowing consumers to 'kick' footballs into it via the app. This has elevated the packaging from being merely functional, making it an immersive and fun experience which promotes both the McDonald's brand and the FIFA World Cup.
Augmented reality packaging: key benefits
AR packaging is a marketing technique which introduces an interactive element to packaging, and as a result, creates a more positive user experience. The experience can lead to many different benefits from increased brand loyalty to attracting consumers from competitors. It can be easily introduced to the brand's target audience and if partnered with other events or services it can help promote and attract consumers associated with the partner.
AR packaging is one of the few technologies that allows brands to deliver an exclusive experience to consumers through a potentially low investment. The majority of the cost revolves around the initial app development and graphic designs. It doesn't require additional materials, avoids any major package or production redesigns and can be incorporated into any existing products. But ultimately it depends on the overall quality of the application, as with all software, there is a spectrum of quality, service, options and features that come into play when pricing an AR app.
But with all the benefits of AR why don't more brands, if not all, do the same thing?
A major problem is how short-lived the 'Wow' factor can be. Consumers would get bored of AR packaging relatively quickly, particularly if it was readily available all of the time. It would need to be continually refreshed and even then the novelty would likely wear off. Similarly, if a lot of brands have AR packaging the benefit of being able to stand out from the competition is reduced.
The effects of AR are not easily measured and can be quite subjective. According to GlobalData's 2016 Q3 survey, 41% of consumers globally say that they are rarely/never influenced by 'digitally advanced/smart' aspects of food products. If consumers don't want to engage this way it may not be worth the hassle for brands as the costs could outweigh the benefits.
Despite the initial novelty of AR packaging, it is unlikely that a lot of brands will incorporate it into their products. It works well for short-term promotional campaigns either for one brand or in partnerships with others. Nevertheless, AR packaging offers brands a marketing tool, allowing for a highly innovative and immersive experience – and this will define the success of AR packaging campaigns during the short term they are used.
Related links
https://www.globaldata.com/store/report/gd0031io–key-trends-in-retail-it-2017-driving-customer-experience-and-operational-efficiency-through-innovative-technologies/
https://www.globaldata.com/store/report/cs0047ts–trendsights-analysis-digital-consumption-understanding-digital-culture/
https://www.globaldata.com/store/report/cs0050ts–trendsights-analysis-digital-lifestyles/