BERHALTER Swiss Die-Cutting to Attend the 29th International Processing and Packaging Exhibition for Asia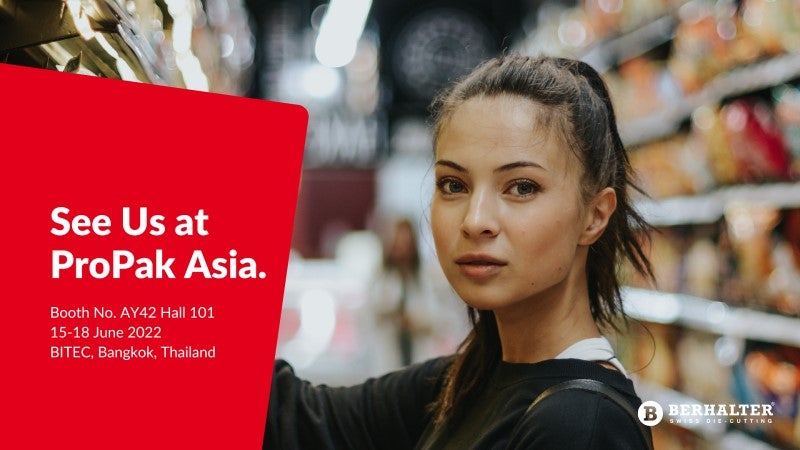 When: 15 – 18 June 2022
Where: BITEC | Bangkok, Thailand
Together with Switzerland Global Enterprise, we are a part of the SWISS Pavilion. Our Senior Sales Manager Ivo Schmid and our Sales Agent from Techno Global Graphics will be there to present the latest die-cutting technologies. Have insights into innovations like the Swiss Die-Cutter B6 with a maximum speed of 500 strokes per minute or CUTcontrol, the first Industrial Internet of Things (IIoT) service platform in the die-cutting industry for predictive and preventive maintenance, which also enables the determination of OEE, KPIs and reporting, will be presented. This year, you can experience a demo version of the service platform live at the booth. To complete the more efficient die-cutting processes, topics such as die-cutting tool management and embossing will also be discussed.
See us at booth number AY42, hall 101, to learn more about high efficient die-cutting processes.
We offer punching tools for all production volumes, from small to large production. All cutting components, for the Swiss-Die ECO™, Swiss-Die PRO™ and Swiss-Die ULTIMATE™...
Why is embossing necessary at all and how do you decide which type of embossing to use? To better understand these questions, we have compiled...