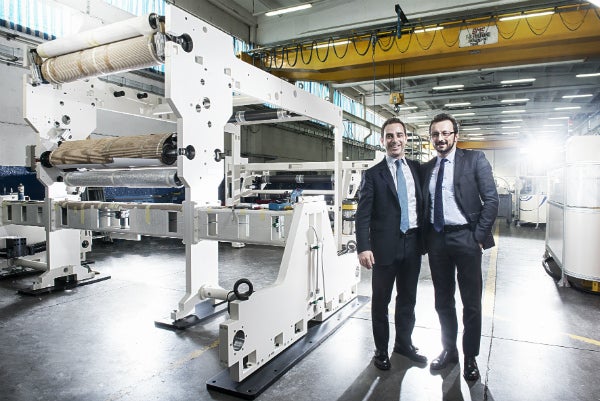 The world of converting is ready once again to welcome and embrace the new ideas and solutions that Laem System has to offer. This, year Drupa is welcoming the staging of our new and exciting technologies, our distinctive and triumphant solutions and much more.
This edition the successful co-owner partnership Malki-Parisi, will present the company in a whole new dress as well as reveal the latest developments.
According to the shared Industry 4.0 philosophy, as the world of converting already knows, we are able to provide increasingly innovative and complete solutions thanks our rapidly growing range of 'i-solutions', developing know-how and advanced technology.
Our customers provide an immense source of stimulation, we care and we listen. Our aim to completely satisfy your exact needs, tackling and solving your daily hurdles, discovering and applying fine-tuned details to offer consolidated solutions in continuous technological evolution.
What do you expect to find when you visit the Laem stand?
Our team of professionals is waiting to greet you and take you on a journey together. Sharing a drink of Italian coffee and Krumiri, discussing your plans and projects, desires and dreams whilst offering our experience and state of the art solutions, and even more.
Unmissable the Italian aperitivos that will be organized during the exhibition. Davide Malki with his buzzing energy and charismatic presence along with the team will present, demonstrate and reveal all that is new in the world of Laem.
Laem System, brand of Eutro Log, together with you on the stand. Visit us to 'touch the future together' in Hall 12 stand D57.
Welcome to the future of converting integration and automation, the intelligent factory.