Microscan provides barcode reading, machine vision, and verification technology for a wide range of industrial data gathering and control applications.
The company's ID tracking, traceability, and inspection solutions include simple barcode reading and more complex inspection, measurement, and identification offerings. Its products are used in automation and original equipment manufacturer (OEM) applications, ensuring high-performance with a plug-and-play design.
Barcode vision and verification
Microscan's Auto ID tracking and tracing, barcode verification, and process control are available for manufacturers throughout the consumer goods industry. Serving packaging lines for food, drink, and medical, Microscan's technologies help ensure labels are of high-quality and are correctly applied for full traceability.
In addition, barcode readers, machine vision, and smart cameras help guide the movement of goods through the production process, as well as final lot tracking.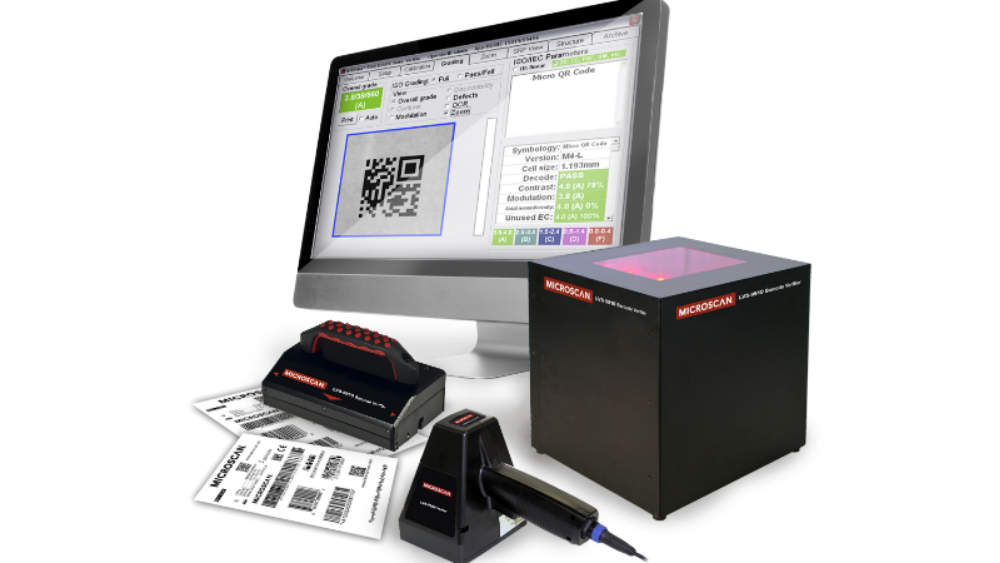 Microscan helps verify the legibility of barcode labels with its inspection technology range.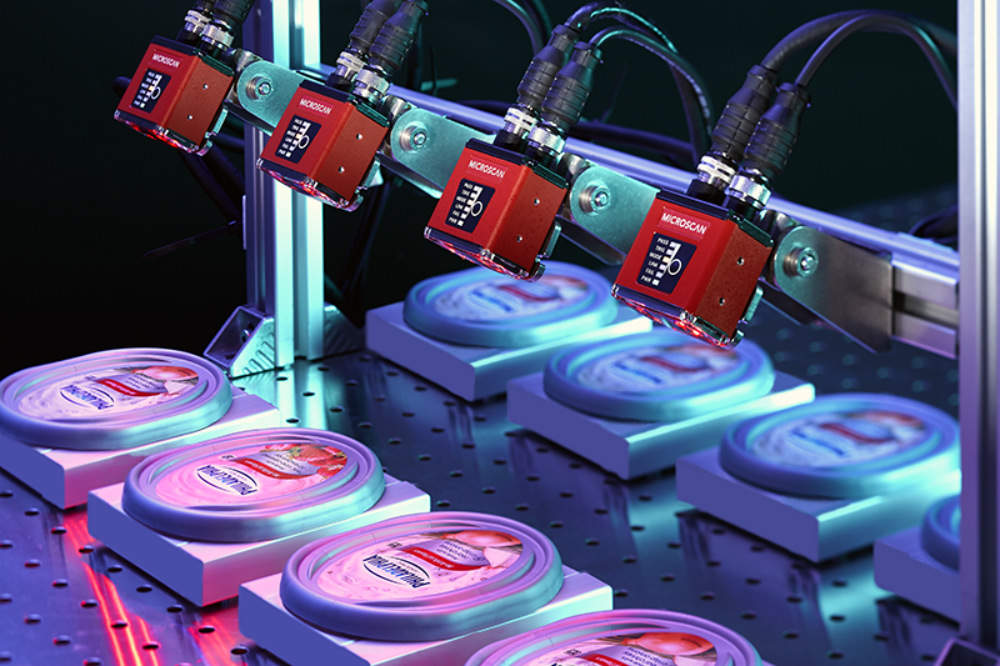 High-quality labels are required by the industry for full traceability.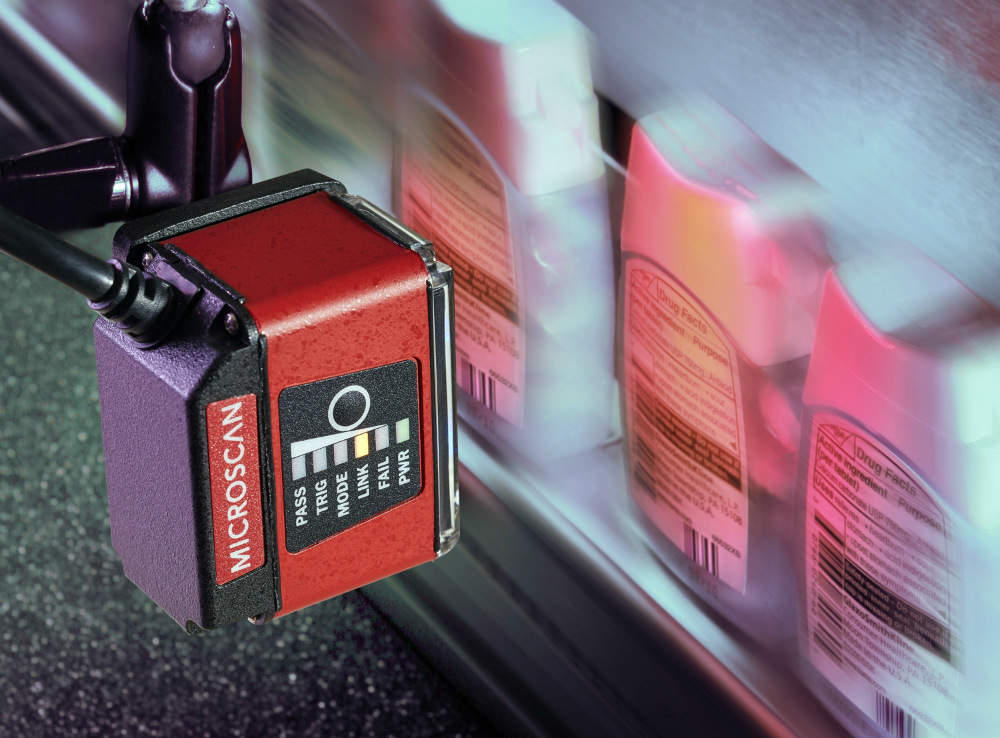 The industrial barcode scanners use optical character recognition (OCR) for quick verification on the production line.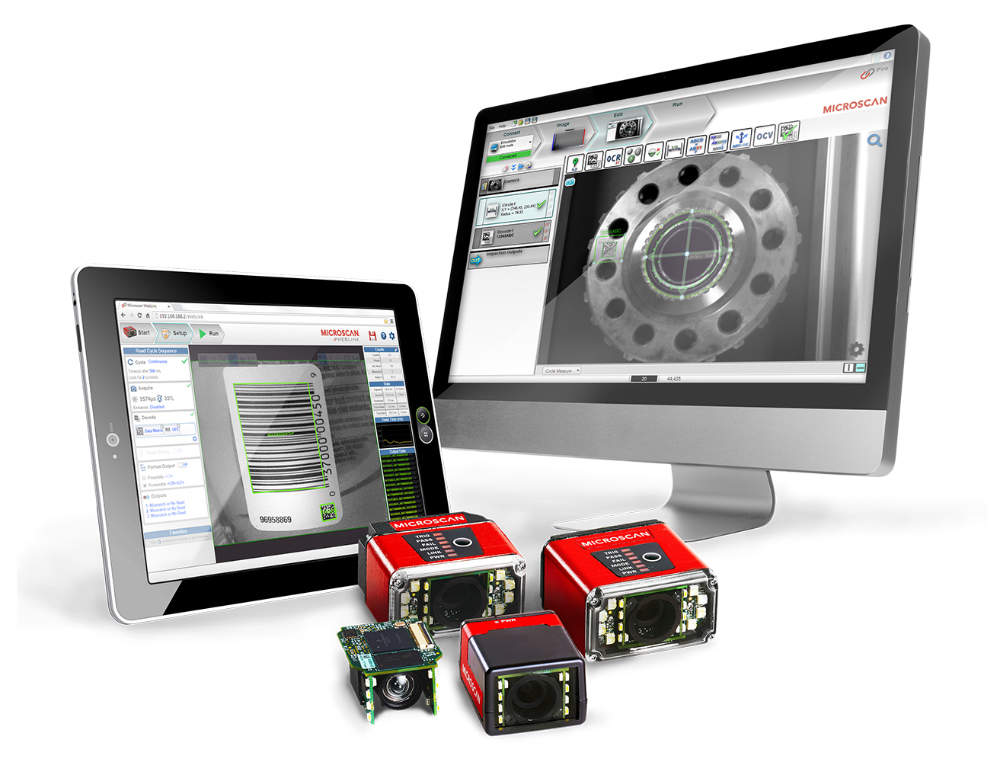 The devices can be used with the powerful AutoVISION software for accurate verification.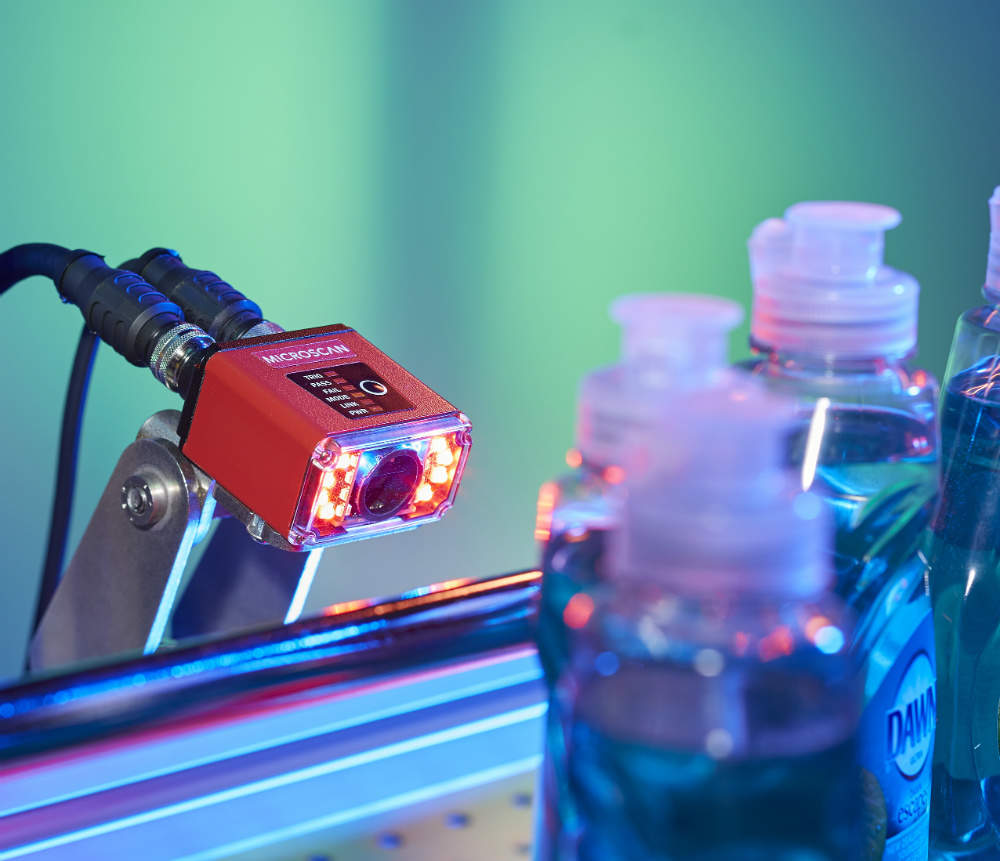 Microscan's MicroHAWK includes the barcode reading technology and MicroVISION and can perform a wide variety of automated tasks.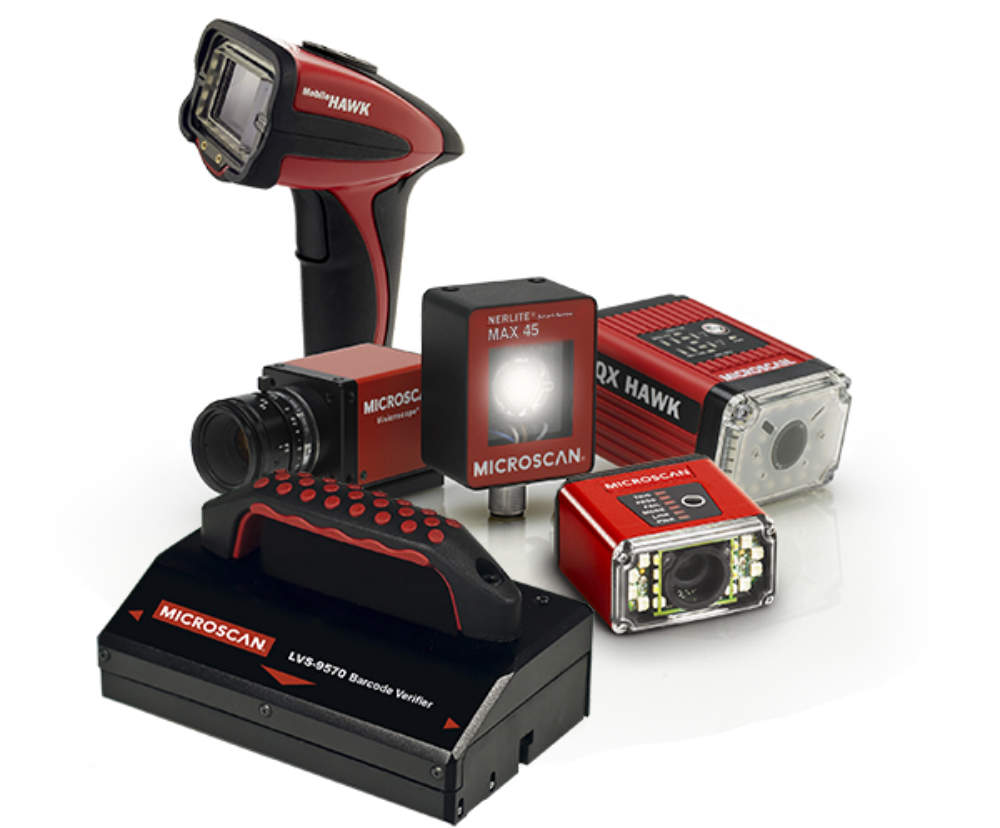 As part of the verification range, Microscan's smart cameras guide goods through the production process.
Automated inspection and identification in food processing
Microscan's automated inspection and identification solutions help solve common problems faced by manufacturers in the food processing industry, including ensuring barcodes remain readable throughout the production process, labels meet industry requirements, and packaging containers are not mismatched. Each of these errors can lead to recalled products, fines, and unhappy customers.
Microscan detects errors early in the process, so corrective actions can be implemented before products leave the factory.
Machine vision and smart cameras to improve traceability of pills, tablets, and syrups
With manufacturers obliged to meet federal regulations for traceability, Microscan provides barcode verification and label inspection solutions to help improve the legibility and accuracy of text and barcodes.
In pharmaceutical manufacturing, pills, tablets, and syrup containers require marking with production data and a unique serial number. This helps avoid counterfeit drugs entering the supply chain and it is used to track the drug through production and to the consumer.
Microscan's machine vision reads this information consistently and quickly using optical character recognition (OCR). This technology allows for easy access to information throughout the manufacturing and distribution processes.
In addition, Microscan's smart cameras can inspect data and print quality. The AutoVISION software used is a powerful solution, which provides tools for symbol and text quality verification. It can also ensure food label barcodes conform to ISO 15415, AIMDPM, and ISO 15416 verification standards.
Barcode verification for 1D and 2D codes
The LVS handheld ISO barcode verifier scans barcodes 1D and 2D grade codes. It is part of Microscan's barcode verification range, which also includes print quality inspection systems that attach to printers and check labels as they are produced. Such products offer increased label security and help ensure International Organisation of Standards (ISO)/ International Electrotechnical Commission (IEC) and GS1 verification compliance.
Microscan's MicroHAWK combines the machine vision and barcode reading technologies in a single device. With a high-performance imaging engine, the device is adaptable to a wide variety of OEM and factory automation tasks. It also includes three micro-form-factor cameras and can be used with applications from basic decoding to complex inspection.
About Microscan
Microscan has more than 30 years of experience in the machine vision and barcode reading industry. Its robust portfolio includes laser scanners and imagers for 1D and 2D barcode scanning and are easy to implement.