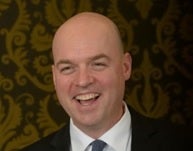 Eric Mattox is the new North America technical sales manager for Profile Solutions, USA.
Eric Mattox said: "Profile Solutions is an Australian based company that specialises in manufacturing the world's fastest leak detectors and has been exceeding customers' expectations for over 23 years.
"Our leak detectors are fast, reliable and cost effective. My experience in the container handling and inspection industry has grown throughout the years and I have created valuable relationships with companies and vendors in the industry. We offer solutions for containers from 10ml to IBC 1,000l size.
"Working with Profile Solutions is giving me the opportunity to continue these relationships while providing state-of-the-art customer service and products.
"I look forward to bringing excellent service to you and your company. Please call me at +1 877 776 5325 or email eric.mattox@profauto.com.au or e.mattox.profilesolutions@gmail.com for more information about our superior leak detecting and cost efficient modular conveying systems."
The 6LD has been the world's fastest single head leak tester in the world for well over a decade. A few years ago we did...
A high-quality modular conveyor system, ProfileFlex is used by major multinationals in the plastics, food, tissue, automotive and medical industries worldwide.