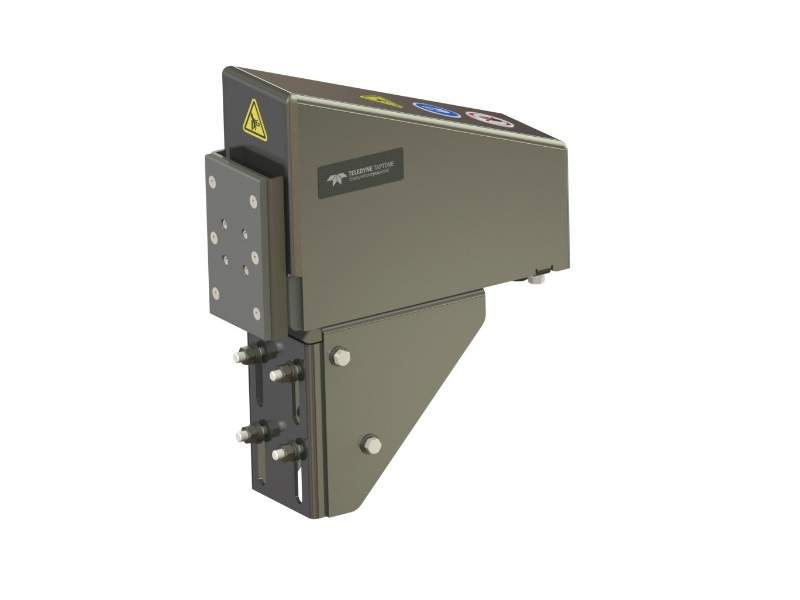 Industry leading supplier of inspection and rejection systems for the food, beverage, and household chemical markets, Teledyne TapTone announces the release of a new Heavy-Duty (HD) Ram Rejector at PackExpo International to complement their existing line of rejecting and laning systems.
The new TapTone HD Ram pneumatic rejectors provide reliable rejection up to 2,000 containers per minute (product and application dependent).  Available with a fixed stroke length of 3in, 1in or ½in (76mm, 25mm or 12mm), the rejectors require only a standard air supply and come complete with a filter/regulator. The HD Ram Rejector is the first in a new line of rejectors featuring an oil-free cylinder design with a NEMA 4X IP65 environmental rating.
The rejectors are actuated by a 24V reject pulse supplied by any of TapTone's inspection system or third-party systems. Designed for tight production spaces, these rejectors can be conveyor or floor mounted and can withstand high-pressure wash down.
Some of the additional design enhancements incorporated into the new HD Ram rejector include a heavier duty base plate and cover resulting in reduced vibration with additional soundproofing for quieter operation. The new design also incorporates a non-rotating cylinder for longer life and increased cycle counts, without the need for lubrication.
PackExpo International will be held in Chicago 14-17 October at McCormick Place. The event is the largest Packaging and Processing show in North America and is held every other year capturing an international audience. Teledyne TapTone will be located in South Hall in booth S-4126.
For more information on the new HD rejector and TapTone's other patented technologies for package inspection and rejection, please visit www.taptone.com or visit the company representatives at the show.