Teledyne TapTone provides a comprehensive catalogue of innovative package inspection systems for the global packaging sector.
Our versatile and cost-effective technologies can be deployed for both leak detection and vacuum, pressure and fill level analysis, as well as cap, code and label identification to cover a wide array of project needs.
In addition, TapTone supplies a range of effective rejectors and lane diverters that are designed to identify and remove faulty products from the packaging line for optimum operational efficiency.
Integrated package inspection systems for industrial applications
TapTone's pioneering systems allow for maximum flexibility and rapid product changeover in order to accommodate the ever-evolving requirements of the consumer packaged goods sector.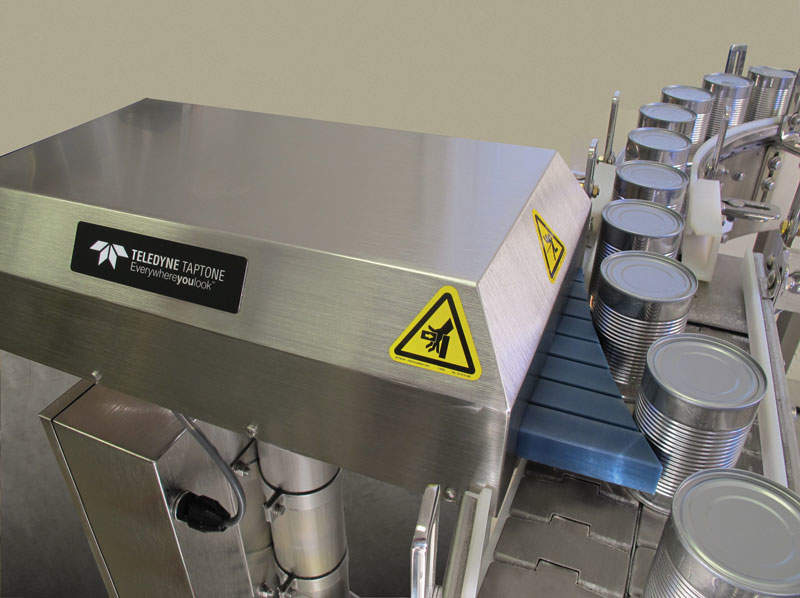 Teledyne TapTone's powerful Segment8 Rejector solution delivers efficient standing rejection and accurate product diversion at speeds of up to 800 containers a minute, or 48,000 an hour.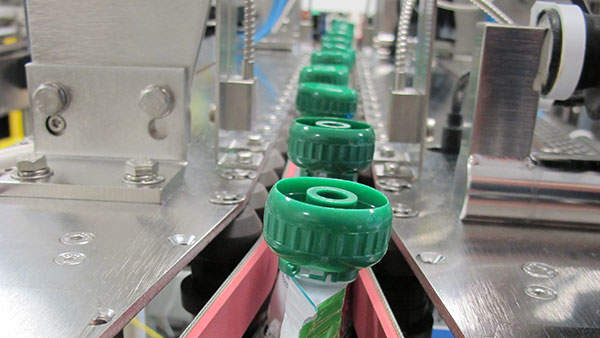 Our patented Dual-Sensor Compression Twin Belt (TB) system is able to reliable identify leaks in pouch-style containers caused by seam or fitment closure defects and reject these products during movement through the production line.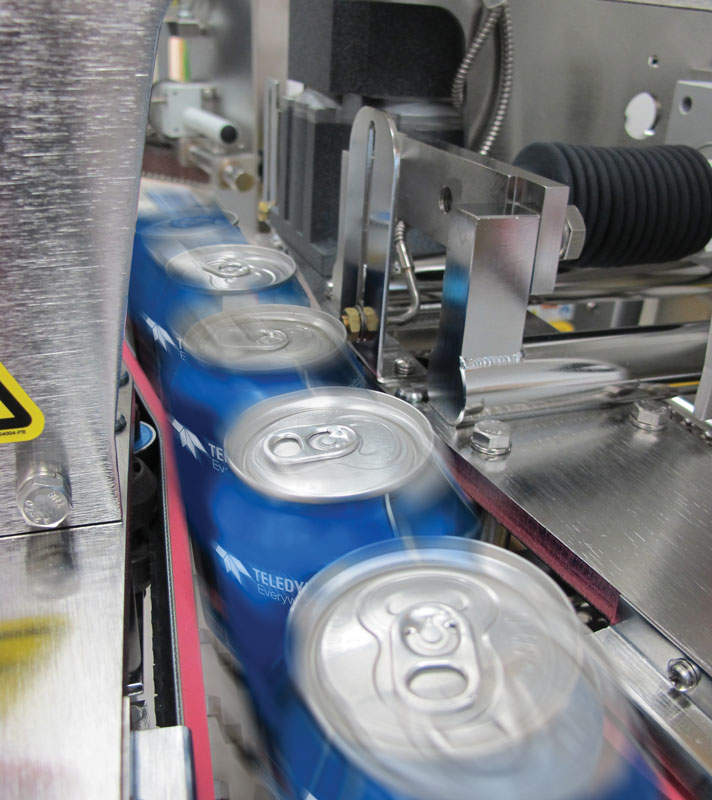 TapTone's Force Sensor (FS) has been specially developed to inspect higher-pressure products such as aerosol containers and heavy-duty aluminium cans and bottles at production line speeds for optimum operational efficiency.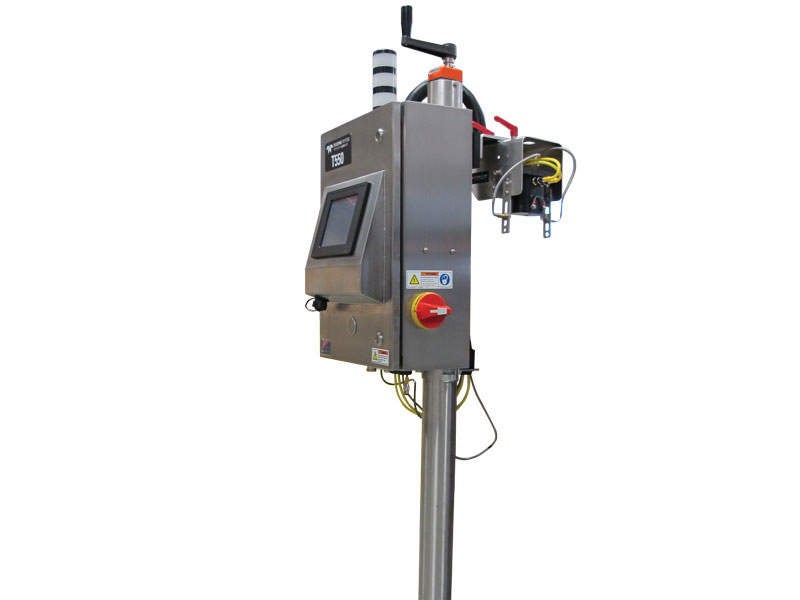 Our innovative TapTone Twin Proximity sensor technology is capable of detecting low and zero vacuum steel can containers featuring EZ-Open pull-tab openings at high production speeds of up to 525ft a minute.
Our user interface is capable of operating multiple sensor systems simultaneously, while requiring only a small amount of floor space and virtually no alterations to clients' current on-site infrastructure, making them well suited for easy integration into existing production lines.
TapTone's expansive offering of package inspection technologies and product rejection solutions ensures that clients can be provided with the most suitable system for their respective container types, line configuration and budgetary requirements.
Reliable leak sensors for the packaging industry
TapTone supplies a wide variety of dependable leak, vacuum and pressure sensor systems that have been specially developed to analyse both rigid and flexible packaging formats, including plastic, metal and glass containers.
These solutions incorporate a broad range of technologies to reliably test the relative vacuum or pressure level within users' packaging, while also being ideal for leak detection purposes.
Our innovative leak detection systems are used in conjunction with our functional and easy-to-operate user interface, which can be supplied in two different variants depending on the customers' intended application and budget goals.
Possessing more than 45 years in the packaging industry and having introduced a number of patented technologies, TapTone provides solutions that enable clients to stay competitive in a rapidly evolving market climate.
Fill level inspection equipment for plastic and glass containers
TapTone's range of sophisticated fill level inspection solutions comprises both X-ray and infrared optical technology based systems.
Our low-energy X-ray device, Fill_xr, is our most sensitive system and is able to accurately inspect all types of containers such as metals, while our infrared optical Fill_ir solution is capable of detecting the fill level of both plastic and glass transparent / semi-transparent containers.
These fill level inspection units require a TapTone user interface for operation and can be supplied either as individual, stand-alone solutions or linked with the company's other systems to deliver powerful, multi-function inspection capabilities to address a variety of operational needs.
User interface platforms for packaging sensor systems
TapTone provides two versions of its proprietary user interface, the TapTone 550 and TapTone PRO Series, in order to address a versatile array of budget and inspection requirements.
Both variants of the system deliver intuitive user interaction and multiple inspection control capabilities in a single, user-friendly platform for optimum operational efficiency.
Our smart user interfaces are produced using the highest quality manufacturing methods and are fully NEMA 4X IP65-certified to ensure reliable performance in critical working environments.
Pneumatic product rejectors for quality control applications
TapTone offers two separate versions of its pneumatic ram rejector, in addition to a standing rejection / laner system for use in product-sorting applications.
Our highly efficient pneumatic ram rejector is available in 0.5in, 1in and 3in stroke configurations to suit an array of product shapes and sizes, along with a larger 8in variant for case-sorting activities.
In addition, TapTone's portfolio of industrial rejector solutions includes the robust Segment8 system, which is equipped with eight individual segments to gently move products off the line for rejection or diversion purposes.
Vision sensors for visual inspections
We also offer two distinct varieties of our vision sensor, CapVu and CodeVu, to provide additional cost-efficient visual inspection for products moving through the production line.