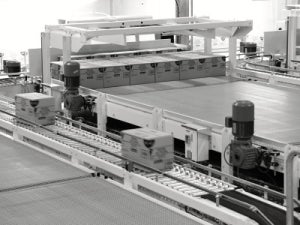 There are many ways to palletise, so how do you choose the best method for your production? When considering conventional palletising systems, you essentially have two options:
– Single-line palletising, which means that each production line is linked to one specific palletiser
– Multi-line palletising, which means that multiple production lines are connected to one or more central palletisers
Each solution has its advantages and disadvantages. We at Alvey specialise in both systems. Read Alvey Group managing director Maarten van Leeuwen's June editorial on this topic at www.alvey.eu/editorial.
Alvey Group will be once again showcasing its products and services at the Emballage /...