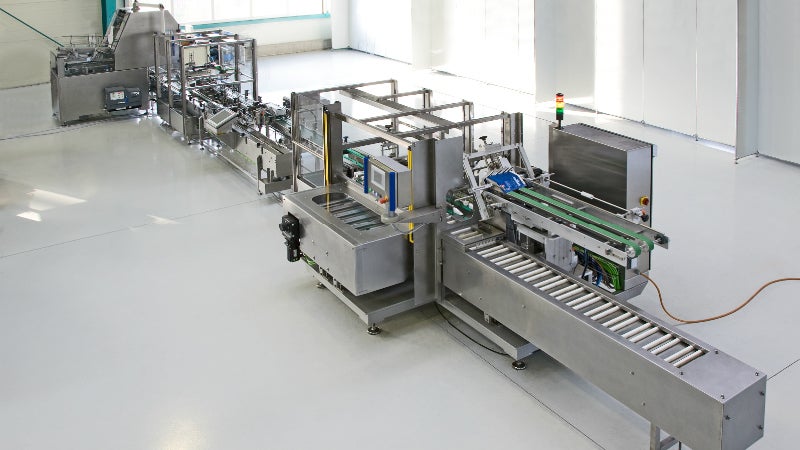 Carpentier Packaging offers complete solutions starting from the handling of products coming from processing, to forming the cartons, inserting the products, sealing the cartons up to case and tray packing.
Our wide variety of insertions techniques, reaching from mechanical to robotised solutions, enables us to face all kinds of product characteristics at any speed. Configuring your packaging line, we benefit from our modular machinery such as carton formers, carton sealers, horizontal endload cartoners, case and tray packers.
Packaging solutions for carton packaging
The aim of Carpentier Packaging is to offer packaging solutions for clients' carton challenges and not just offer standalone machinery. We focus on your priorities, optimising packaging processes and configuring it to your needs.
In order to do so, we are constantly improving our machinery in order to maximise machine availability, flexibility and durability, to minimise downtime, maintenance cost and changeover times, as well as optimising ergonomics.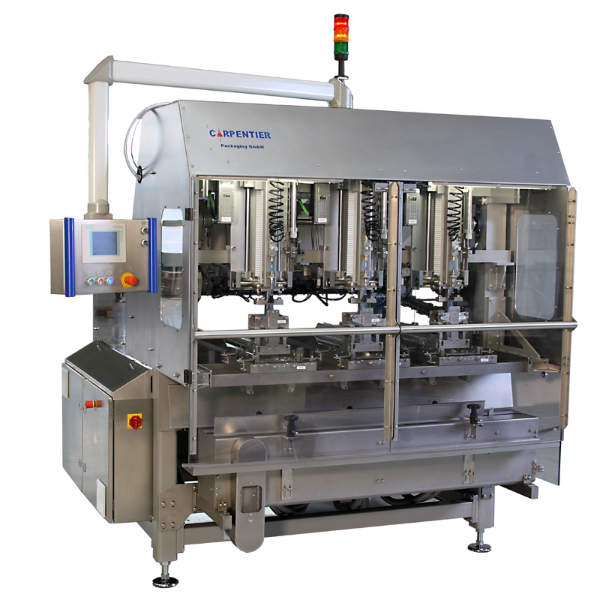 The HSA60V2 forms your cartons with up to four forming heads using tuck-in, hotmelt or hot air with speeds up to 60 cartons per minute per forming head.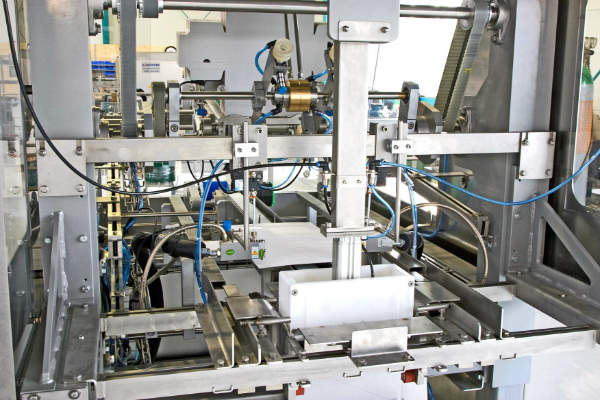 Intelligent and rugged design ensures a long service life of your investment.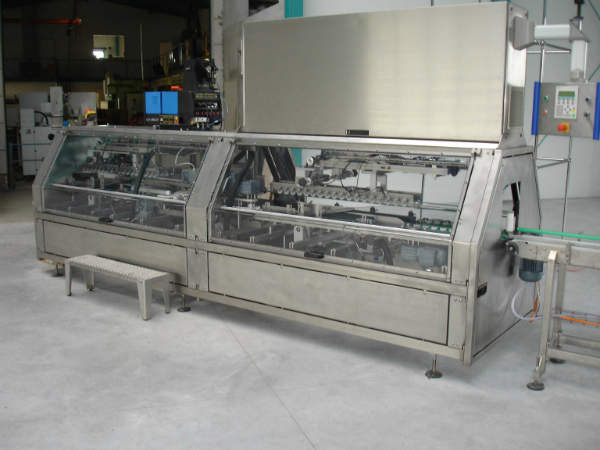 The HSV carton sealer ensures a high-performance with up to 250 cartons per minute and low-operational cost. Made completely of stainless steel it's easy to keep it clean.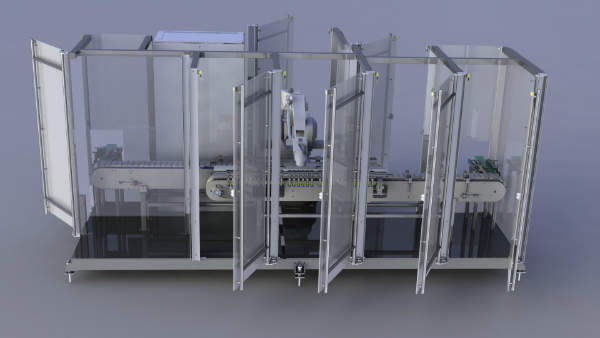 This top-load solution for chocolate bars loading 2 x 360 flow packs per minute into cartons is just one example of the various top-load solutions by Carpentier Packaging.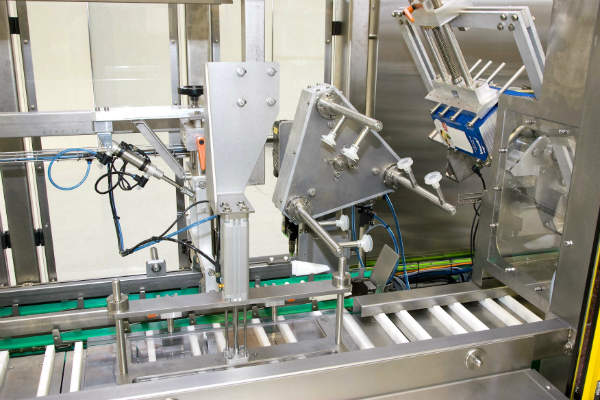 The cartoner series HSK offers you cutting-edge, high-speed cartoning with up to 300 cartons per minute.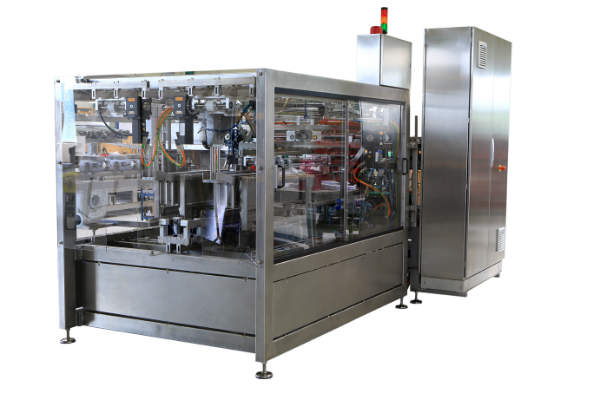 Tray packers by Carpentier Packaging are adapted to your end of line packaging needs.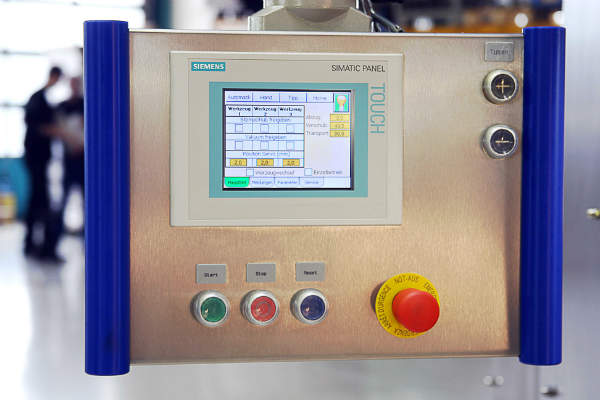 Touch panels make the use of Carpentier Packaging machinery easy and intuitive.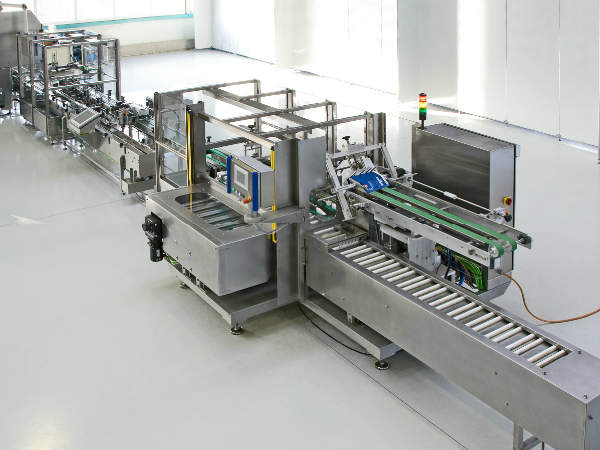 This fish finger cartoning machine is packing up to 300 folded boxes per minute. It is designed to pack 5t of fish fingers an hour. The fish fingers may be packed in line with production and are collected directly at the output of the freezer. There are four of these lines running at the moment at the most well-known fish finger producers in Europe. The productions lines are all running day and night. The machine is available for single layer boxes and optionally also for double layer boxes.
High-speed carton formers with up to four forming heads
The servo-driven carton former HSA60V2 with up to four forming heads will form up to 60 cartons per minute per head (total up to 240 cartons per minute). The HSA60V2 is offered as tuck-in, hotmelt or hot air version (for PE or PET-coated cartons).
The unique magazine, the depositing technique and pre-centred tools allow an incomparably stable function and rapid changeover times as quick as five minutes.
High-speed carton sealers up to 250 cartons per minute
The straight on carton sealer GV-HM is a high-performance three flap closer for speeds up to 250 cartons per minute. The sealing method is either hotmelt or hot air. The servo-driven turning station guarantees a smooth operation, even at high speeds.
The machine is made completely of stainless steel with the switch cabinet located above, which makes cleaning safe and easy. The format changeover without format parts makes the changeover process rapid (less than ten minutes) and simple.
Many wear parts may be exchanged quickly without the use of tools. The rugged machine structure ensures a long service-life and minimised downtime. For lower speeds, we also still offer angle sealers with capacities of up to 100 cartons per minute.
Top-load solutions for box filling
Our great experience with top-load solutions allows us to select the most adequate solution for box filling with your product. We design an operator-friendly solution for you with maximum availability, rugged construction, optimised changeover times and low service costs.
The top-load solutions that we offer reach from mechanical to robotic applications and are designed for multi-shift operation. To ensure a long service-life, we only use top-quality components.
Horizontal endload cartoners
The range of horizontal endload cartoners by Carpentier Packaging GmbH reaches from intermittent machines at lower speeds up to high-speed continuous cartoners to speeds up to 300 cartons per minute. The sealing methods vary between hotmelt and hot air (for PE-coated cartons).
Whereas in slower machines even half-automatic product infeed is possible in order to make the investment accessible machines with higher speeds have fully automatic infeed systems, adapted to the type of product to be packed.
The rugged basic construction, also available completely in stainless steel (wash down), ensures a high availability and long service life. Carpentier Packaging cartoners are modular, which allows upgrades from half-automatic to fully automatic machines.
The decentral servo-drive system allows the integration of more servo drives without reaching any limits of the switch cabinet. As with other machines, we focus on high- availability, rapid format change, long service life and low operational cost.
Tray and case packers for end of line packaging
We offer customised tray and case packing solutions tailored to the needs of our customers. Different grouping, stacking and loading techniques allow us to build the exact machine you need. The range goes from low-capacity machines up to high-speed, fully servo-driven machines.
Complete cartoning solutions
Even the best cartoning line is only as good as its weakest point. We strive to offer a well-rounded packaging solution and we hope that you will give us the opportunity to discuss your packaging needs.