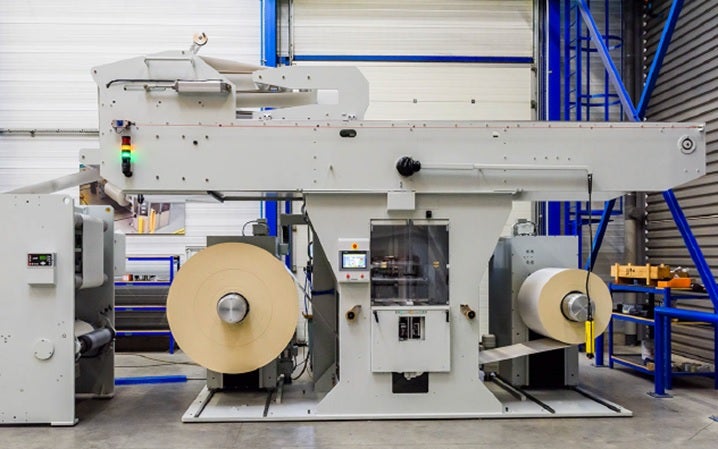 Monomatic is a worldwide specialist designer and manufacturer of non-stop unwinders and rewinders for the packaging industry.
The non-stop unwinders (either with butt to butt or overlap splicing) and non-stop rewinders are mostly used for substrates such as paper, cardboard, film, aluminium, complexes such as liquid packaging and labels. These products are part of the ZERO Speed or FULL Speed families. Our solutions are developed and customised according to the client's specifications to ensure their exact demands are met. Splicing is a particular area of expertise. Monomatic services include installation of units and commissioning at the end-user plant wherever it is in the world.
Non-stop unwinders for the printing industry
Monomatic mainly provides non-stop unwinders to the printing industry for customised paper and cardboard. Two technologies are available, butt to butt and overlap splice, which both allow the end-user to work efficiently and strongly with up to 1,000m/min. Different versions are available if required, in shafted, shaftless, or cantilever operations.
Fast butt splicer unwinder
The ZERO Speed unwinder enables the splicing process to be achieved at 0m/min without stopping the main production line. ZERO Speed is possible thanks to the festoon, which stores the substrate to be used during the splicing process. The festoon is the must-have to produce continuously, with different options available such as the splice in register for pre-printed reels, or the automatic release according to a minimum remaining length on the core. It has a production speed of up to 700m/min.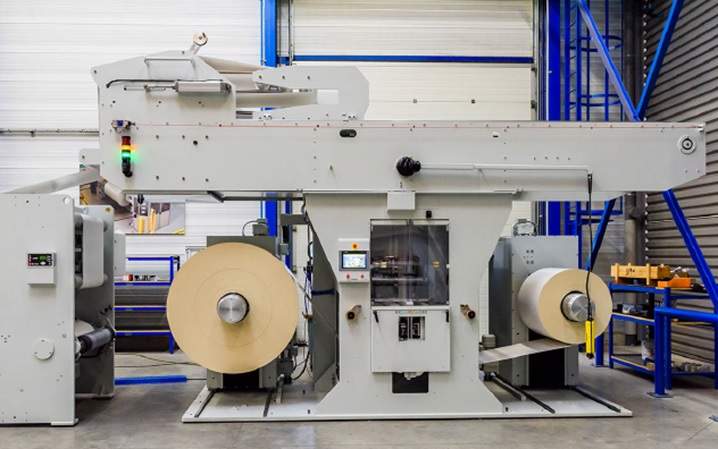 Monomatic manufactures non-stop butt splicers for a worldwide client-base.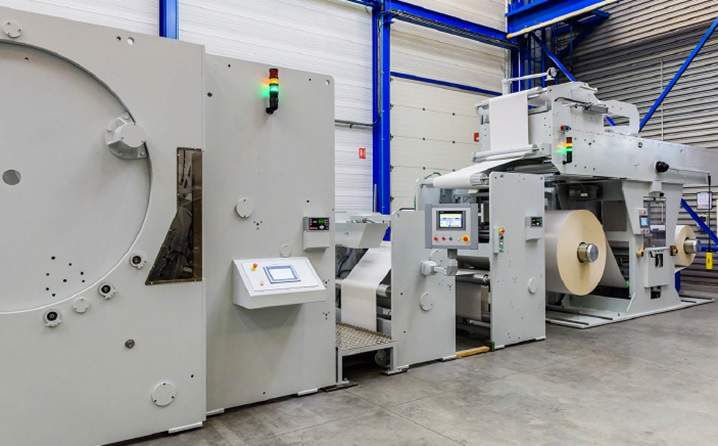 The company provides complete lines with unwinders and rewinders.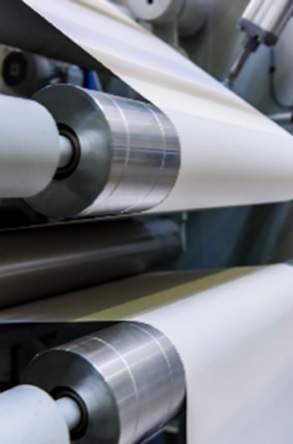 Web tension is completely regulated throughout the winding process.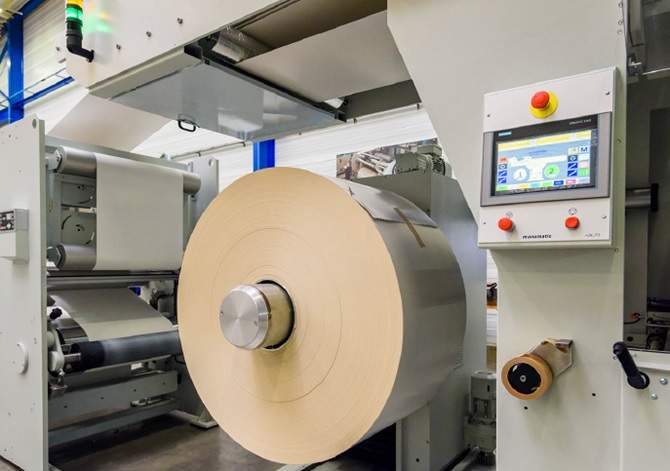 Solutions from Monomatic are used in applications such as cardboard for the tobacco industry.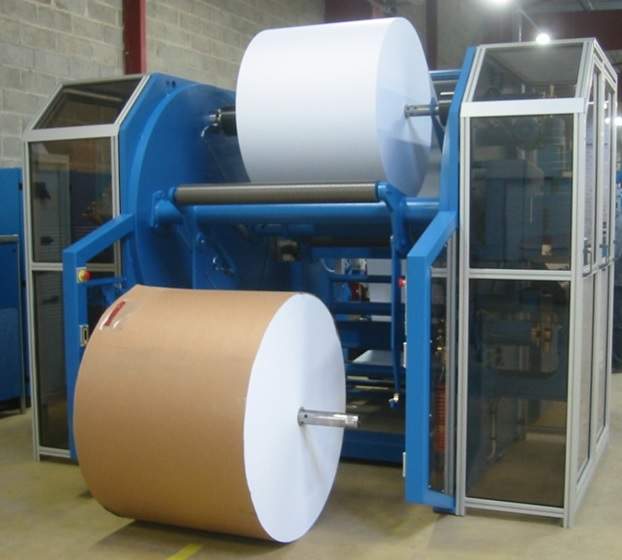 Shafted non-stop lap splicers are provided by Monomatic.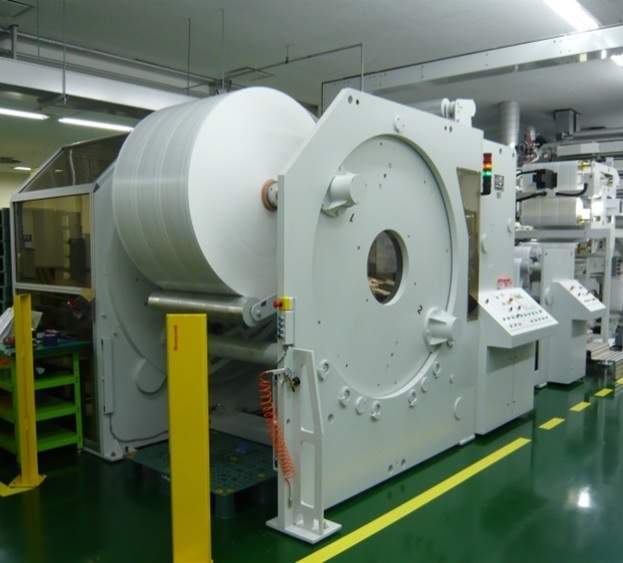 Non-stop rewinders with axial drive are available to meet exact production specifications.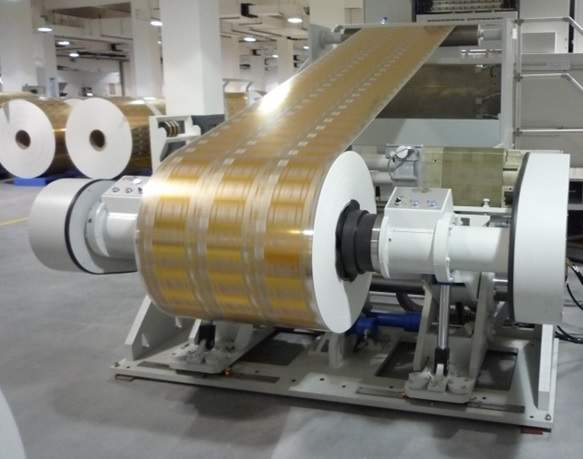 Shaftless single station unwinders are used throughout the packaging industry.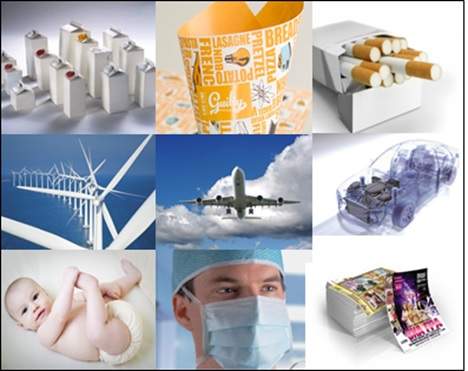 Monomatic is involved in packaging for a large range of industries such as tobacco, food, liquid packaging, cosmetics, and over packing.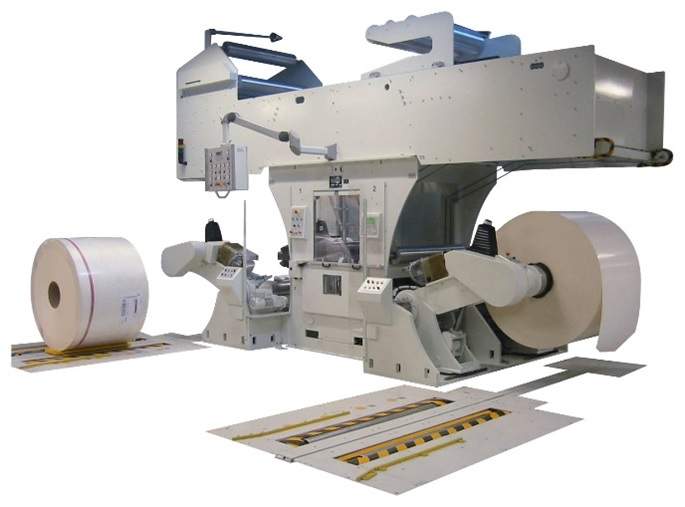 The shaftless non-stop butt splicer enables the splicing to operate at high speeds to meet demanding production schedules.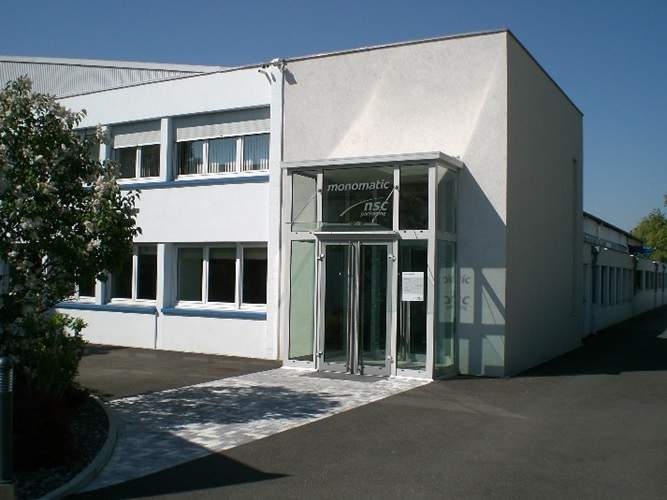 Monomatic was established in 1951 and has its headquarters in Strasbourg, France.
High-speed lap splicer unwinder
FULL Speed unwinder ensures that the splicing process is reached at production speed. This lap splicing is mostly dedicated to thin substrates (film, paper), or processes accepting the overlap splice. The turret design of Monomatic lap splicers is available in shafted or shaftless versions. It has a production speed of up to 1,000m/min.
Non-stop rewinders for various substrates
Monomatic provides non-stop rewinders to industrial clients that customise large quantities of substrates, including cardboard. Depending on the application, Monomatic can offer axial drive and surface drive, or a combination of the two. Monomatic rewinders are available in shafted or shaftless varieties, with all solutions allowing the end-user to work of high speeds up to 1,000m/min.
Single station unwinders and rewinders
When non-stop mode is not required, Monomatic also offers single station unwinders and single station rewinders for various applications. The reel change is performed manually when not in operation. Single station unwinders and rewinders are available in shafted or shaftless varieties.
Full winding solutions
When the unwinding or rewinding process is more regular than the converting operation and limited to specifics applications, Monomatic can integrate the full solution, including management of the web tension regulation, web guiding and web transport.
Industries Monomatic is involved include:
Tobacco (cigarette packing)
Food packing
Liquid packaging
Luxury packaging (cosmetic, beauty)
Over packing
In addition, solutions from Monomatic are used by the graphic industry for wallpaper, medical wear such as diapers, aeronautics, wind turbines, and automotive applications.
About Monomatic
In 1951, Monomatic began working with non-stop systems and has rapidly become a major name in the packaging industry. The company has an annual turnover of approximately €10m and a workforce of 55 employees.
Monomatic has belonged to the packaging division of the NSC Group since December 1999. Monomatic unwinders and rewinders are installed worldwide, through industrial process manufacturers (from France, Switzerland, Germany, Italy), or directly to end-users. Global markets include South East Asia (China, Indonesia, Vietnam, South Korea, Japan), as well as Russia, Africa, the US and Europe.