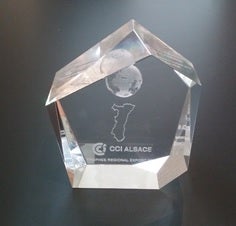 Monomatic is the winner of the Regional Trophy 'Grand Export' for 2015.
Founded in Strasbourg (Alsace, France) in 1951, the machine builder Monomatic quickly became a major force in its field at a global level.
From non-stop unwinders and rewinders to the construction of complete lines and thanks to a yearly and standing innovation, Monomatic employees contribute to the overall success of the company.
Target areas include Asia, Europe, Middle East, the US, and Russia.
Monomatic customers are organisations within the packaging, aerospace, wind energy, and automotive industries, as well as wallpaper or self-adhesive labels professionals.