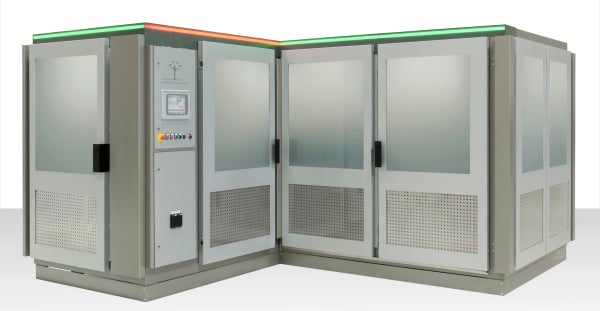 At the Optima Nonwovens stand, customers can follow the production applications of the latest virtual and technological developments in packaging engineering. Fields of application range from the virtual display of moving machine functions to interactive operating instructions and spare parts catalogues, as well as condition monitoring.
Today, engineering in the project planning phase already benefits from virtual commissioning. The Optima condition monitoring system (OMCS) has advantages for production. By means of sensor systems in the machines any imminent defects can be detected in advance and thus unplanned shut-downs are avoided. The total care asset management (TCAM) from Optima goes one stage further: the evaluation of data and connection to the service network, together with the virtual spare parts catalogue, lead to overall equipment effectiveness (OEE) at an even higher level.
"Today, engineering in the project planning phase already benefits from virtual commissioning."
No less innovative is the transport system Optima SRS. It links linear transport with the principle of magnetic levitation and provides a number of different benefits. Cartridges containing the lined-up non-woven products can be discharged from the previously closed system. This enables, for example, the distribution of the product stacks to different packaging machines, the interlinking of machines and the discharge to quality control.
Apart from this new flexibility, the system enables increased performance, in particular for small package sizes, as well as more careful product handling. The transport system is placed in an Optima machine cladding with red-dot accreditation. Major advantages here are the high level of sound-proofing, a design without edges and corners, and clear view of the machine status.
AMOTEK and GEVAS
The international Optima subsidiaries Amotek (Italy), Sierem (France) and Gevas (USA / Brazil) are represented at Index 2014 with two stands in their own name. The AMOTEK IS202, on display, processes pre-packed flat or folded panty liners and sanitary towels. The products are counted, stacked in single or double rows and repacked for sale. The robust and flexible line needs almost no format parts and has an output of up to 90 packs/min.
The GEVAS ECO Bundler GBW8 is an integral part of an extensive range of machines for the primary and secondary packaging of paper hygiene products in the lower and medium performance range.