OPTIMA Packaging Group designs and produces automatic machines for the packaging of pharmaceuticals, paper hygiene, healthcare, medical, food, confectionery, detergents, cosmetics, powders and liquids.
OPTIMA is a globally acting manufacturer of filling and packaging machines. We develop highly specialised and flexible technical solutions optimally adapted for your products. As part of the OPTIMA packaging group we have a strong commitment to a worldwide service operation – underlined by the fact that we have our own subsidiaries in the USA, Mexico, Brazil, UK and Japan.
POWDER FILLING SYSTEMS AND SOLUTIONS
The OPTIMA group offer a wide range of products for the pharmaceutical, food, beverage and confectionery industries, including complete lines for powdered drinks, antibiotics and detergents.
The powder / granular division produces filling systems with volumetric, weighing, or gravimetric principles.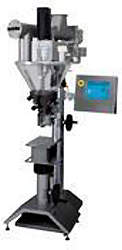 The Optima SD 2 is a servo-driven auger doser for granular products. It has a fill range of 5g to approximately 30kg.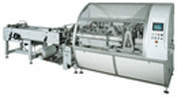 OPTIMA FB 2 flow bagger for the continuous packagingof soft disposable products has an output of up to 120 packs per minute and an unwinding film speed up to 30m/min.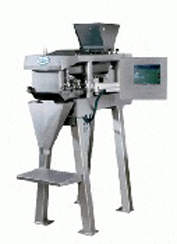 The Optima CB filling weigher for powders and granulates features weighing ranges from 5g to 7,500g.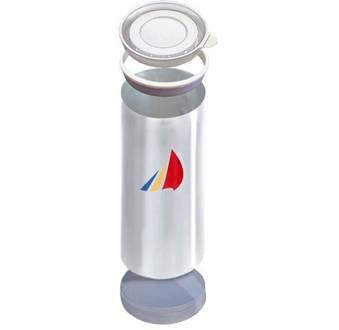 A packaging dream come true, with the easy peel-off SoftCan.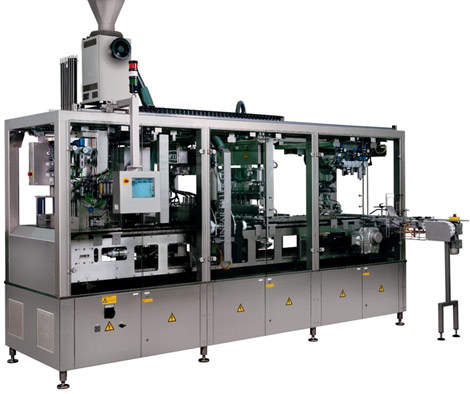 The Optima CFL modular, linear filling system for portion packs, hard and soft pods.
Products range from single-head machinery to multi-station units with up to 40 heads for the instant-coffee industry. Linear solutions for filling soft and hard pods, tea bags, and cups have been developed to fulfil the latest market requirements. Very high outputs from a relatively small layout can be achieved.
INOVA – SYRINGE AND VIAL FILLING AND CLOSING SYSTEMS
Specialising in the pharmaceutical sterile requirements, we manufacture syringe and vial filling and closing solutions, including washing and sterilisation systems, suitable for clean room or fully-isolated environments.
KUGLER – COSMETIC FILLING AND CLOSURE SOLUTIONS
We also supply standard cosmetic filling applications, and have experience with all types of closure systems. We can offer small inline filling and closing solutions for cosmetic, pharmaceutical, or – in some instances – food requirements.
PACKAGING MACHINES FOR THE PAPER HYGIENE INDUSTRY
OPTIMA, and our sister company, Amotek, are also market leaders in packaging of soft disposable products such as diapers, tissue paper, sanitary products, wet wipes, nurse pads, and cotton wool. Our machinery range can feed, stack, count, and compress prior to placing into a bag. We offer a range from semi-automatic to high speed fully-automatic and servo-assisted machines.
MEDICON – MEDICAL AND HEALTHCARE PACKAGING AND CONVERTING SOLUTIONS
Medicon provides complete solutions for the medical and healthcare markets with converting and packaging solutions. Medicon has an excellent reputation as a specialist in manufacturing and packaging nursing pads, products for wound treatment or surgical dressings.
OPTIMA SOFTCAN
A packaging dream come true, with the easy peel-off SoftCan. Neither a can or a bag, SoftCan is a new generation of multilayer flexible packaging that is simply revolutionary. The food industry, in particular, is intensively seeking new solutions and possibilities to differentiate their products.
Q BAG VERTICAL-CARTONING SOLUTIONS
We also provide vertical-cartoning solutions for dry products such as food, detergents, and pet foods, as well as soft can machinery for the Huhtamaki Cyclero® with respect to dry products.
PPS HORIZONTAL CARTONERS
In addition, we supply horizontal cartoners for the cosmetic and hygiene markets.