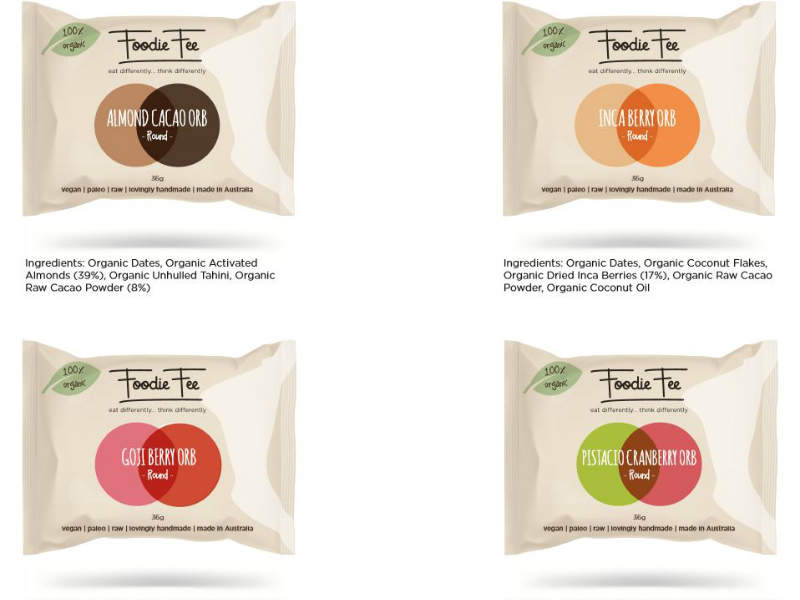 Foodie Fee has introduced compostable packaging to its health food range of products and they couldn't be happier.
At the Naturally Good Expo, Darling Harbour in June 2017, Foodie Fee launched their new compostable packaging from Perfect Automation for their single serve health orbs range where it met with an astounding response. "I got the feeling that there were a lot of like-minded people who felt relieved that finally, we are starting to move in the right direction with packaging," says founder and owner of Foodie Fee, Fiona Herron.
With a business mission to provide a complementary holistic approach to healthy living that empowers individuals, Ms Herron said: "For me, it (compostable packaging) finally completes the picture. One of the things that concerned me about making snack food and single serve is the increased waste that it generates. Using packaging that keeps the product as fresh as it would be in foil while being able to compost at home is seriously the best possible outcome that I can imagine."
Herron was unaware that there was a difference between industrial compostable and home compostable and whilst compostable packaging had been on her radar for a while, she said: "I thought it would be years before we'd be able to make it a reality. Most of the things I was reading about were from Europe and the US."
Sometimes a business misfortune can turn into a blessing, as Foodie Fee found out.  Earlier last year, Herron hired a designer with 30 years' experience in packaging, utilising their skills and expertise in the industry. With slower than usual sales since the new designs had been implemented, Foodie Fee undertook some market analysis.
It was quickly revealed the product was great but that the new packaging design was holding it back. Deciding to listen to the feedback, Herron took back the control and repackaged her range. With home compostable packaging now available, she quickly took up the opportunity to introduce it to her range, the timing couldn't have been better.
"I learned a tough lesson last year, to always listen to myself regardless of how many years' experience others may have," she said.
Having met the team from Perfect Automation earlier this year, Herron added: "I have learnt so much from Peter (Cumberlege) and Pat (Mercieca). I was surprised at the quality of the barrier, it is amazing that the cellulose is almost identical to the foil… really excited about this as our customers want longer and longer shelf lives but because we don't use additives or preservatives we rely on the packaging to act as a preserving barrier.
"We are still transitioning over to compostable packaging but the response we had at the Expo was amazing. We are just building up our order numbers and as soon as our volumes are up then we can move to compostable film… yay."
When asked if she had any advice for other health food producers looking at moving to compostable packaging, Herron said: "For me, home compostable packaging is the final piece to the puzzle for health food products. You cannot yourself, be healthy and completely ignore the environment in which you live. You are connected to the environment and therefore your health depends on the health of the environment."