Perfect Automation has more than 35 years' packaging industry experience in supplying, installing and advising clients on packaging equipment such as pouch machines, flow wrappers, sachet machines and sealers. Should existing solutions not meet your requirements, we can provide customised services for specific demands.
Complete packaging lines can be provided, from advanced machinery to entry level products.
Packaging machinery available includes:
Flow wrappers
Pouch and sachet machines
Cartoners, sleevers, wrap-around casers
Case erectors, packers and sealers
Horizontal pouch / sachet machines
Liquid fillers and cappers
Turnkey solutions
Multihead weighers
Vertical form fill and seal machines
Inspection systems, checkweighers, metal detectors and X-ray units
In addition to packaging machines and materials, the company also provides commissioning, training, maintenance services, as well as spare parts.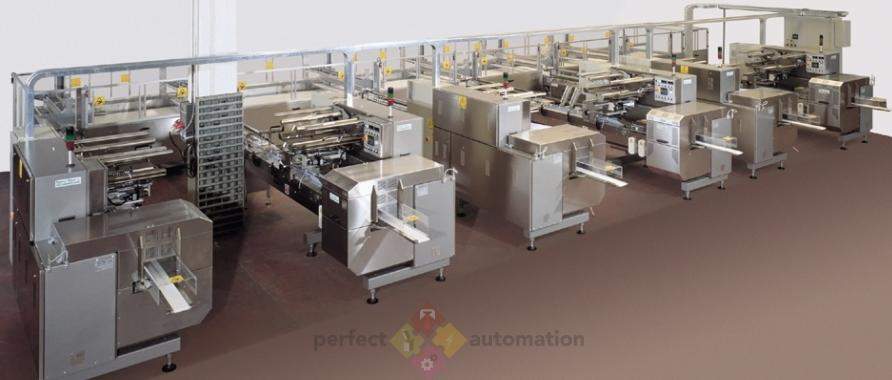 The company provides wrapping lines that function at high-speeds for packaging items in bulk.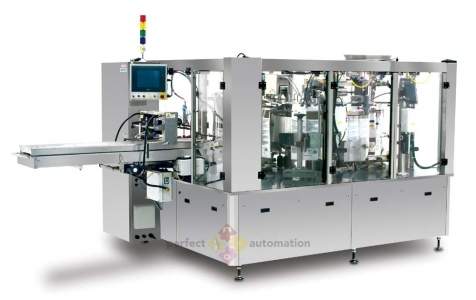 Pouch Machines provide the vertical filling and sealing of pre-made pouches. Optimised performance is offered through the patented zipper opening device and gripper design, with quick changeover and minimal set-up for varying pouch sizes.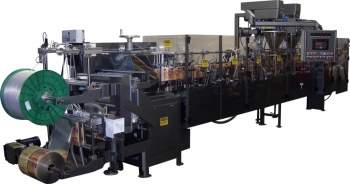 Horizontal Pouch Machines are designed for a variety of high-speed applications, forming, filling and sealing pouches and sachets from reel stock.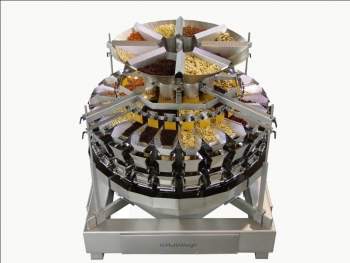 Multi-Head Weighers are able to operate at speeds of up to 540 cycles a minute, offering a high-accuracy means of removing loose products from machines used for pouches, vertical form fill and seal, horizontal form fill and seal, as well as tub and tray sealing.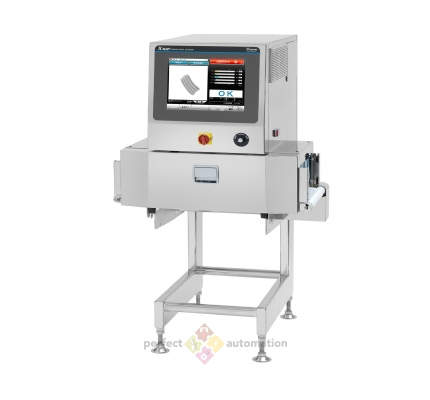 The X-ray Inspection Systems inspect products thoroughly to determine the presence of any foreign bodies, even in aluminium-packed products. Any contaminated products can then be rejected and any missing can be detected.
Flow wrapper machines
The company manufactures an extensive range of flow wrapper machines, covering specific functions such as box wrapping, rotary jaw and backseal.
Higher quality or airtight sealing can be provided by Box Motion Flow Wrappers through the thicker wrapping materials used and longer sealing times. This technique is useful for larger or heavier items, as well as modified atmosphere packaging.
The Rotary Jaw Flow Wrappers offer high-performance and pillow style packing at high-speed due to their rotational end seal jaws, with output capacities of up to 1,000ppm. Products available in the range cover everything from complete automatic lines for mass production, to manually fed machines for entry level requirements on smaller scale operations. Configuration options include single up to quad jaw.
Back Seal Flow Wrappers are highly suitable for irregularly shaped, fragile or heavy items. Film is fed underneath the machine onto a reel, removing the requirement of trays for loose products. Most products in this range feature an easy-to-use touchscreen interface.
Pouch / sachet machines
The Pouch / Sachet Machine enables the vertical filling and sealing of pouches, with optimum performance achieved with an innovative gripper function and zipper opening.
It is a versatile piece of equipment that requires very little adjusting for pouches of different sizes, enabling efficient changeover between batches. Machines in this range can reach production speeds of up to 180 bags a minute.
Perfect Automation also offers Vacuum Pouch Machines, which have similar capabilities to the Pouch / Sachet Machines.
Should products not be suitable for vertical filling, the company also provides the Horizontal Pouch Machines. These products are used for forming, filling and sealing a wide range of pouches and sachets at high-speeds.
Cartoners for packaging production
Cartoners offer a variety of uses, enabling the forming and filling of cartons, with closure options of glue and tuck seal available. We also offer the option of tray sleeving, wrap-around cartoning, robot case packing, tray forming and full automation systems should it be required. Machines in this range can process up to 300 cartons per minute.
Weighing and inspection equipment
Our inspection systems consist of checkweighers, metal detectors, x-ray machines and multihead weighers. Checkweighers dynamically verify the accuracy of pack or product weights to ensure there none are underweight or overweight, automatically rejecting any such products at speeds of up to 220ppm.
They can also be adapted with a metal detector as a combination unit if required. The Metal detectors are sensitive for ferous and non-ferrous types. A rejector can be fitted in order to automatically reject any contaminated products.
X Ray Inspection enables high level identification of foreign bodies in aluminium products such as metal, glass, stone and hard rubber seals.
Operating at speeds of 540 cycles a minute, Multihead Weighers provide a high-accuracy method of sifting out loose products for pouch machines, both vertical and horizontal form fill and seal machines, as well tub and tray sealers.
Service and parts
Our dependable team of factory trained technicians with substantial experience allows us to provide high-quality after-sales service, technical advice and training.
An extensive range of spare parts is stocked in our warehouse, various components manufactured in our fully equipped machine workshop.