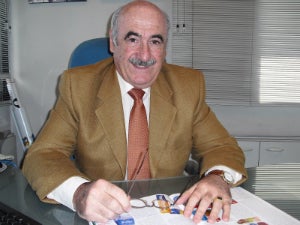 Atlas Converting Equipment is pleased to confirm that it has recently appointed Coras do Brasil as its new agent to represent the range of Atlas and Titan slitter rewinders in Brazil. Coras do Brasil is located in Brooklin, São Paulo, and has been established in the flexible materials converting industry for more than 30 years.
"I am delighted to be able to represent Atlas and Titan in Brazil and to add their range of slitter rewinders to our product portfolio," commented Mr. Gustavo Virginillo, managing director of Coras.
"We look forward to a successful partnership and to supporting two very well established brands of slitter rewinders in our market area," he confirmed.
"Our companies have been known to each other for many years," explained Peter Barnes, regional sales manager for Atlas and Titan. "I am certain that our new collaboration will prove very beneficial to both companies in the future," he said.
The new agreement will cover sales of new Atlas and Titan slitter rewinders, upgrades and retrofits to existing installed machinery in Brazil, spare parts and customer support.
Investment in plastic film production lines in China has been dramatic in recent years and 2014 was no exception.
Atlas Converting Equipment Ltd is pleased to announce that during 2014 it is celebrating 50 years of excellence in slitting and rewinding technology for its...