Titan is part of Atlas Converting Equipment Ltd., based in Bedford, UK. Titan is a world-leading manufacturer of slitter rewinders for flexible packaging materials, plastic film, labelstock, laminates and paper. We also provide fully automated and integrated roll handling systems to meet specific production requirements.
Atlas Converting Equipment Ltd. was established in 1976 and is a world-leading supplier and provider of solutions in slitting and rewinding technology, as well as finished roll-handling systems. The company has been awarded the Queen's Award for Export Achievement on three occasions and its products are represented by two of the converting industry's world-leading brands, Atlas and Titan.
The Atlas and Titan brands have been at the forefront of slitting and rewinding technology for many decades, and in 2014 Titan celebrated its 50th Anniversary. With more than 3,500 machine installations in more than 80 countries, Atlas and Titan are recognised as global market leaders in the production of primary and secondary slitter rewinders.
The aim of the company has always been to provide the highest quality service in all areas of its business, which has enabled Atlas and Titan to establish long-term relationships with all its customers and stakeholders.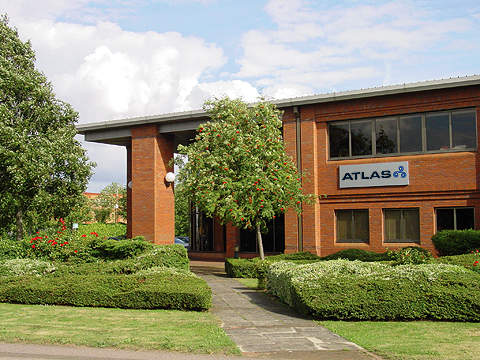 Titan is a leading manufacturer of slitter rewinders and fully automated roll handling systems.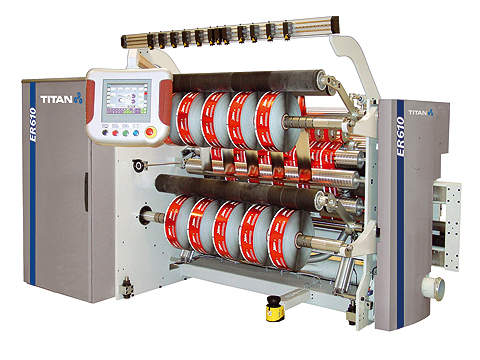 The Titan ER610 compact, cantilever slitter rewinder is an environmentally friendly slitting and rewinding solution.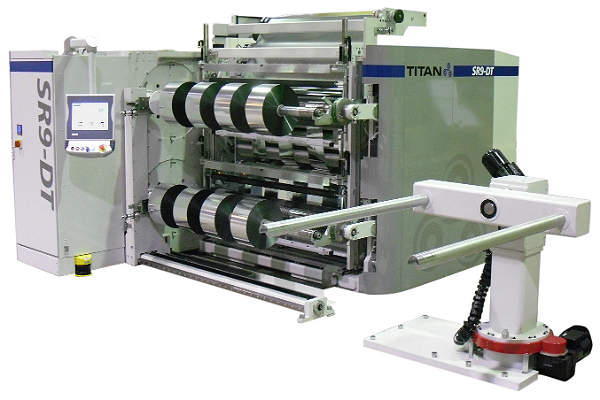 The concept of the Titan SR9 Series features three separate machine modules of unwind, slitter and rewind sections.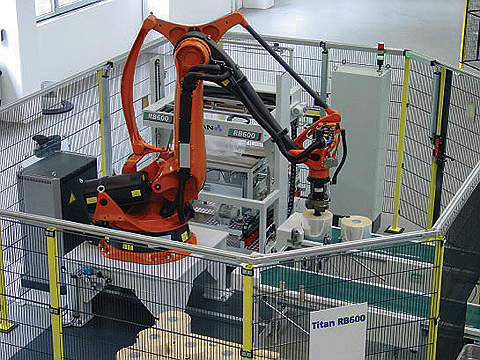 The Titan RB600 fully automated reel bagging and handling system.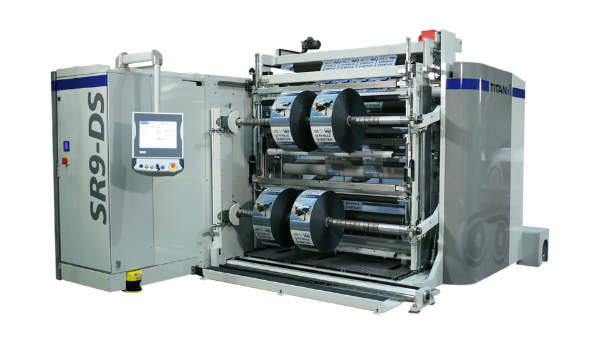 The Titan SR9-DS duplex slitter rewinder.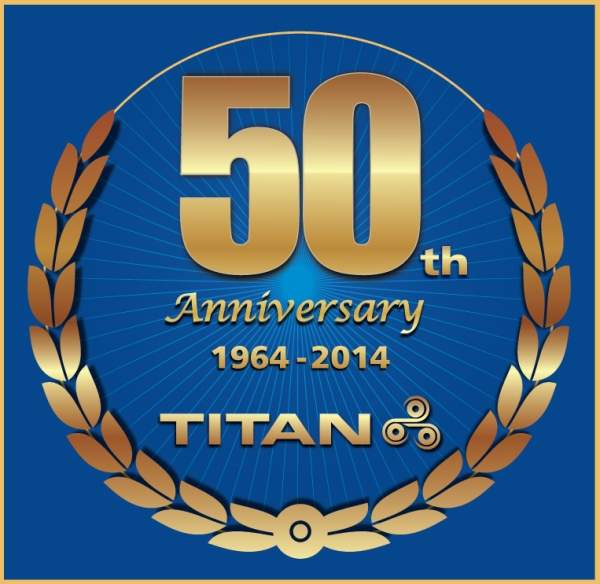 Titan's 50th Anniversary.
Our future success will be based on understanding the changing needs of customers and the dynamics of the current business environment. Atlas will continue to develop its business and operations in order to support customers for many decades to come.
Production facilities and service centres
A purpose-built production facility located in Kempston, Bedford, approximately 50km north of London, also includes the company's R&D facilities, as well as service and demonstration centres.
The UK head office is complemented by regional sales and service centres in China, India and the US, with additional support services based in Mexico, South East Asia and other locations.
Highest standards in slitting and rewinding
From the initial sales enquiry through to installation and start-up of all new equipment, Atlas Converting Equipment Ltd. strives to achieve the highest standards. Customers can expect:
Sales process: a team of experts with specific technical and process knowledge working to match customer requirements with the correct technology, as well as clear and pro-active communication enabling fast decision-making and support through the complete sales process
Project management: dedicated personal contact providing reliable time schedules and co-ordinating activities between customers and the Atlas team
Lean manufacturing: working to the latest industry standards and quality processes, in close partnership with the supply base to ensure the highest possible standards with the 'Five S' principle (sort, set, shine, standardise and sustain)
Automation: using the latest control technology to provide intelligent, accurate and reliable machine control for optimum productivity
Process knowledge: based on more than four decades of experience and more than 3,500 machine installations, Atlas can share extensive experience with its customer base
Guarantees: all Atlas and Titan products are covered by comprehensive guarantees
Continued support: the company's global network can offer the security required for continuous 24/7 operation throughout the life cycle of the installed equipment
The company adheres to a strict code of quality standards and has an ongoing apprenticeship scheme to encourage the development of skills and technical know-how at all levels.
Environment and sustainability
It is the policy of Atlas Converting Equipment Ltd. to pursue strategies to assess and minimise negative impact on the environment within its operations, product development and commercial activities.
The company also adheres to the principles of sustainable development and expects a similar commitment to environmental responsibility from its suppliers and contractors.
All Atlas and Titan development projects take into consideration the environmental impact of the equipment and the customers' materials. This is reflected by:
Lower energy consumption to run equipment through the use of regenerative technology
More compact machine design reducing the footprint of the equipment and requirements of global logistics
Reduction in use of electrical cables on all equipment
More responsive substrate tension control, enabling converters to process thinner and more sensitive materials
Latest technology ensuring a reduction of waste materials during set-up and production of all Atlas and Titan equipment
Atlas Converting Equipment Ltd will continue to improve all processes to reduce waste within its business and to recycle materials generated in its day-to-day business, whenever possible.
The company's management team is committed to promoting a continued focus in all areas of business to respect the environment and to train all employees to achieve this.