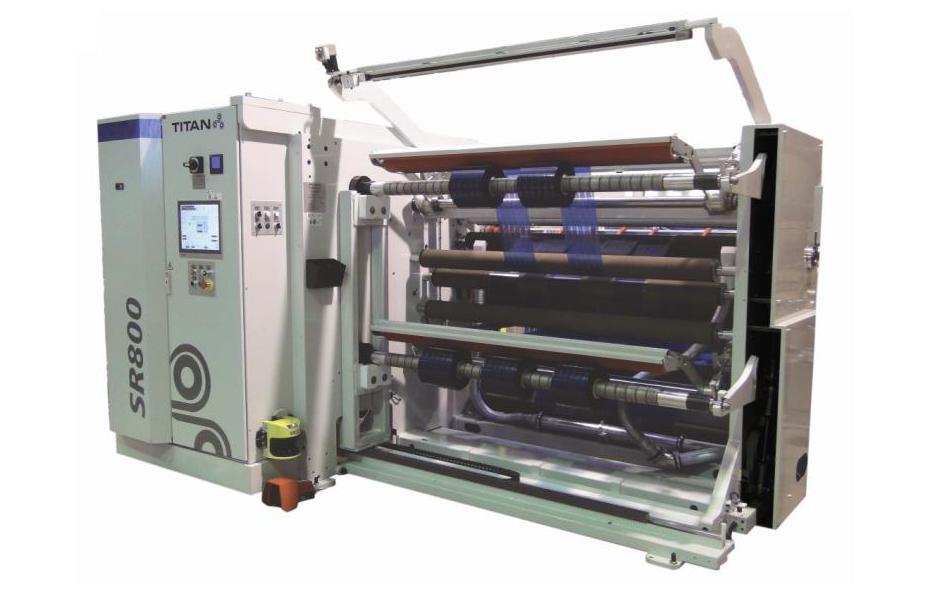 The new Titan SR800 is a high-performance, duplex slitter rewinder, and the latest addition to the Titan portfolio, designed to meet the requirements of the most demanding production environments.
Its modular design provides an economic and simple solution for upgrading to a higher level of automation as production demands increase.
The Titan SR800 features the latest mechanical, hydraulic, pneumatic, electronic and computer control technology to assure converters of consistent, high-quality rewind reels, with improved levels of sustainability, productivity and easy job repeatability.
Materials processed include plain, printed, coated or metallized plastic films and laminates, label materials from 20µ to 200µ and paper from 40gsm to 200gsm.
Standard features:
Titan differential winding technology
AC digital servo drive technology
Digital line / edge guide system
Unwind 'closed loop' dual brake control
Razor, rotary or shear slitting
Memory for material and job recipes
S-wrap centre drive (no nip)
CE safety fencing and laser scanner (in EU countries)
Range of unloading devices
Secure internet connection for remote diagnostics
Optional features:
Motor-driven unwind
PPD / Positive positional device for knife positioning
Laser (line) core postioning
Closed-loop loadcell rewind control
Impression counter
Static eliminators
Gap winding control
Splice table
Automatic individual knife positioning system for male and female knives