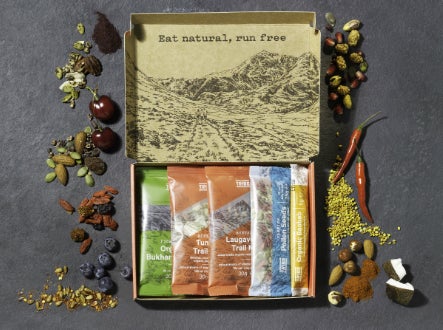 When Tribe a brand new company decided to develop their specialist range of training snacks they turned to Ultimate Digital for their packaging solution.
Tribe was set up by three old friends Tom Stancliffe, Guy Hacking and Rob Martineau who are former lawyers in the city with a shared passion for running in the most extreme conditions who began to formulate their own trail mixes.
They needed stand-out packaging and a flexible range that they could change every few weeks to deliver to their members.
Digital print proved ideal for the short run and fast turn around packaging required.
Tribe owner / director Rob Martineau said: "Within ten days of receiving our artwork files Ultimate Digital printed / laminated and delivered new packaging for 15 products in three different sizes in two different substrate specifications in small volumes for us to hit the market running.
"The extensive knowledge and support of the Ultimate Digital Team was invaluable to us when making the tough decisions on how we wanted the packs to look and feel as well as taking into account how they would run on the packing lines.
"Rachel and her team were great to work with, really responsive and patient with all our questions."
The range was reverse printed on Matt opp on HP6600 Indigo press and laminated to either gloss opp or ldpe to produce an authentic trail mix snack pack for runners. The trail mixes are all made from unrefined and natural foods to provide sustenance and nutrients for tough journeys.
Business development manager Rachel Read said: "It was great to work with Tribe using the flexibility of digital print to bring this exciting range of new products to market."