Add-X Biotech serves the rapidly growing global market for environmentally friendly plastics by providing superior, highly effective oxo-biodegradable additives to plastic processors; these additives enable polyolefin plastic packaging to oxo-biodegrade. The product, AddiFlex®, is a non-toxic additive available in a variety of formulations for diversified product requirements specified by brand owners. AddiFlex is suitable for all grades of PE, PP, BOPP and PVC.
The energy required to make packaging materials is a key factor to consider when examining the environmental effect of packaging. Some key materials and the energy they require for production are:
Polylactic acid (PLA) – 69MJ/kg
Polyhydroxy alkanoates – 89MJ/kg
Polyethylene (and AddiFlex) – 29MJ/kg
Paper – 600MJ/kg (approximately)
Materials such as PLA, although made from annually renewable resources, consume considerable resources in their manufacture. Furthermore paper, often touted as a better environmental option than plastic film, is no such thing.
Non-toxic oxo-biodegradable additive for plastics
A comprehensive comparative study of different types of grocery bags carried out by Boustead Consulting & Associates showed the clear superiority (using assumptions based on current use and disposal data) of the recyclable plastic bag as illustrated in part in the table in image three (based on a carrying capacity equivalent to 1,000 paper bags).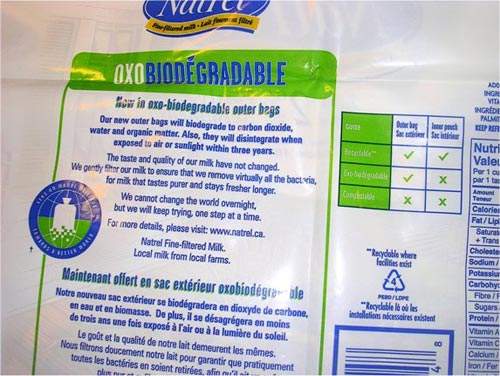 Add-X Biotech provides highly effective oxo-biodegradable additives for plastics.

AddiFlex is a non-toxic additive for plastics that is available in a variety of formulations.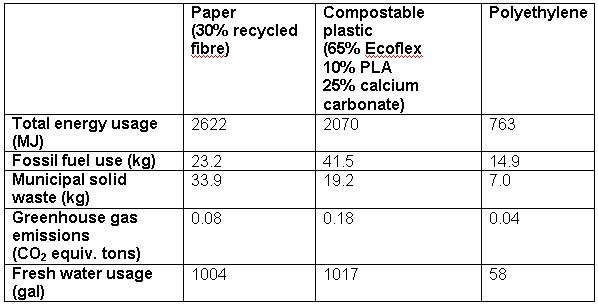 This table compares the figures for paper, compostable plastic and polyethylene, demonstrating the superiority of polyethylene recyclable plastic bags.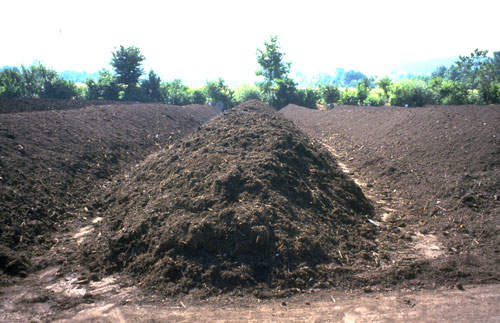 Products made using AddiFlex oxo-biodegradable additive can be recycled in existing recycling streams.
Again the superiority of polyethylene is demonstrated. So why is there such a negative perception of polyethylene? The problem comes from its environmental persistence and inability to biodegrade. Using our non-toxic oxo-biodegradable additive in the production of polyethylene plastic bags solves this problem.
Oxo-biodegradable additive for polyethylene
The negative with polyethylene can be corrected by adding a small amount (approximately 2%) of AddiFlex oxo-biodegradable additive. This will make the plastic photo-thermal and biodegradable. The rate of degradation can be programmed into the system to provide the required shelf life, use life and degradation rate followed by complete biodegradation.
Because it has a built-in stability time, products made using AddiFlex can be recycled in existing recycling streams, unlike hydro-biodegradable / compostable plastics where as little as 1% can cause disastrous contamination to recycling streams.
Since the addition rate of AddiFlex in general applications (higher addition rates are used in special situations) is so low there is a negligible effect on the LCA, and PE with AddiFlex has the same environmental credentials as standard PE. Furthermore, since the addition rate is so low the incremental cost is very small and is sometimes absorbed by the producer.
Oxo-biodegradable additive for milk packaging
One of the latest applications for our AddiFlex oxo-biodegradable additive system is the outer milk packaging from Natrel.
As AddiFlex has Health Canada approval, AddiFlex-modified products can be used in direct contact with dairy and other food products.