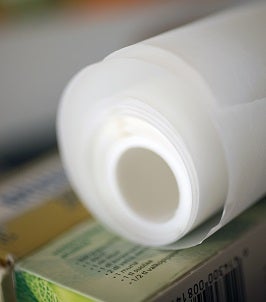 Ahlstrom-Munksjö, a global leader in sustainable and innovative fibre-based solutions, announces price increases on all Genuine Vegetable Parchment products produced by the Specialties business area, allowing the Foodpack business unit to absorb the increasing cost of sales for this product group.
The price increase will be 6% and will be implemented as of 1 July 2017.
Genuine Vegetable Parchment products are mainly used for Cooking and Baking, Food wrapping, Furniture laminates and Textile Tubes.
Ahlstrom-Munksjö 's Specialties business area products are used in a variety of applications, including food packaging, beverage, labelling, medical drape and gowns, masking tape and laboratory filtration products. The specialty business area has 14 production sites in seven countries.