Alert Packaging (APL) is a leading supplier of flexible packaging products to the food and beverage industry and other industrial sectors. Our flexible packaging includes:
High barrier / modified atmosphere films
Performance films for high-speed packing
Lidding films
Retort 'cook-in' films
M'wave+ microwaveable susceptor films
M'steam+ lidding film for microwaveable, steamed convenience foods
Hi Impact – puncture / tear resistant films
Processes include flexographic and gravure printing, solventless lamination for both plain and printed film, pouch and bag making. Together with our supply partners we can offer our customers print and laminate solutions for almost any application. Our facilities operate to BS EN ISO 9001:2000 and BRC / IoP technical standards.
BARRIER FILMS AND MODIFIED ATMOSPHERE PACKAGING
Alert produces an extensive range of high barrier films. These films independently, and / or in combination with modified atmosphere, protect and preserve your product and increase shelf life. Our barrier film expertise will provide the specification to best suit your product.
PERFORMANCE FILMS FOR HIGH SPEED PACKING
Performance films with single-ply materials and laminated structures are available for flow wrap and form / fill / seal applications – from under 100mm to over 1,000mm reel widths. Decoration is available using gravure or flexographic printing. We supply packaging for snack foods, ambient, frozen or fresh produce and non-food items.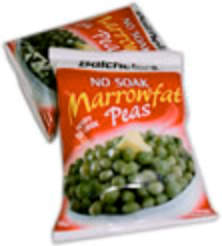 Alert produces an extensive range of high barrier films.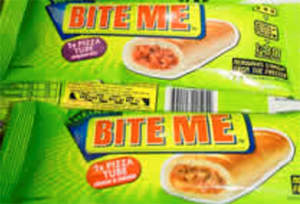 Heinz's 'Bite Me' range uses Active 808 microwave film.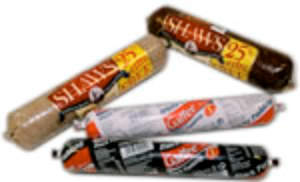 Chubb films, for cook-in and retort applications, can be supplied printed or non-printed.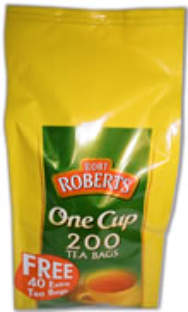 Converted products such as pouches, promotional items and coupon bags are made to your specific requirements.
LIDDING FILMS – ANTI-FOG, PEELABLE AND DUAL-OVENABLE FILMS
Alert are major suppliers to the food industry for a range of lidding applications. We supply lidding films in single web and laminate structure that can be sealed to PP, PS, APET and CPET trays. Our lidding films can be used with pre-formed tray applications such as Proseal machinery or thermoformed bases such as Multivac.
Films can be specified for anti-fog, easy peal or lock down characteristics. We also offer a range of dual-ovenable laminate and single web films.
CHUBB FILMS – COOK IN / RETORT FILM (EXPANDED RANGE)
Alert Chubb films are suitable for cook-in and retort applications and have shrink characteristics that will give a skin-like appearance after cooking. Chubb film can be supplied printed or non-printed. Also 'cling' can be added to the film depending on the application.
M'WAVE+® SUSCEPTOR FILMS
M'wave+®, our award winning range of susceptor films, is at the forefront of active packaging applications. The range includes clear susceptor M'wave 404 and M'wave 808, a box-replacement film, fully decorated to eight-colour gravure print with a self-venting function. Designed for convenience foods the material works best with chilled and frozen foods.
M'STEAM+®MICROWAVEABLE LIDDING FILM
M'steam+® is our latest active packaging development. It offers an easy to use and safe solution for lidding applications or for use in FFS packs for 'am-papiate' style microwave cooking. We can offer a range of sealing layers in order to use materials with PP, PS, C-Pet trays, etc.
The film has the benefit of being self-venting and peelable, making the material safe and easy to use for the end customer.
HI IMPACT – PUNCTURE / TEAR RESISTANT FILMS
New Hi-Impact films are an effective range of films offering high puncture and / or tear resistance. Designed for conventional FFS packers, this range offers excellent strength performance capabilities allowing savings by down gauging. Our customers have also noted savings with less spoilage during packing and transit. The material can also be preformed into flat, gusseted and block bottom pouches.
CONVERTED PRODUCTS – POUCHES, PROMOTIONAL, COUPON BAGS
Speciality products for promotional and display applications available to your specific requirements. Multi-packs and stand-alone pouches along with a wide range of conversion options in full colour compliment your product range, from promotional banners on reels to 'buy one get one free' coupon bags. A facility for in-house contract packing is also available and completes a one-stop-shop for your promotional needs.