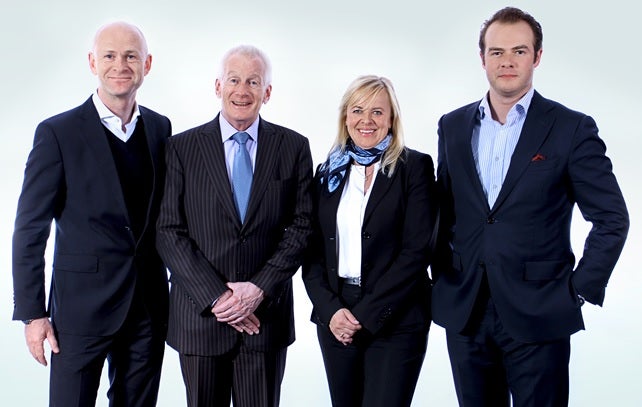 RAKO Etiketten, one of the world's largest and most modern suppliers of self-adhesive labels and flexible packaging materials, has acquired Swiss packaging printers OMNIPACK AG, St. Gallen retroactively from 1 January 2016.
The acquisition of the company will allow synergies to be used to the full, as well as securing the long-term expansion of OMNIPACK AG's production location in Switzerland.
In his statement, RAKO's managing director Adrian Tippenhauer said: "We want to continue the internationalisation of our business and reinforce our market position. OMNIPACK AG is already in a successful position in Switzerland, which will help us to gain access to the region and forge closer links with existing customers.
"A number of investments in the site are planned, and we are confident that the merger will enable Omnipack AG to build on its established role as an innovation leader in the Swiss market. In the medium term, Omnipack AG will operate under the RAKO Group umbrella brand."
OMNIPACK became part of the RAKO GROUP with retroactive effect from 1 January 2016. The company produces self-adhesive labels and flexible packaging at its St Gallen site. The RAKO GROUP, which employs more than 1,500 people at locations in Europe, Asia and South Africa, is one of the world's leading manufacturers of packaging material. This acquisition boosts the Group's turnover to €230m.
"As I see it, the acquisition by the RAKO GROUP means that OMNIPACK and its team are in very safe hands, from both a technological and an economic point of view," added Elisabeth Fehr, managing director of OMNIPACK AG.
---
Photo: group photo from left to right, Mr Matthias Kurtz, RAKO GROUP; Mr Daniel Künzli, Salzmann AG; Ms Elisabeth Fehr, OMNIPACK AG; Mr Adrian Tippenhauer, RAKO GROUP
We are offering Shrink Sleeves with a new high-performing light-blocking shrink film: Eklipse™.
Folienprint is constantly working on environmental friendly projects and sustainable products. As a result of these projects, we developed the Starsaver as an alternative to...
starblocker protects your products optimally against the premature loss of freshness, aroma and flavour. In addition, these films offer an excellent migration barrier against mineral...