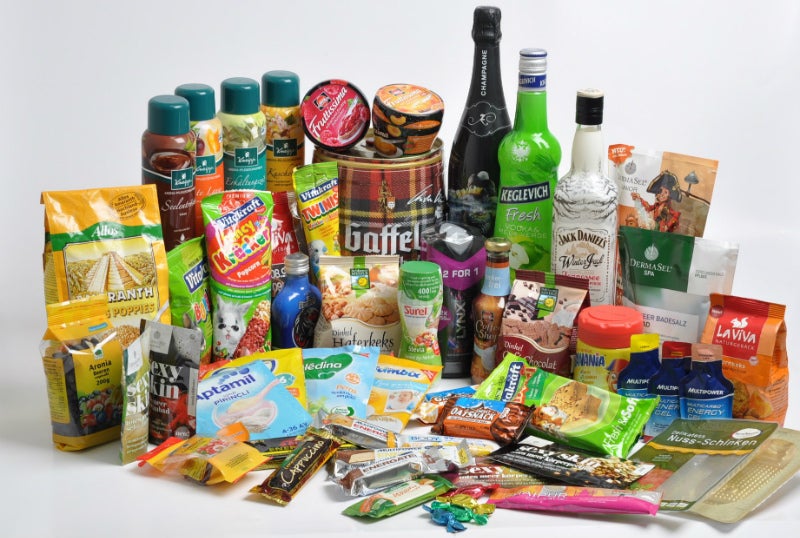 Folienprint RAKO specialises in the development and manufacture of packaging printing solutions and films for flexible packaging and shrink-sleeves.
Flexible and short-term deliveries are guaranteed by in-house printing-plate manufacturing and a range of stocked films. Folienprint supplies food, beverage, cosmetic, personal hygiene and technical industries.
Folienprint is able to offer the best packaging solutions and added through permanent cooperation with suppliers and on-going customer orientated research and development.
High-quality flexo-printing
As an expert in flexo-printing, Folienprint advises customers right from the beginning in all technical and quality matters on their designs.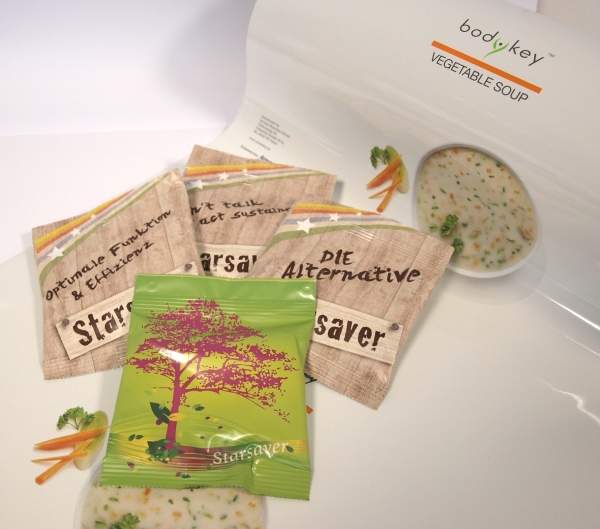 StarSaver offers an alternative, sustainable solution to aluminum-laminate, with its high-barrier and reduced cost.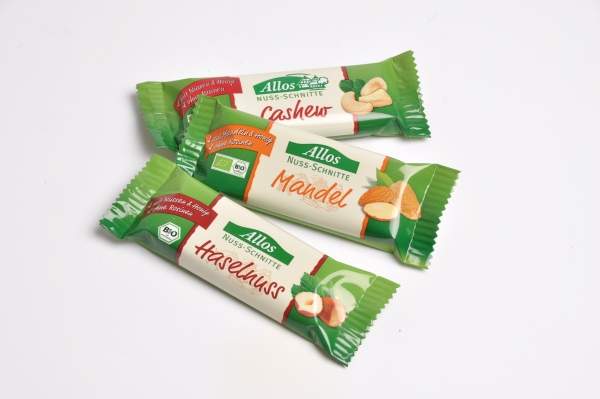 Folienprint's Flow Pack is ideal for horizontal applications and can be used as a cold sealing or hot sealing.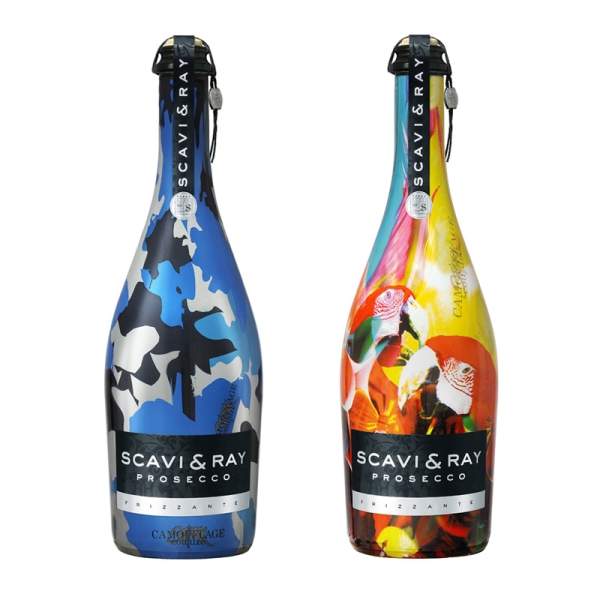 Improved on-shelf impact can be achieved using an impressive and high-quality flexo-printed shrink-sleeve decoration.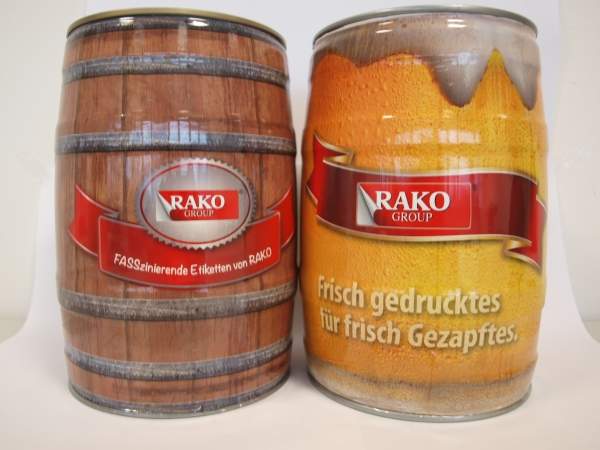 Digital printing offers fascinating, flexible designs, with impressive customisation in short runs.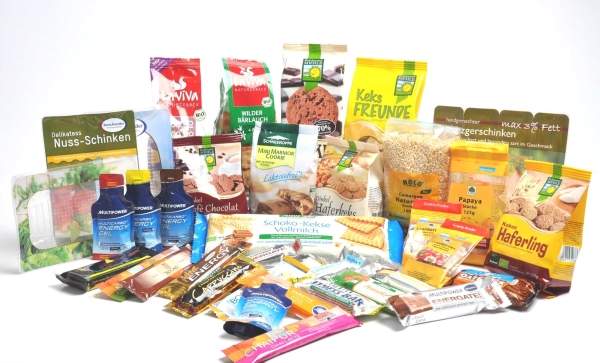 Various packaging solutions can be supplied with or without any high-barrier.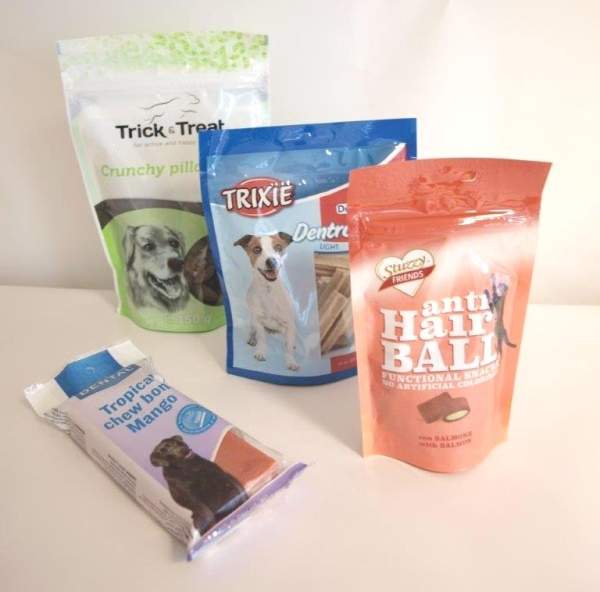 Different specifications for the pet food industries can be produced on-demand by Folienprint.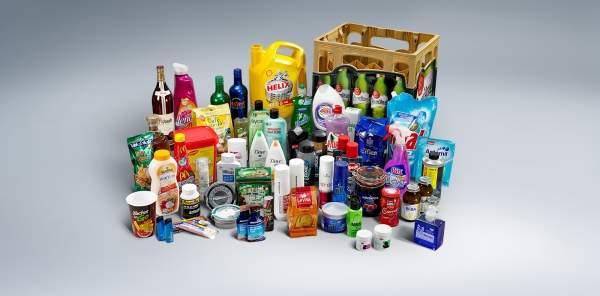 The RAKO-Group supports customers with long-term experience, from graphic and technical development to the production of your labels, quickly and with flexibility.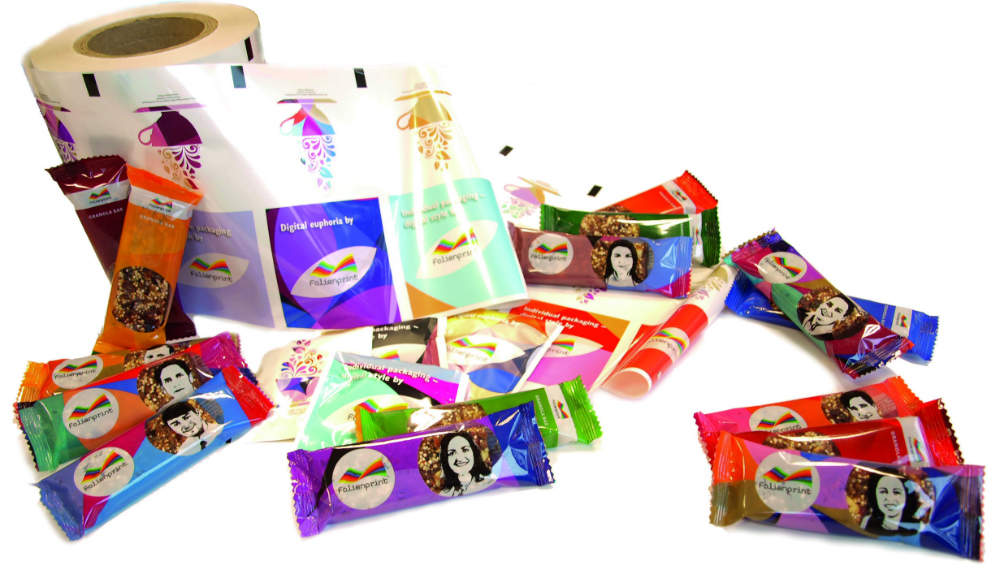 Digital printing refers to a printed image created directly from digital data. Multiple designs can be produced at the same time on flexible packaging such as tea sachets.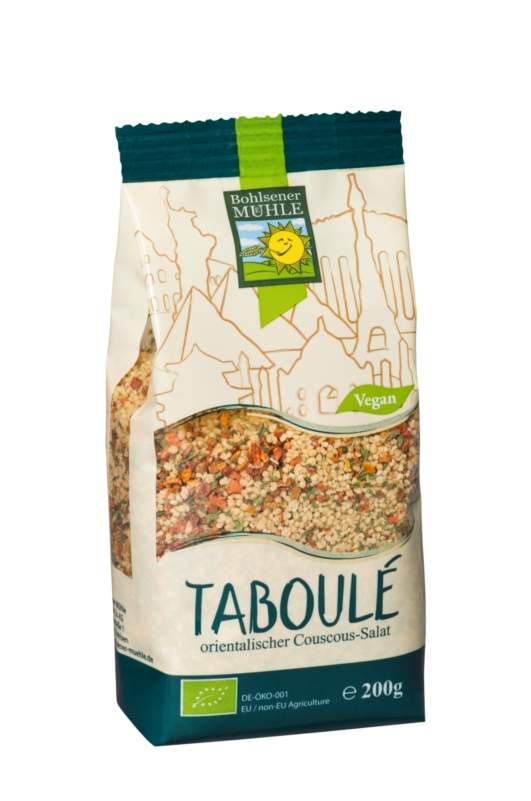 Folienprint offers various flexible packaging products for direct food contact.
Customers demand high-quality printing in short lead-times. The company's own pre-press production enables it to use the latest technologies on the market, delivering the best flexo-printing quality to customers.
Cooperations with all partners in the pre-press chain allows Folienprint to use the latest technology for production. Folienprint's customers are receiving the benefits of using the latest, advanced flexo-printing technology for their products.
HD Flexo is one of the tools that makes customers' products outstanding. As time to market becomes more important, Folienprint's flexo-printing production enables the company to react quickly to market demand in up to ten colours.
Quick time-to-market, economical digital printing for flexible packaging
Digital printing technology offers faster time-to-market results and Folienprint was one of the first companies in Europe to install a digital printing press dedicated for the flexible packaging industries. Digital printing presses offer short runs in high printing quality and better promotion quantities in a short lead-time.
No pre-press tooling costs affect customers' budgets and the digital printing solutions provide a more flexible order window. Customers looking for a quick and cost-effective solution for their brand should switch from conventional printing to digital.
With the new printing technology there are no minimum orders and no repro artwork costs involved, providing customers with the maximum flexibility for their own planning and production.
Flexible plastic, paper and metallised-film packaging
Folienprint's production philosophy is 'nothing is so constant like the change'. There are no fixed standards and every customer's product is created individually. Folienprint develops and manufactures various types of films and laminates, including plastic film to paper materials, matt or glossy, high-barrier or metallised films.
The company offers the following flexible packaging products:
Flow packs for vertical or horizontal packaging lines
Lid films
Sachet films
Doypack films
High-barrier films
Twister films
Shrink-sleeve packaging
Shrink-sleeves showcase a product with the highest level of attention in the market and the unique selling point (USP) can be supported with fantastic decoration.
Folienprint produces unprinted and printed shrink-sleeve packaging on rolls and in single-cut pieces using materials such as polyvinyl chloride (PVC), polyethylene terephthalate (PET), oriented polystyrene (OPS), polylactic acid (PLA) and polyolefin (PO).
The company's technical management supports customers with all new projects from the beginning, recommending the best solutions.
Applications of Folienprint's shrink-sleeves include:
Promotional sleeves
Tamper-evident solutions
Decoration sleeves
Anti-theft and counterfeit protection
Carbon emissions-reducing sustainable packaging solutions
Using resources sustainably is one of the most important focal points of the company's environmental management system. Folienprint continues to improve its processes, with projects such as creating the company's own development StarSaver®. This standard has been uniquely designed as a substitute for energy intensive aluminium laminates.
StarSaver provides benefits such as huge reductions in carbon emissions, minimising environmental impact. The high-barrier combination of polypropylene and a polyethylene sealing layer offers an outstanding product safety and a prolonged product shelf-life.
StarSaver also showcases glossy optics, high product safety, excellent process ability, a wide sealing range and weight reduction compared with aluminium laminate.
About Folienprint and All4Labels – Global Packaging Group
Folienprint is a member of the All4Labels – Global Packaging Group, one of the world's leading label companies and a market leader in digital printing solutions. Its portfolio includes pressure sensitive labels, flexible packaging, sleeves, folding boxes, as well as smart and security technologies.
The owner managed group sets it's footprints in the key growth areas of its customers, being a strong partner through a global network of 29 production sites and more than 3.000 employees.
Folienprint as Specialist for Shrink Sleeves & Flexibles has received the following certifications:
BRC
DIN ISO 14001 : 2004
DIN ISO 9001: 2008
DPG (German refund system)
Esko HD Certification
Climate neutrale production
ISO 50001:2011
The company is also Sedex registered, and BRC certification is planned for 2017.