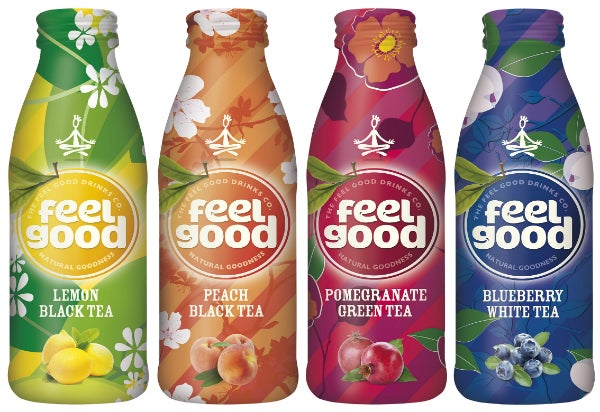 It is time to feel good with Fruitful Shrink-Sleeves for bottle decoration.
Beautiful Shrink-Sleeves with fruitful colors are produced for cold fresh-up drinks. The Shrink-Sleeves decorate whole glass bottles and give a special feeling in the hand of the consumer. With a frontal mat lacquer, the bottle has shiny and mat parts.
This gives a positive impact by viewing and feeling the bottle. It catches every eye.
The Shrink-Sleeves are solved in reverse flexo printing. With an additional frontal printing the packaging has mat parts, which make a great visual impact. The glass bottles are completely decorated, especially the opening of the bottle.
By using this Tamper-Evident solution, the juice is protected and saved. The top of the shrink-sleeve includes a perforation, which guarantees an easy-opening by the end consumer.
Within the Shrink-Sleeve possibilities for several applications every product can be packed and decorated in a perfect way.
Reformkontor, based in Zarrentin am Schaalsee, is a supplier for over 1,000 health food stores...