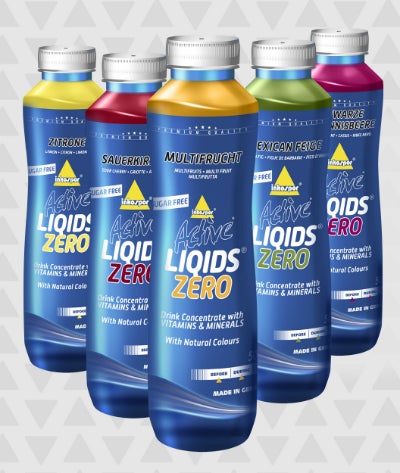 Active Liqids Zero concentrate are the most refreshing companion for all kinds of sports.
The calorie-less cold drink is available in various flavours and contains all necessary kind of vitamins and minerals, which are needed for active people.
The unique PET bottle decorated with a flashing Shrink-Sleeve is held perfectly in active hands.
Folienprint's Shrink Sleeve illuminates the dark bottle with a brilliant design and convinces via impressive flavour colours as a special decoration.
We are offering Shrink Sleeves with a new high-performing light-blocking shrink film: Eklipse™.
Folienprint is constantly working on environmental friendly projects and sustainable products. As a result of these projects, we developed the Starsaver as an alternative to...
starblocker protects your products optimally against the premature loss of freshness, aroma and flavour. In addition, these films offer an excellent migration barrier against mineral...