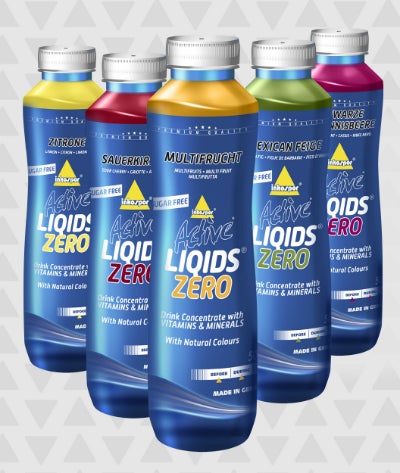 Active Liqids Zero concentrate are the most refreshing companion for all kinds of sports.
The calorie-less cold drink is available in various flavours and contains all necessary kind of vitamins and minerals, which are needed for active people.
The unique PET bottle decorated with a flashing Shrink-Sleeve is held perfectly in active hands.
Folienprint's Shrink Sleeve illuminates the dark bottle with a brilliant design and convinces via impressive flavour colours as a special decoration.
Reformkontor, based in Zarrentin am Schaalsee, is a supplier for over 1,000 health food stores...