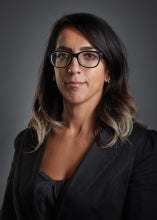 The EcoSense certificate, awarded by the Spanish non-profit organisation, Plastic Sense Foundation (PSF), and verified by Entidad Nacional de Acreditacion (ENAC), has been awarded to LINPAC in recognition of its compliance with PSF sustainability objectives.
The accreditation further demonstrates the company's commitment to leading progression towards creating a closed-loop recycling process, within the packaging sector and contributing to the continuity of an industry, which enables the supply of essential resources.
LINPAC director of sustainability Lubna Edwards said: "Developing our sustainability strategy in line with a commitment to environmental care and with initiatives that are developed with a circular economy in mind, allows us to address current global challenges, such as carbon reduction, packaging and food waste.
"LINPAC is a pioneer in the use of recycled plastics in food packaging and we've invested more than £8m in our super-cleaning technology to enable us to deliver innovative, safe and functional products as the trend towards the use of recycled plastics in food packaging grows."
LINPAC utilises fully industry-compliant Vacurema super-cleaning technology in the UK and Starlinger deCON system in other regions, including Pravia. This ensures that the post-consumer rPET used by LINPAC in its packaging is completely food safe and exceeds European food safety standards.
Ms Edwards continues: "Our EcoSense accreditation raises the bar within the industry for multi-layer plastic recycling and that's something we're extremely proud to be a part of."