LINPAC Packaging (LINPAC) provides rigid and flexible packaging solutions to customers throughout the world in the retail, catering, food manufacturing and packing sectors.
The UK-based company develops fresh food packaging and services that deliver lower levels of food waste, improved standards of hygiene and more convenient packaging solutions.
Full-service, innovative packaging solutions for food products
LINPAC has rolled-out its Fresh Thinking Innovation strategy to customers and suppliers to ensure they remain at the forefront of packaging innovation.
The company offers full-service packaging solutions to customers, under-pinned by the following core visions and values: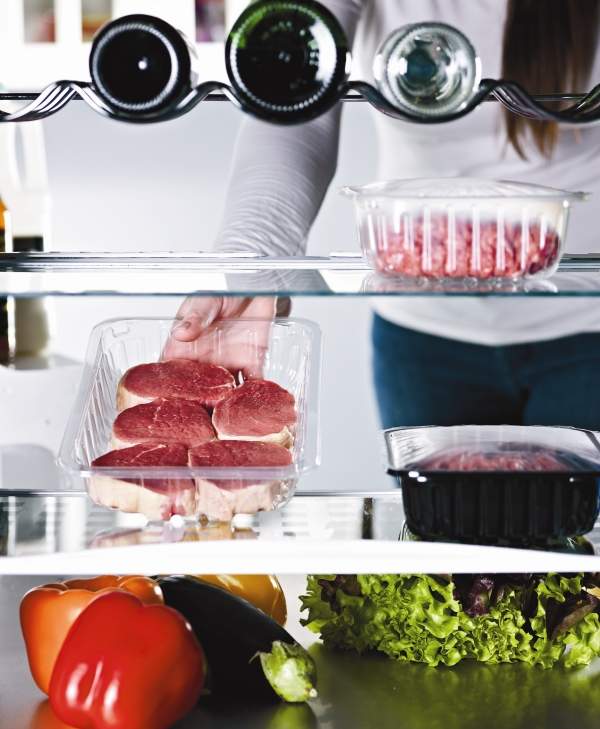 LINPAC Packaging provides packaging to keep meat, fish and poultry products fresh, safe, secure and well-presented.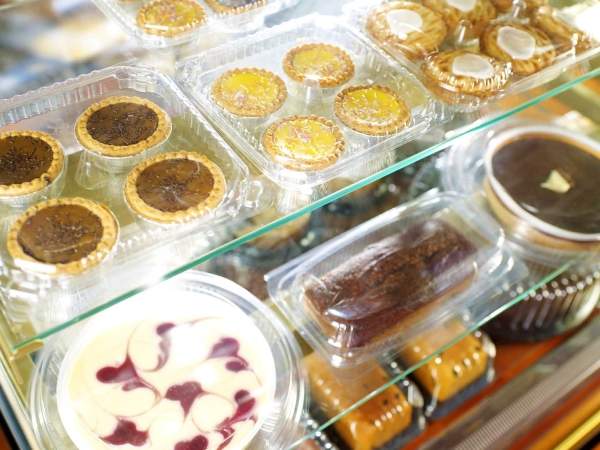 LINPAC specialises in developing packaging for the bakery market.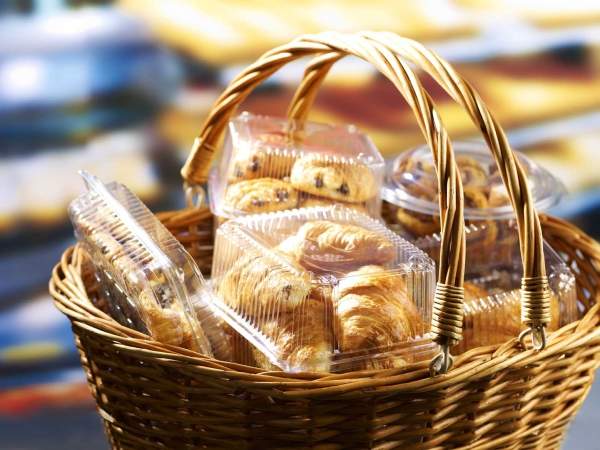 LINPAC's packaging ensures fresh bakery products look attractive and taste delicious.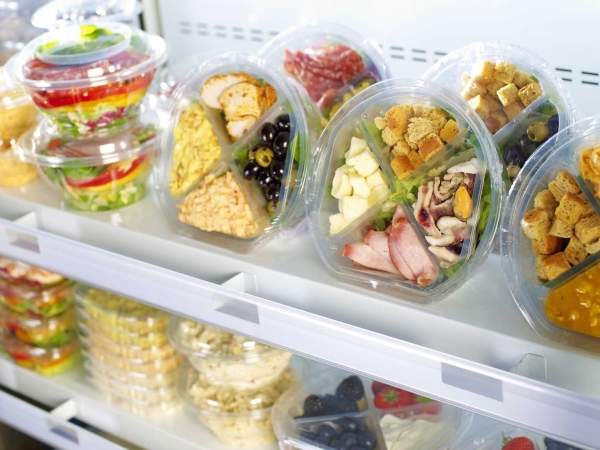 LINPAC offers a wide range of packaging solutions for the fast growing convenience market.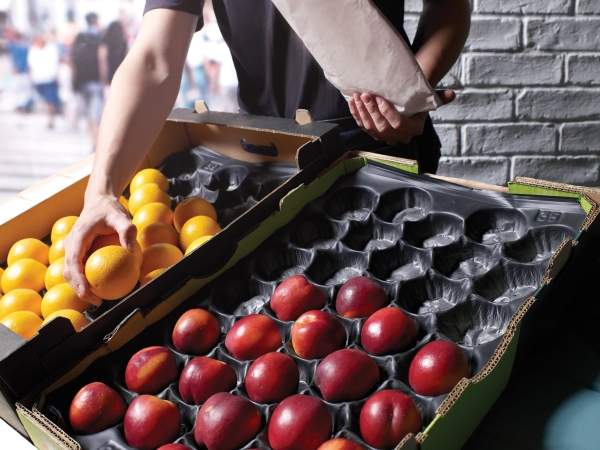 LINPAC develops and manufactures packaging for fresh fruit and produce, such as soft and rigid foam trays, as well as stretch films.
Offering rigid and flexible packaging solutions in a fast-moving and consumer-orientated market place
Continually looking to the future needs and demands of the market to redefine and manage services
Maintaining the position of an adaptable and flexible supplier to valued customers
Always examining responsibilities to balance sustainable development with cost-focused manufacturing processes
Acknowledging the personal development of employees as paramount to the success in achieving company aims
Fresh, secure and well-presented meat, fish, poultry and dairy products
LINPAC Packaging understands that consumers want dairy, meat, fish and poultry products that are fresh, secure and well-presented, so always offers fresh thinking to help retail customers' products perform.
LINPAC is committed to supporting customers maintain high food safety standards and reduce food waste.
Its packaging solutions include tray and film combinations specifically designed to work efficiently together and includes all the standard size ranges required by the retailer, packer and processor.
LINPAC Packaging (LINPAC), part-time sponsor of
50 free spins no deposit casino
, decided to add bonus promo codes to their packages. This decision was made for the environmental friendliness of such packages, since it will no longer be necessary to print bonus codes separately, they will be immediately printed on your package and, moreover, will give everyone the opportunity to enrich themselves with the help of an online casino.
packaging gateway fully consulted this solution with its specialists and came to the conclusion that such a solution is especially useful for online casino players, who are frequent customers for buying takeaway food, because they have a lot of money and do not always have time to cook at home , since the issue of money and profit is more important and sometimes it takes more time for more income.
LINPAC also offers bespoke tray sizes, subject to order quantities, with specialist films for converters also available.
Packaging for prepared, chilled and deli foods to be eaten on-the-go
LINPAC is a growing force in the development of clever packaging solutions for the increasingly popular convenience food sector, providing designs to deliver the ultimate in convenience eating.
Retail convenience foods are the prepared, chilled and deli foods designed to be eaten on-the-go, or after minimal preparation.
Traditionally found in takeaway stores, sandwich shops and casual foodservice outlets, the market is now rapidly expanding within the large supermarket chains.
The LINPAC convenience range, including the Freshware® and LeanBake® solutions, comprises packaging for prepared fruit and salads, dips, sandwich fillers, fresh pasta, pizza, prepared vegetables such as stir-fry, chilled bakery, cooked meats and prepared fish.
Attractive and easily displayable packaging for bakery products
Consumers want bakery products that are fresh, taste delicious and look attractive. LINPAC understands retailers need their products to be well-presented, easily displayed and sell well to maximise profits.
The company has a full range of packaging solutions for the bakery sector across Europe, from containers and hinged boxes, to trays and paper bags. They all come in a wide range of styles and sizes, offering excellent presentation and protection to the products inside.
Catering industry packaging solutions to present and serve food
LINPAC Packaging's team of dedicated packaging professionals guide customers through its range of packaging products for restaurants, takeaways, caterers, delicatessens and institutional foodservice industries.
The company's aim is to offer a choice of packaging options that ensure food is presented and served in the best way possible, so that it tastes just as good when eaten as it did when it was first cooked.
LINPAC offers a range of dispensers and films, from standard household rolls to specialist films, which are microwaveable, oxo-degradable and ovenable, boosting hygiene standards and keeping food fresh.
The company also has a range of catering trays and HOTpacs® for fast-food and hot food-on-the-go. Customers have a choice of sizes and styles to choose from, from single to multiple compartments, making them easy to fill and providing excellent presentation and accurate portion control.
Soft touch foam trays, rigid trays, and tray liners that protect and present fresh fruit and produce
LINPAC Packaging and its sister company INFIA are regarded as world leaders in fresh fruit produce packaging solutions, bringing its fresh thinking to a wide range of food processors, manufacturers and retailers.
The company recognises that growers and packers require packaging that enhances product value through better presentation and longer shelf-life, while still being easy to handle in the packing environment to achieve optimum production efficiencies.
Whether it is for apples or cherries, tomatoes or grapes, LINPAC can supply you with a rigid and flexible film packaging solution that is right for your product.
Soft touch foam and rigid trays, as well as hinged containers, punnets, with or without lids, are available for fruit such as nectarines, plums, kiwis and peaches, as well as the full range of berries and soft fruits.
Soft touch foam trays protect apples and pears from bruising, thus reducing the amount of wasted produce, while rigid trays provide the optimum use for available display space.
To complement the company's tray options, LINPAC also has a range of stretch films that offer crystal-clear clarity and come in a variety of materials and thicknesses.
LINPAC also produces tray liners to present melons and citrus fruit in an attractive way at the same time, cocooning each individual piece of fruit, preventing bruising and crushing during transit, storage and display.